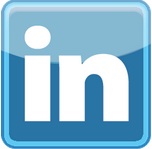 As a business owner or solo professional, not being on LinkedIn isn't really an option these days. But simply signing up is not enough. Having an optimized LinkedIn profile is absolutely essential. Having a weak or partially completed profile can be more hurtful than not being there at all.
Five Key LinkedIn Profile Optimization Steps
Here are 5 steps that you should complete in order to optimize your LinkedIn profile:
Add a great profile picture
Elicit endorsements
Craft a compelling summary
Share your experience
Tell about how you volunteer and the causes you support
LinkedIn has created a handy infographic that we've included here to walk you through these steps:

(Source: www.linkedin.com)
Your LinkedIn profile is just the beginning
While creating and maintaining a great LinkedIn profile is essential, it doesn't have to end there. LinkedIn provides tools and opportunities for expanding your virtual influence and building a personal and/or brand presence that would be difficult to replicate anywhere else.
So don't be shy. Take the time to maximize your impact by optimizing your profile today!
Many times it is helpful to have the insights of a third-party, a marketing professional, to assess and assist with your LinkedIn strategy. It can be an investment that will ensure an optimal online presence and a quantifiable return.
Free Consultation
When you are ready to learn more about the role that your LinkedIn profile can play in inbound marketing, we would love to sit down with you for a Complimentary Inbound Marketing Session. During this session we will help you to "dig" into your goals and identify what is stopping you from achieving your goals. With that out of the way we'll discuss inbound marketing and what you can do to use it to grow your business.
Call BroadVision Marketing at 707-799-1238 or click the big obnoxious orange button below for your complimentary inbound marketing strategy session…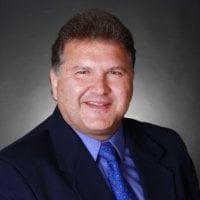 Jaco Grobbelaar is the owner and CMO of BroadVision Marketing. BroadVision Marketing works with business owners to put in place inbound and outbound marketing strategies that consistently secure new clients. The BroadVision Marketing Training Center is located in Petaluma, CA and primarily serves companies in the San Francisco Bay area.
Jaco can be reached at jaco@broadvisionmarketing.com, 707.766.9778 or connect with Jaco on Facebook -www.facebook.com/broadvisionmarketing - and LinkedIn -www.linkedin.com/in/JacoGrobbelaar.