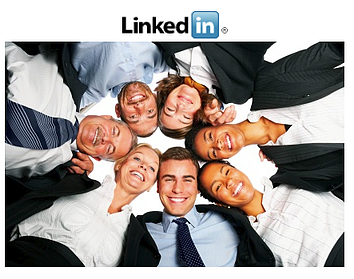 Joining Groups
LinkedIn supports forming interest groups and
Wikipedia
states that as of March 29, 2012 there were 1,248,019 such groups with membership numbers ranging from 1 to 744,662. At
BroadVision Marketing in Petaluma CA
we are very pro-LinkedIn groups and you can be, too.
Why do you suppose there are so many groups? This must be a good thing, right? Of course, and you want to jump on the band wagon as soon as you can. But how do you decide?


The groups are listed by topic and by keyword. You can type in keywords of things you are interested in, not just what you blog about or what you sell or need. You want to maintain relevance; but like the weak connections I mentioned above, those not in your direct professional interest area may provide access to someone who is in your direct interest area.




If you are interested in people looking for jobs in your area, there's a group for that. If you are a blogger and want to be with other bloggers, there are groups for that, too. Whether you are looking for a group sharing a specific job or want to be in the presence of people with your interests, you will find them on LinkedIn.




Before joining a group, check the number of members. Ideally you want to join groups with memberships in the thousands. Groups with only a few hundred members will not get you as much exposure.




In order to join a group, just click "Join this group." You will either be automatically accepted into the group or your request will go to a moderator for approval.




LinkedIn expert Lewis Howes explained how these groups are the best way to be linked in LinkedIn. The rules of etiquette are the same, but now you have the ability to start discussions, post questions, offer answers, post your blog or websites that you want to share, and more with more people at a time.




Whatever you do, don't just go out and celebrate being in a group, do something with it. Start a discussion, respond to others, post news articles, post your own blog. In other words—become visible.


OK, so we are talking about work again, but look at these stats.


Nearly one out of four visitors to B2B websites referred by LinkedIn is an enterprise visitor, arriving at sites from corporate IP addresses, according to a 2011 research report by LeadFormix. These visitors are your leads; and they are the most likely to come to your site and do a form-fill, convert or do some other call to action.




Now get this: More than one half of these visitors arrive at websites from either individual LinkedIn profile pages (35.7%) or company profile pages (16.3%) and 16.4% arrive via "groups."




The visitors with the biggest percentage of form-fills overall of those who did so were from the LinkedIn groups coming in at around 57%.




One last bit of stats: Nearly one half of all leads to websites arriving from LinkedIn are first time visitors. That level is higher for those arriving from groups—63.2%.


Be sure to go back and visit our webpost Learning How to
Get Tens of Thousands of Backlinks Free
to see what you can do with the groups and your blog.
When you join groups, you not only find yourself in compatible company, but you are likely to have some people come visit your website and answer your call to action. However, you will only get there if you are willing to do the net "work." So how many good groups do you belong to? If you don't know or don't have any, what are you waiting for?
Jaco Grobbelaar is the owner of BroadVision Marketing. BroadVision Marketing works with business owners to put in place inbound and outbound marketing strategies that consistently secure new clients. The BroadVision Marketing Training Center is located in Petaluma, CA and primarily serves companies in the San Francisco Bay area.

Jaco can be reached at jaco@broadvisionmarketing.com or 707.766.9778 or connect with Jaco on Facebook - www.facebook.com/broadvisionmarketing - and LinkedIn - www.linkedin.com/in/JacoGrobbelaar.
Related articles: