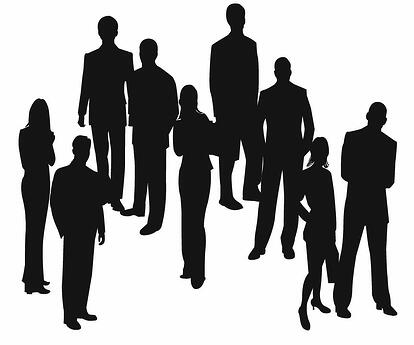 LinkedIn: Two Different Groups of People
You will find that you have two different groupsof people in your
LinkedIn
network—those that have sent you many contacts and those that have not sent you very many. Here are some suggestions from us at
BroadVision Marketing.com.
You need to stay connected to the strong ones by sending them emails, texts or calls every two weeks or so. That way they will continue sending you referrals. You can also send them quality referrals, people who can help your contacts the most. Visit their websites and leave comments (all website owners and bloggers love comments). You could even send them something snail mail. Yes, I did say snail mail.
Your weaker LinkedIn connections are just as important,
reports David Radin in the Pittsburg Post Gazette.com March 18, 2012. Chances are they are the ones who will send you referrals that you really need or find you help when you least expect it from them. You need to stay connected to them as well. Reply to their emails, send their names to people who you think they might like to be connect with. Take some time to cultivate a few of these people at a time. Find something special you can send them with a personal note. If you offer to help them, be sure you do it.
If You Want a Friend . . .
So you think you are done with the work part already? Not yet. Remember the old saying, "If you want a friend, be a friend?" It works in Rotary Club and it works in LinkedIn as well.
Offer help when it's least expected, like I suggested above. If you are in a position to help a person with connections, introduce him. People ask questions all the time on LinkedIn. If you see a question you know the answer to, answer it. If someone asks for feedback, be honest, but kind.
Also stay away from hard selling. If you have a product that would help someone, just answer his question and chances are he will check out your profile and ask for more information. This is like giving him your business card and leaving the rest to him.
Let new people feel welcome. You can even send her a personal note. Make recommendations of people that you know. You don't have to wait for her to ask. If someone offers you help, be sure tell her "Thank you." You can send along a message just because you are glad she is on LinkedIn. Ask questions as a way to make new connections or you can start a group of your own. You can always reach out to someone who you see needs help even if you aren't personally asked.
It sounds like a lot of work, but I have read about people who dedicate 30 minutes in the morning and early afternoon to LinkedIn and are very successful. If you remember the Golden Rule, you will succeed at growing a wonderful network. It's not all that different from passing out your business cards and following up on the ones people have given you.


Jaco Grobbelaar is the owner of BroadVision Marketing Petaluma CA. BroadVision Marketing works with business owners to put in place inbound and outbound marketing strategies that consistently secure new clients. The BroadVision Marketing Training Center is located in Petaluma, CA and primarily serves companies in the San Francisco Bay area.

Jaco can be reached at jaco@broadvisionmarketing.com or 707.766.9778 or connect with Jaco on Facebook - www.facebook.com/broadvisionmarketing - and LinkedIn - www.linkedin.com/in/JacoGrobbelaar.
Related articles