Inbound marketing can be very complex, with mutliple channels to manage, social media strategies to implement, blogging and content creation, search emgine optimization (SEO) generating qualified leads, social media, and of course measurement of successes and failures. Your inbound marketing strategy should hinge on the 4 Pillars of Inbound Marketing. It may seem confusing to many, so check out the infographic below as it will breakdown the process for you visually and alleviate some of the inbound marketing confusion. Our friends at IMPACT Branding & Design have put together this infographic that will help business owers and marketers pull together the channels of the inbound marketing methodology.
Note: One key point in this infographic that we see many businesses miss is Step 4 - Convert Traffic to Leads. If you are not using landing pages to capture lead data then what is the point of SEO and driving traffic to your website. If you have a well optimized site and are not capturing leads, then please, please, start today. There are plenty of sites that specialize in landing page design that you can create easily and add to your site. I
Used by permission by Bill Faeth: http://www.inboundmarketingagents.com/inbound-marketing-agents-blog/bid/166152/How-To-Develop-an-Inbound-Marketing-Strategy-Infographic#emart-form-anchor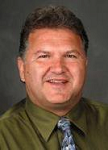 Brought to you by Jaco Grobbelaar is the owner of BroadVision Marketing. BroadVision Marketing works with business owners to put in place inbound and outbound marketing strategies that consistently secure new clients. The BroadVision Marketing Training Center is located in Petaluma, CA and primarily serves companies in the San Francisco Bay area.
Jaco can be reached at jaco@broadvisionmarketing.com or 707.766.9778 or connect with Jaco on Facebook - www.facebook.com/broadvisionmarketing - and LinkedIn - www.linkedin.com/in/JacoGrobbelaar.