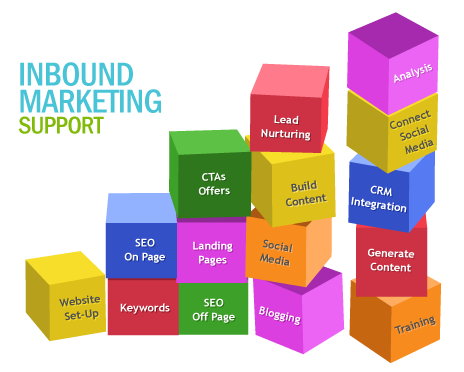 Are you thinking about using a marketing agency? You probably have many questions, especially about things like inbound marketing, SEO and lead capture. So today's blog is going to cover some of the questions you might have in mind. Q. What does inbound marketing cost? Always being interested in the bottom line first is a good strategy; however, when it comes to inbound marketing, there are very few fixed costs. It can cost a few hundred a month; but if you try to do it all yourself, it can wind up costing you much more than you expect. For example, you need software to do the job and you get what you pay for there. Often there are free solutions, but they don't work with each other. You can find yourself spending time working on internet marketing when you should be growing your business. If you hire experts in different fields, you could wind up once again with people who fail to communicate with each other while you spend your time as go-between. Hiring an agency to handle all of this, while it looks expensive on the outside, can actually save you time and money so you can grow your business.
Q. We have the website, blog and are doing on-page SEO. We have Facebook and Twitter pages. Why should we add inbound marketing?
How is this working for you? If you aren't sure, you aren't doing the measuring analytics that are a huge part of inbound marketing. If you tell me that you are getting website traffic, my next question is how many visitors are becoming leads and how many of your leads are converting to sales? Without lead capture you are losing vital information. Inbound marketing is a campaign carried out over an indefinite timeline. In the process you build relationships online, create and promote content, capture leads and analyze your results. You need this campaign framework or your efforts may deliver some sales, but not as many as you could have.
Q. How do we get our website to the top of a Google search?
Inbound marketing strategy is the answer here. The strategy includes attracting visitors to your website with interesting, useful content and by building relationships online using social media. Next you use SEO techniques, being sure that you are within the latest Google guidelines, to make sure that your content gets indexed and ranks for your long-tail keywords. The content and your relationships drive inbound links to your site and by being consistent your website pages will gain Google page rank. This takes time and effort, but there is more involved. Inbound marketing goes the extra mile to make sure that the new search engine visitors become leads, who can become buyers. At that point you can check your ROI to see how much you spent compared to what you earned.
Q. Can we do inbound marketing ourselves or do we need to hire a marketing agency or a consultant?
Once again this goes back to how much time you are able to put into doing the internet work yourself. The more time you spend blogging, engaging, measuring, being creative, tweaking and so on the better you will do. If you cannot do all this while growing your business, who are you going to trust to do the work, how much time do you expect them to take, what experience do they have to represent you and your company online? An inbound marketing agency is about marketing your business so you can do what is essential, but you have to understand that any consultant or agency can work with you only if you are willing to do some of the work and provide guidance. And ultimately an agency will not be able to close the deal for you. That will still be up to you.
Do you have any more questions you would like to ask? Just leave them in the box below.
For more information: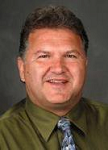 Jaco Grobbelaar is the owner of BroadVision Marketing. BroadVision Marketing works with business owners to put in place inbound and outbound marketing strategies that consistently secure new clients. The BroadVision Marketing Training Center is located in Petaluma, CA and primarily serves companies in the San Francisco Bay area.
Jaco can be reached at jaco@broadvisionmarketing.com or 707.766.9778 or connect with Jaco on Facebook - www.facebook.com/broadvisionmarketing - and LinkedIn - www.linkedin.com/in/JacoGrobbelaar. He can also be found at Jaco+.