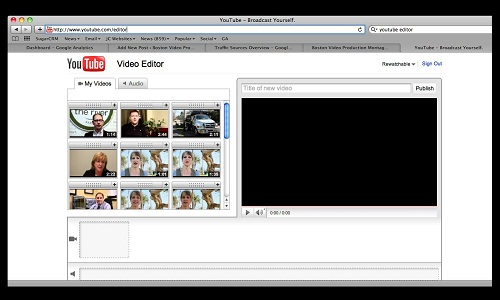 6 Ways to Attract Customers
In May 2012 Google purchased YouTube, creating a super way to attract customers by adding video content to any website of any business, big or small. The benefit from using video is that now a video-encrusted site weighs more within Google's search engine algorithm. When you add a video to your site, Google perceives this as a better quality site and you move further ahead in the search results. With better search results, you attract customers.
What is more, when you create a video for your company, there is the possibility that your video can "go viral". This has a bigger chance of happening than with a text-only post. If you have embedded YouTube links on your site, it will download faster and the attracted customers are more likely to stay and visit when they aren't angered by a slow loading site.
In order to use YouTube's full SEO juice to attract customers here are six simple suggestions:
Be sure that you connect your content with your video. In the video description, include a link to your site even if you put it at the end of the text. This helps Google make the connections as well as your readers. Give your watchers a call-to-action at the end of the video. Ask them to call, visit your website or come by your shop. Remember to make sure that your video will attract customers.
Visit your competition's YouTube videos. Read the remarks and feel free to leave a kind remark on their video. You can add links to your video as well as tweet or share your competition's work. By helping one another, you both can attract customers. Another way to go is to visit with businesses that complement your own and do the same. For example, if you sell cars, you can visit the videos of mechanics in the area. Perhaps you can even form partnerships this way. Then the two of you can attract customers together.
You will want to create your own YouTube channel. You can upload your videos to your account when you post. Customers can subscribe to your account and you can then send out emails to your subscribers. Be sure to put your website's URL within the description of your videos and link them to Twitter, Facebook, Google + and other sites that attract customers.
Don't forget to start or end each video with your logo. Use fonts and colors associated with your brand. Don't be afraid to be unique. You want to be memorable. Keep your video similar in tone to your other marketing materials. Don't forget that call-to-action before you end with your brand. Remember that this is a chance to remind watchers of not just your product or service but of your brand as well.
You do not have to spend a fortune getting a Hollywood style three-minute video. Invest just what you need to get your idea across in order for customer attraction. Too polished will be a turn-off, but too low quality can be, also. Whatever you do, don't make your video too long. People will simple shut you down if they even open the video at all when they see it is 10-minutes long.Three minutes is about right. Don't sound like you have rehearsed too much, either. Talk to your customers as if you were there with them. One thing you want to be sure that you have is a top quality microphone. If your audience can't hear you, they won't wait until the end of your video to hear your call-to-action.
Another tip is that in order for your target market to find you they will use keywords on a search engine, which includes YouTube's search engine. Be sure you place keywords that attract customers within your video description, but don't stuff them. You can add keywords into the tag section when you upload the video; and, of course, use a keyword or phrase in your title. It might be a good idea to stick to one keyword or phrase for each video.
Have you begun using video in your business to attract customers? Have you seen positive results?
For more information: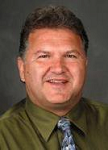 Jaco Grobbelaar is the owner of BroadVision Marketing. BroadVision Marketing works with business owners to put in place inbound and outbound marketing strategies that consistently secure new clients. The BroadVision Marketing Training Center is located in Petaluma, CA and primarily serves companies in the San Francisco Bay area.
Jaco can be reached at jaco@broadvisionmarketing.com or 707.766.9778 or connect with Jaco on Facebook - www.facebook.com/broadvisionmarketing - and LinkedIn - www.linkedin.com/in/JacoGrobbelaar. He can also be found at Jaco+.