You feel like you have a website, but it isn't getting any traffic or ranking for any important search keywords.
You get lots of traffic to your website, but no one calls your business.
You are new to internet marketing and are not sure where to start.
If you are feeling frustrated about where you are positioned on the internet, don't feel bad. We have all been there. Sometimes it seems like our websites are nothing more than glorified online brochures doing nothing except announcing that our business is online.
What a marketing coach does:
A marketing coach can help you achieve your objectives. You aren't sure what your marketing objectives are? Your coach will help you figure this out by helping you find and set your goals. You two can sit down together personally, over the phone or over the computer and brainstorm a particular issue so that you can decide the direction you want to go.
After you have a direction in mind, you and your coach can work to design a marketing plan to move your business forward becoming cost-effective and successful. He or she can offer you support, advice, guidance and ideas to help you reach the goals you have set, while showing you money-saving techniques to avoid mistakes to your reputation and marketing budget.
Your coach wants to help you keep focused on your goals so that you move ahead quickly and so will provide you with tools and resources that you require to plan your work and work your plan.
Some specific help your marketing coach gives:
In the process of getting you on the right track your marketing coach will help you develop your marketing plan, examine your web presence and look at the results you are getting now from internet search engines. You will discover primary keywords and where to use them on your website and your blog and see how things like inbound marketing can work for you. Together you will discuss what sort of content you need to produce and why you should do this.
You will learn about search engine optimization (SEO) and how you can make sure that you have all your online platforms optimized to their very best, including what social media platforms are right for your kind of business. Your coach will show you how to blog and get you starting blogging consistently. He or she will tell you the best ways to blog. You will discuss social media marketing basics and get a feeling for the way engaging with your potential clients online is beneficial although it takes time to accomplish. In the process you will learn to generate leads from social media, develop an email list and learn how to use it.
While working with your marketing coach you will discover how to increase your return on investment (ROI) by learning to measure results and prioritize your marketing budget in the right direction. You will boost your revenue and profitability with direct marketing techniques that find, keep and grow clients. And you will learn to work efficiently, saving time and money—all with the help of your marketing coach.
Do you think you want to hire a marketing coach? Please tell us why or why not in the comment box below.
For more information: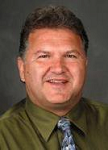 Jaco Grobbelaar is the owner of BroadVision Marketing. BroadVision Marketing works with business owners to put in place inbound and outbound marketing strategies that consistently secure new clients. The BroadVision Marketing Training Center is located in Petaluma, CA and primarily serves companies in the San Francisco Bay area.
Jaco can be reached at jaco@broadvisionmarketing.com or 707.766.9778 or connect with Jaco on Facebook - www.facebook.com/broadvisionmarketing - and LinkedIn - www.linkedin.com/in/JacoGrobbelaar.