Why waste time trying to figure out how to market your business alone?
You wouldn't try to be entire football team all by yourself? You need a coach and a team. Right now let's focus on a marketing coach. Marketing has become a two-step process. If you were doing business in any times before the turn of the century (2000), you probably did most of your marketing through newspaper ads, maybe television as well. You did trade shows, cold calls, door hangers, Yellow Pages. These days all these are called "outbound marketing" and are still very effective, but they can also be every expensive.
The reason behind the name "outbound" is that these tactics are interruptions to your client's focus. Did you know that an average person today is drowned in over 2000 such outbound marketing interruptions daily and is cancelling them out as quickly as a finger can go to remote control, or by using Tivo, caller ID, spam filtering and Sirius satellite radio?
What if I offered you something new using the internet that would be cheaper than one trade show in Las Vegas?
Here comes the new step in the process. We have outbound, but we also have inbound marketing.
Why send your advertising to people who are trying to block you using outbound techniques? Why not use inbound marketing with an inbound marketing coach? An inbound marketing coach can help you get found by people who are already looking for your business or shopping in your industry? Your inbound marketing coach can show you how to create a hub around your website that will attract visiting naturally using search engines like Google and Bing, your own blogs and social media.
Without a proper inbound marketing coach, most marketers are spending 90% of their time, money and effort on outbound marketing and only 10% on inbound marketing. One of the first things an inbound marketing coach would do would be to flip those figures.
Some of the services you would get from an inbound marketing coach include:
Search Engine Optimization
Blogging
Landing Page Optimization
Lead Nurturing
Your inbound marketing coach will work with you to:
Build your email list
Drive traffic to your website
Help you become visible online through social media
Discover what makes your business unique
Help you define your ideal client
Teach you how to learn to have a two-way communication with your ideal client that develops into a lead.
One of the side-effects of this system is that it costs less than you are paying for Yellow Pages. But better than that, with an inbound marketing coach you can learn ways to save more and become much more of an effective businessman. You will be able to spend less time and money for greater returns on your investment.
Suddenly you are no longer trying to be the only person on your football team, you will have an inbound marketing coach who will bring other members to your team.
Have you worked with an inbound marketing coach before? Do you think you would like to give it a try?
For more information: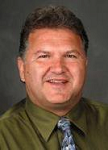 Jaco Grobbelaar is the owner of BroadVision Marketing. BroadVision Marketing works with business owners to put in place inbound and outbound marketing strategies that consistently secure new clients. The BroadVision Marketing Training Center is located in Petaluma, CA and primarily serves companies in the San Francisco Bay area.
Jaco can be reached at jaco@broadvisionmarketing.com or 707.766.9778 or connect with Jaco on Facebook - www.facebook.com/broadvisionmarketing - and LinkedIn - www.linkedin.com/in/JacoGrobbelaar.