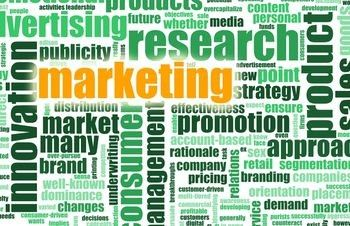 Are you a small or medium size company that is short on time and resources to develop and implement a marketing plan? Or maybe you are struggling to put together the right marketing mix for your product?
If any of the above is true for your organization you may want to look into Inbound Marketing to help you handle these challenges. According to Jeanne Hopkins of HubSpot companies that blog have 50 percent more website visitors than those that don't and inbound marketing leads cost 60 percent less on average.

So what is "Inbound Marketing" and how can it help you and your business? Also, how does it utilize the 4P's of the Marketing Mix to help you recruit more visitors, leads and customers?
The 4P's of the marketing mix are:
Product: Does your product fill a need or provide a service?
Price: Is there a perceived value at the price which you can also make a profit?
Promotion: How do you get your product seen by people with an interest?
Place: Where is your point of sale or transaction location?
To put the marketing mix another way, does it help promote your place of business and get people to your website, to purchase your product? Let's take a closer look at Inbound Marketing as it applies to the marketing mix strategy.
Inbound Marketing can basically be broken down into five steps or categories:
1. Attract traffic to your site – Marketing Mix: Promotion /Place
Develop good quality content that contain the keywords and search terms that prospects will use to find your products and/or services on the internet. Offer content that is of value and shows your expertise in your arena. You can use tools such as whitepapers, eBooks, webinars, videos, blog posts, and newsletters.
2. Convert site visitors into leads – Marketing Mix: Product/Promotion
Utilizing effective landing pages and "calls to action" direct your visitors to exactly where you want them to go and what you want them to do. Example: "Fill out this form to download your whitepaper" inform your visitors of what's expected of them and what they'll receive in return. It also gives you an opportunity to show your expertise and how your product or service could fulfill their needs or solve their problems. This value exchange motivate visitors to share their contact information with you when you give them an item or information that they value.
3. Convert leads into sales – Marketing Mix: (Pricing/Place)
Using the data you collected from your visitors through your conversations, you can tailor your offer to specific products and/or services sales that will solve your prospects issues.
4. Turn current customers into repeat customers – Marketing Mix: Product/Place/Promotion
Nurture your customers through online tools such as blogging, social media and email marketing. This will help you build a relationship with your customers. They will grow to trust you as a reliable source for valuable information and service. Thus, increasing the likelihood of your customers becoming repeat customers.
5. Analyze data for continuous improvement – Marketing Mix: Product/Promotion/Place/Price
Some call this the "radar" of your Inbound Marketing. It gives you the ability to examine and create customer research data. How many people visited your site? How many visitors were converted into leads? How many leads were converted into sales? How many customers were return customers or first time buyers? What message did they react to?
Through analysis you can tweak your inbound marketing campaign thus increasing your website visitors and converting more visitors into leads and eventually customers.
A good Inbound Marketing campaign can be a very effective tool in your marketing mix strategy. Using the 4P's of the marketing mix to get your product seen, in places where people have an interest to buy, for the right price and help you maximize profits and resources.
If you are looking for more information on how to use Inbound Marketing to get the right marketing mix for your organization follow this link to request a complimentary inbound marketing strategy session. Do you have any comments or questions about Inbound Marketing or marketing mix? If so, please leave a comment in the box below.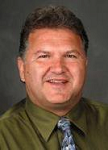 Jaco Grobbelaar is the owner of BroadVision Marketing. BroadVision Marketing works with business owners to put in place inbound and outbound marketing strategies that consistently secure new clients. The BroadVision Marketing Training Center is located in Petaluma, CA and primarily serves companies in the San Francisco Bay area.
Jaco can be reached at jaco@broadvisionmarketing.com or 707.766.9778 or connect with Jaco on Facebook - www.facebook.com/broadvisionmarketing - and LinkedIn - www.linkedin.com/in/JacoGrobbelaar.