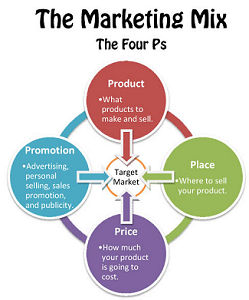 Your company has a vision and mission. Being able to develop a strategy using the marketing mix module will make it easier for your company to achieve its goals. Creating an effective strategy will allow you to achieve this success in a reasonable period of time. By designing a marketing mix strategy, you will be closer to having a complete synergy of what you need. You might want to start by learning the basics in a marketing mix strategy that you can apply to your company so that you will come out ahead of your competition in the search engines.
Consider the Four P's of an Effective Marketing Mix
A strategy will never be complete without any specific idea that will help develop this strategy to be an effective plan for the success of business. With marketing mix, the basic things that you should consider are the four P's and selecting the right keywords that can easily apply to your product or the service that you are offering with the strategy that you create.
Product
The first thing that you should always consider with your marketing mix is the product you are offering. Your product should meet certain needs of the public, it should target specific group of individuals; and it should have an edge over your competitors. To make this strategy effective, you should place the right keywords or certain phrases that can easily describe the service or the product you are offering within your website, including on the main page, landing pages and the blog.
Price
The price that you offer needs to be affordable yet earn a reasonable return on the investment your company spent on production. You will want to consider the prices offered by other competitors and if the value of the product is comparable for what it provides to your target market. With this in mind, your marketing mix strategy should include keywords that are price-related to ensure that potential customers can easily search for what they want within their price range in the market.
Place
Another thing that you don't want to forget with your marketing mix strategy is the location where your products and services can be purchased. It is important that you have links that related to the purchase of your products. You need to provide information and keywords that tell where potential customers can buy your product and be sure and list the price that you are offering.
Promotion
When planning your marketing mix strategy, you will want to include the kind of promotion you intend to do. You need to think about the places and the dates or times of such promotional activity. Check out what your competition is doing to make sure that your promotion will be different from promotional techniques that they are doing. Start proving your edge above other competitors by the different ways you promote your products and your company.
With the right marketing mix strategies, you can make sure that your company will achieve its success and be able to have an edge over other competitors in line of your business.
Does your marketing strategy take into account the four Ps of the marketing mix?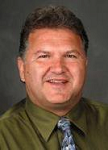 Jaco Grobbelaar is the owner of BroadVision Marketing. BroadVision Marketing works with business owners to put in place inbound and outbound marketing strategies that consistently secure new clients. The BroadVision Marketing Training Center is located in Petaluma, CA and primarily serves companies in the San Francisco Bay area.
Jaco can be reached at jaco@broadvisionmarketing.com or 707.766.9778 or connect with Jaco on Facebook - www.facebook.com/broadvisionmarketing - and LinkedIn - www.linkedin.com/in/JacoGrobbelaar.