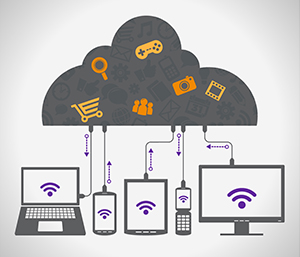 Do you know that there is another entirely different kind of marketing mix? We have covered the 4 Ps, two sets of 7 Ps, and a separate discussion of the P for People; but before we close the subject of marking mix we need to look at a totally different definition of marketing mix. Have you considered the marketing mix of using different media sources to market a product?
Yes, that is another kind of marketing mix.
In a survey by Pitney Bowes the company tracked the attitudes of small and medium-sized companies concerning the use of several marketing techniques: social media, email, direct mail, ads, QR codes and mobile. Please note that this survey did not include video, but we will.
Over the 500 business owners that were polled online, 76% agree that the ideal marketing mix is a mixture of traditional and digital communications. Sixty eight percent use email, 60% use advertising, 50% use social media, and 44% use direct mail.
In a similar survey done by Constant Contact they found the use of social media ahead of direct mail for small businesses, who most often used Facebook.
One of the big new contenders in the Pitney Bowes survey was the Quick Response (QR) codes. Respondents said 45% of them used QR codes on business card and 44% used them with direct mail efforts.
The latest phase in this marketing mix has to do with the fact that customers are being to prefer to engage with businesses using mobile devices, that's smart phones, tablets, the latest ebook readers, etc. So how do businesses connect their latest direct mail campaign to the company's mobile app?
Augmented What?
Get ready to start hearing about the next latest new thing—Augmented Reality (AR). If there is an AR feature inside a brand's mobile app, the customer can use it to connect to the brand's direct mail, outdoor ads, print ads, point of sale, product on shelf and even TV spots. All at once the mobile will move to the center of the marketing mix we are talking about today. With this new technology the business marketing team will be able to know about everything online—print, products and even places (back to our old marketing mix). The business will be able to measure click-throughs, interaction on every aspect of the marketing mix and understand more about the customer than ever before.
Businesses will then be able to make good on their commitment to deliver customer experiences and optimize them. Businesses will be able to see how people interact with offline aspects of the marketing mix like how many people look at print ads and pick up products in the store and read the label.
Don't forget video.
Now we get to video. Research has proven that video works. Research from Forrester indicates the consumers are on average 200-300% more likely to click a video link than a text one. Online companies have jumped on the idea that humans are visual creatures and buy with their eyes. With AR, companies can start to grow the conversion rates using video. By using AR to deliver video as customers go through the buying process, businesses will be able to expand their conversion and their sales.
Getting into the latest new thing, AR, is easy. Cloud-based platforms enable companies to publish their own AR content with in-house resources with very little capital investment. Using AR platforms are as easy as uploading any kind of content to a website—anyone in marketing or a digital team can do it.
You have two choices here in this new kind of marketing mix. You can struggle to see how this is relevant to your business and put off making a decision. Or you can start using AR, putting mobile where it belongs—at the center of your marketing mix where today's multichannel customers can find it.
What are you doing about this marketing mix concept? Please leave your comment in the box below.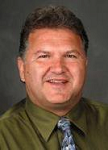 Jaco Grobbelaar is the owner of BroadVision Marketing. BroadVision Marketing works with business owners to put in place inbound and outbound marketing strategies that consistently secure new clients. The BroadVision Marketing Training Center is located in Petaluma, CA and primarily serves companies in the San Francisco Bay area.
Jaco can be reached at jaco@broadvisionmarketing.com or 707.766.9778 or connect with Jaco on Facebook - www.facebook.com/broadvisionmarketing - and LinkedIn - www.linkedin.com/in/JacoGrobbelaar.