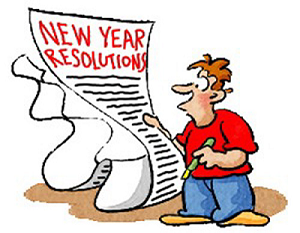 Did you know that mind can remember around 7 things without too much juggling. Let's think about the fact that New Year's Resolutions are around the corner. So now is a good time to look at your business plan to see what you need to do to create an All Year's Resolutions checklist of your marketing mix of media platforms. You might not apply all this to your business, but I promise you will find things you need to think about.
You have to look at your business as a whole before you can begin to break tasks down to create a checklist of topics and subtopics. Without looking at the whole you may miss the need for some of the communications between teams that is vital to keeping the topics relevant.
What is your value proposition?
What resources do you have? What assets, people, their skill sets, intellectual property, supply chain and processes are a part of your resources?
How do these mix to create value to you clients and customers? Will you be able to increase revenue while reducing costs, improve customer server and improve quality?
How will the customer benefit (WIIM)? Which problems are solved and how are they solved? What value can you add and how are you going to implement any solutions? Why should they come to your business?
Who is your target market? About how many potential clients are there, where do they live, what kinds of business do they frequent, what sorts of influencers do they listen to and what are you going to decide to do about them? Who will be your buyers, what will they want from you, when will they buy and will they come to your physical location or buy online?
Who is your competition? Where else can people go to get what they need? Who are these businesses? What kinds of technology trends are they using for their social media marketing mix that you need to start using?
What are your marketing and sales processes?
Can you define your communications forms? Will you do a marketing mix of internet marketing with a website, blogs, paid advertising on the internet? Will you make use of press relations? Will you employ direct marketing campaigns contain email, traditional mail or door hangers? What sort of advertising are you looking at? All of these are a part of your marketing mix.
What about the sales process? What kind of sales people are you looking to hire? What sort of qualifications do they need? Do you have a clear job description? Do they know what to do?
What sort of behind the scenes people do you have or come into contact with? Who do you buy from, who unloads the goods, who stacks them?
As for pricing, what are your headlines, discounts, commissions, margins, and give-aways?
Do you have an accountant on location or are you going to outsource that job? Communications between the accountant and the owner or manager are crucial.
Do you have a defined execution plan (no, not that kind)? You need a mission statement so you can develop the strategy for each task. What are your objectives? Have you done a SWOT analysis of your business's strengths, weaknesses, opportunities and threats? What issues do you need to address?
How do you apply this information?
Now that you have looked at the big picture of you company, it's time to break some of these things into topics and subtopics that will make up your marketing mix checklist. For example, after defining your marketing mix of media platforms in general terms, develop a different set of tasks for different team workers. What do you expect your marketing mix of media platform personnel manager to do? In case you are thinking this is too big a task for one person, you are absolutely right. This will need to be a team effort.
You have decided to use a website, a blog that draws many comments, Facebook and Twitter, email newsletters and a white paper approach in your marketing mix of various platforms. In this case you yourself and certain staff members are involved in the process.
Let's break two of these processes down in terms of communications.
You or your manager needs to know what other team members have done--
--You create a common checklist on the computer that is available to all team members.
--Someone you delegate will keep track of what is being done.
--If a blogging team member is not reporting—
-- The assigned person who keeps track will check to see why.
--The assigned person can communicate the disconnect with the manager if this issue isn't resolved.
We have created a method of communication between management and workers complete with a topic and subtopics for our marketing mix.
What we have developed is a DO-CONFIRM checklist that the management and certain employees should be able to do from memory. If things get out of hand, the person looking at the checklist can quickly look over the list and see if something needs to be done. This kind of checklist is good for handling disasters of all sorts.
You might also need to create READ-DO checklists to aid an employee, or yourself, for that matter, to know what to do and in what order in your marketing mix. Each item is checked off before beginning the next one. You can also create a random list of tasks that need doing without regard to order as long as you know that's what you have or your employee realizes that is the sort of checklist you have created.
How about completing your new checklist before the New Year's Resolutions? What sort of information do you need to have about your business before you can create a marketing mix platform set of checklists? What sort of tasks will need to be assigned as tasks and subtasks? Please tell us in the comment box below.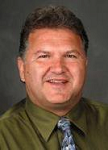 Jaco Grobbelaar is the owner of BroadVision Marketing. BroadVision Marketing works with business owners to put in place inbound and outbound marketing strategies that consistently secure new clients. The BroadVision Marketing Training Center is located in Petaluma, CA and primarily serves companies in the San Francisco Bay area.
Jaco can be reached at jaco@broadvisionmarketing.com or 707.766.9778 or connect with Jaco on Facebook - www.facebook.com/broadvisionmarketing - and LinkedIn - www.linkedin.com/in/JacoGrobbelaar.