How well do you know your market, their wants and needs? How would you like a different way to seek marketing help? Become successful by learning to target your market in terms of the process of Segmentation, Targeting and Positioning.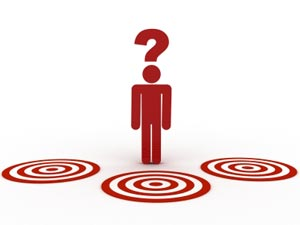 Let's get basic for a moment. Marketing and developing your business are based on getting and keeping the best customers. If you get a full understanding of who these best customers are and what their needs and preferences are, you will become more successful than if you just have a general idea of what customers want and need from your business. Segmenting is a huge step in having the marketing help you need.
What exactly is the definition of a market? A good definition of a market is a group of customers who show broadly similar needs and have the means to satisfy those needs. You could also say a market can be defined in terms concerning the benefits the customer is seeking, again not in terms of a specific product.
Now for some marketing help on segmenting. Market segmenting divides the market into groups of people who have common needs and who will respond in a similar fashion to a marketing campaign.
Why look at buyers this way? It is a good idea to review two business development concepts that will give you some marketing help.
Understand as much as possible about your buyers. This way you can design your campaign to meet their needs effectively.
Use a budget. By limiting your resources you will be forced to concentrate (focus or target) on giving value in specific and effective ways.
You can define your market in a number of ways and come up with different definitions of your customer, also called a persona. Some of those definitions may be broad, but others will be narrow. One way to look at your customers is by market segment, a marketing help strategy.
How is a segment defined?
Members of a marketing segment of people are in the same age group who are likely to have had similar experiences during their formative years which range from late adolescence to early adulthood (from around 17 to 23).
The experiences they share in common are called defining moments and these moments influence attitudes, preferences, values and buying behaviors. These behaviors tend to stay with the group throughout their entire lives.
No wonder this is a relatively easy marketing help. You can use this information to create communications to resonate with the segment's core values on an emotional level or plan how your marketing might be different depending on which target you want to reach. Not all marketers need to look at their potential clients this way, but it is a handy tool for selling food, music, cars, financial services, insurance, and special caregiving services.
Segmentation encourages managers to:
Position your product in a way based on the persona, the dominant personality or psychographic types of the target market.
Learn from the environment of your customers so you can identify their dominant cultural values.
Use market research to learn the personality, self-concepts and other characteristics of your target customers.
Create promotions that are geared to the information you have learned about the personality characteristics, the persona, you have targeted, thus showing how your product fulfills their personal needs.
The important idea here is that you need to look at your product or service and decide who you want to market to. Then spend some time learning about these different marketing segments and look at how other to target this market. Another marketing help idea is that when you have described your persona, you look at how other businesses market to this segment.
What segments are you targeting? Please drop us a line in the box below.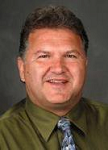 Jaco Grobbelaar is the owner of BroadVision Marketing. BroadVision Marketing works with business owners to put in place inbound and outbound marketing strategies that consistently secure new clients. The BroadVision Marketing Training Center is located in Petaluma, CA and primarily serves companies in the San Francisco Bay area.
Jaco can be reached at jaco@broadvisionmarketing.com or 707.766.9778 or connect with Jaco on Facebook - www.facebook.com/broadvisionmarketing - and LinkedIn - www.linkedin.com/in/JacoGrobbelaar.