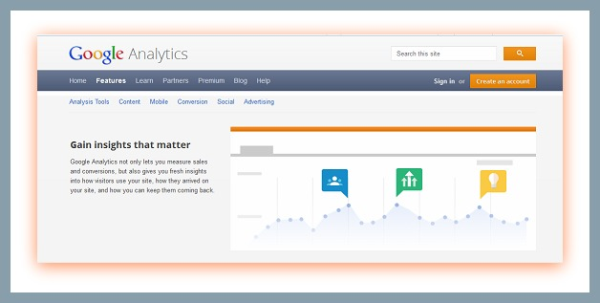 It's the start of a new year. Time to see what progress you made on your internet marketing site efforts if you haven't kept up with it more often. How you analyze current internet marketing site efforts can give you insights into what you accomplished last year, including what worked and what needs work in order to optimize your current internet marketing site efforts. If you have not been paying attention to this on a daily to monthly basis, you have no hard facts to tell you if your internet marketing site efforts are working for you or not.
Let's focus on doing some website analysis since this is the main way to check the effectiveness of your internet marketing site efforts. Does this make you shiver in your shoes or your mind go blank? Do you see yourself spending endless hours drowning in numbers? If you work on your internet marketing site analysis all year round instead of once a year, you will learn how to make corrections as you go and not need to spend much time on it all at once.
Web Analytics
In order to see if your internet marketing site is working correctly, you probably have already installed a website analytics program. If you haven't done so already, this should be the first thing you do this year. One very popular, free web analytics program is Google Analytics. It is fairly easy to install and it will take at least 10 to 30 days-worth of data before you can make a reasonable conclusion on your website's performance. A more sophisticated platform comes with joining Hubspot. While it is not free, it also gives you more information on your internet marketing site efforts.
If you already have an analytics program from when you first launched your internet marketing site, you will have plenty of data to decide whether or not your site is optimized.
You've Got the Raw Data. Now What?
Let's look at the different kinds of information you have on your internet marketing site. The more often you check these things out, the more you can tweak your internet marketing effort to optimize your site.
Unique Visitors represent a person, called a host, who has made at least one hit on a page of your internet marketing site during the time frame you are viewing. If this host makes more than one visit to your internet marketing site, it is only counted once. Don't freak out as you watch this number rise and fall. The Christmas season would be a great one for a specialized gift, but not as good for a summer resort. There are tools that can help you look at information about your competition and even see their unique visitor count.
Returning Visitors are hosts that have been on your internet marketing site previously within the time you are looking at. This is a very good thing. The higher the returning visitor count the more people find your information helpful. You want people revisiting your internet marketing site often.
Bounce Rate is a statistic showing the percentage of visitors that left your website after looking at the page that they landed on. Some statistics programs count bounces in terms of 30 seconds to 60 seconds. This rate tells you how often visitors only look at one page before moving on. If your bounce rate is as much as 40-45 percent, you need to find out why people aren't sticking to your internet marketing site.
Average Time on Site tells you the average amount of time people stay on your site after landing there. You want to make your site as sticky as you can. Ways to do this include giving visitors things they want to remark about, get them to opt-in for a free whitepaper or join your mailing list. If your first page is a sales pitch, people won't stay. The statistics bear this out.
Top Content Pages refer to which pages on your internet marketing site have the most visitors. This is one of the most useful pieces of information you have. These are the things that people are looking for you to give them more information. You need to revisit those pages and see if you can learn why visitors are going there and then look at the pages that aren't at the top and see why. You can change a page that is not getting you the best visits. Blogs are not set in stone when you publish it, neither are your website pages.
Keywords are the search engine optimization aspect of your analytics. What keywords and phrases do people use that send them to your page? When you know what the top keywords are, you can create SEO internet marketing site campaigns using those words. You can also revamp your internet marketing site campaign to include new words. Campaigns are not set in stone either.
There you go. That wasn't so complicated, was it? There are even more categories that can help you learn even more about your internet marketing site.
Here's the take-away: The more often you check web analysis for your internet marketing site (and you can do this every day if you want) the more you will be able to make those changes that will bring you higher scores. How often are you looking at your analytics? How about making "Check my internet marketing site analytics and keep track of them when I first get to work" one of your goals for this year? Please tell what you think in the box below.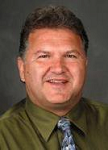 Jaco Grobbelaar is the owner of BroadVision Marketing. BroadVision Marketing works with business owners to put in place inbound and outbound marketing strategies that consistently secure new clients. The BroadVision Marketing Training Center is located in Petaluma, CA and primarily serves companies in the San Francisco Bay area.
Jaco can be reached at jaco@broadvisionmarketing.com or 707.766.9778 or connect with Jaco on Facebook - www.facebook.com/broadvisionmarketing - and LinkedIn - www.linkedin.com/in/JacoGrobbelaar.