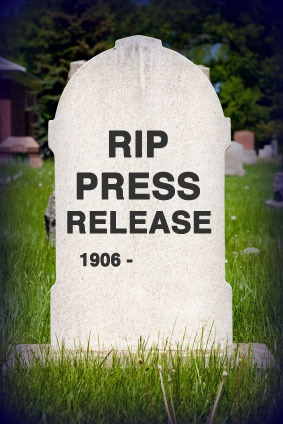 Made you look. I am stepping into the age-old debate on press releases where everyone wants to add his 2 cents. Last April 2012 in an article called 4 Ways to Rethink the Press Release, Jonathan Rick said, "Every year, for the last ten years, someone has proclaimed that the press release is dying. While the rumors of its demise are exaggerated, they are not totally unfounded."
How can something be dead that has over 200,000,000 Google SERPs on the words "Are Press Releases Dead?" or variations thereof?
So why did Rick say that the rumors were not "totally unfounded?"
To get an answer you need to go back to the days before the internet existed. No, I am not going to give you a boring history lesson. You can get that from Wikipedia. But I will go back to my early days in journalism, which wasn't about keeping a journal in case you are too young to remember the term. It meant sharing news through newspapers, radios, television and magazines.
While not all these were print media, they all rely on the hard copy written word to get them information or pass it to their consumers. You didn't think that radio and television personnel made it up as they went along, did you? Press releases were the way the media learned about new products, services and events so they could cover them in a story. This was not the same thing as advertising. Then since everyone read a paper or two, watched the news on the television and listened to the radio in the car or at home, the news was delivered to the masses.
Truly, the press release from the days of journalism does not share much in common with the way information is shared over the computer today. However, the item itself is still in the same form and serves the same function. Some places use different names for it. PRWeb says that they use press release and news release interchangeably to capture relevant search traffic. They also mentioned a newly coined idea "social media release."
You may have heard or been told that all you have to do is write a blog article about your new product, service or event and you will have the masses banging down your doors. While this is a good place to make your initial announcement, it is not going to get to the masses because of all the other noise on the internet without a little "extra, extra read all about it" delivered via press releases.
Sarah Skerik said in an article Press releases are not dead. Here's why: in October 2011, "Sure, it's fun to stir up controversy by saying that one of the most widely-used PR tactics is going the way of the dodo, but fact is, press releases aren't dead…in actuality, press releases are dead useful. "
So how does something that relied on press as in printing press remain "dead useful?"
What are you going to use to get an announcement beyond the universe made up of your email database or Facebook fans? In the old days your press release often reached critical mass as we mentioned before. To reach that critical mass in the day of the internet, a press release shows your authority, is written in a message that is quickly digested playing to the shorter attention span of most readers and is easily reproduced, shared and quoted without concern for copyright. And it is still useful in those old printing press ways as well. As long as there are local newsrooms, the press release will always have a home there.
Another way that your press release beats the old journalism model is that you can include pictures and even video. Research conducted by PRWeb said that press releases with multimedia can increase time on page by as much as 30 seconds. Amazing. However, there are some new Post Penguin and Panda rules. You do not want to keyword stuff your press release said Marc Harty in Publicity Darwinisn: Are Press Releases Dead? Harty said that Google is penalizing press releases if they are over-stuffed. His advice is "Today, your best bet is THIS formula: once in the headline, and a couple times in the body copy."
So is the press release dead? Definitely not, but it has come out of its cocoon to become a social media butterfly.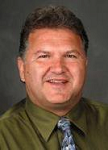 Jaco Grobbelaar is the owner of BroadVision Marketing. BroadVision Marketing works with business owners to put in place inbound and outbound marketing strategies that consistently secure new clients. The BroadVision Marketing Training Center is located in Petaluma, CA and primarily serves companies in the San Francisco Bay area.
Jaco can be reached at jaco@broadvisionmarketing.com or 707.766.9778 or connect with Jaco on Facebook - www.facebook.com/broadvisionmarketing - and LinkedIn - www.linkedin.com/in/JacoGrobbelaar.