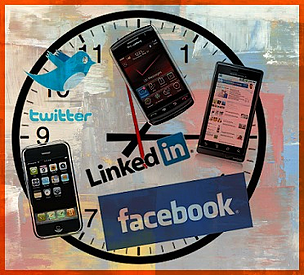 Have you counted the number of social media networks you are on? How many computers, tablets, netbooks, laptops, smartphones, etc., do you use to connect to these social media networks? How many times have you given "permission" to access your data to those networks? Do you know how many friends, not-so-close friends and work friends you have circled, grouped and filtered?
With Facebook, Twitter, Pinterest, Google+, LinkedIn, Instagram, FourSquare, SlideShare and new social media growing and changing—do you ever wonder how anyone gets anything done all day? It eats into everyone's day in a frantic, addictive time press. What are we doing with our time?
Cui Bono
And who benefits from all our sharing? We think we are making more personal connections, but in truth social media is not about us at all. Look at Facebook becoming a publicly traded stock. What does that tell you? They all are in it for the money.
We look at analytics for our websites to see how long people stay on our sites. That's the bounce rate, right? Social media owners look at the same analytics. They are each a business looking for ways to keep people logging in, staying, sharing, playing games, whatever. Not only that, they are in league with businesses who sell you analytics and distributions services to help you make sense of your bounce rates on these sites for your business analytics.
With all these "permissions" we have given, are we going to all become persons of interest or have we already become that? Do we have or are we entitled to privacy? Can anyone take our content for free? What about the problem with picture copyrights? I'm sure there are now legions of lawyers making money off social media one way or another.
We as businesses also benefit
And then we are using these social media to make money for our businesses. We may be a marketing agency or a business. We have websites and blogs that we optimize to get people to come to our businesses. We spend time on social media to boost people visiting our spot on each in hopes of leading them to our website. Other people are starting new businesses every day creating a lot of noise for our potential client to struggle through to find us. Social media themselves are in the same morass trying to stay current, keeping ahead of the curve, afraid of being bypassed in the rush to the new best thing.
What is the new best thing?
I remember when Facebook was boasting about how many people all over the world were members. Then Pinterest blossomed overnight. Twitter has been called the whiner's best friend since 2009. Meanwhile Google + is picking up speed with those who find it best to friend Google to amp up their website's Google juice. And where is LinkedIn in all this? They have announced new designs and changes recently to keep people on their site; but they also are trying to do what they best at, which is helping real people connect with each other.
Now that's a novel idea—helping real people connect with each other. Maybe the other social media should take a page from LinkedIn's playbook.
If you want to know more about how to be a business that benefits from social media, please call BroadVision Marketing and let us offer you some advice.
What do you think about social media? Do you have a favorite? Please leave us real comments from a real people in our comment box.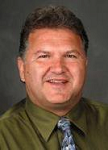 Jaco Grobbelaar is the owner of BroadVision Marketing. BroadVision Marketing works with business owners to put in place inbound and outbound marketing strategies that consistently secure new clients. The BroadVision Marketing Training Center is located in Petaluma, CA and primarily serves companies in the San Francisco Bay area.
Jaco can be reached at jaco@broadvisionmarketing.com or 707.766.9778 or connect with Jaco on Facebook - www.facebook.com/broadvisionmarketing - and LinkedIn - www.linkedin.com/in/JacoGrobbelaar.