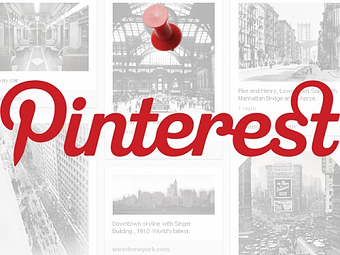 We recently had a problem trying to verify our HubSpot website on Pinterest. Other HubSpot users have had to call HubSpot for help converting their Pinterest personal account into a business one, according to a HubSpot tech I spoke to recently. As a social media strategy Pinterest articles are really popping this season. The next-to-brand-new social media platform is being hailed as the one driving more referral traffic than Google+, LinkedIn and YouTube combined. As a social media strategy Pinterest has the ability to direct more traffic to a website especially since it introduced business pages November 2012. Now it has added an analytics feature that is getting a lot of buzz, but evolving to a Pinterest account can be a daunting journey.
I got on the Pinterest bandwagon before the business pages were introduced and then tried to verify my website last winter. Since I am a Certified HubSpot Partner and do not use the ever popular WordPress, I unable to complete the verification practice and so just kept using the Pinterest account as a personal page.
In the beginning
If you are using HubSpot, WordPress or other web software, the information on how to verify your website starts out the same. You will need to convert your profile from a personal one to a business profile. To do this you have to go to the Pinterest For Business site. This is the first place that you might find yourself frustrated. You cannot find the business center easily. You can always click here; but if you aren't doing the process yet, you need to know that you can find the site by going to the Pinterest Help Center under your Pinterest Account tab on the upper right. Ask a question using the work "business" and you will find the information.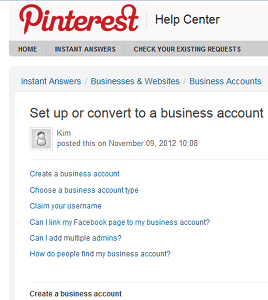 After you get to the right page, you will click on a site that will take you to a page offering you the option to join Pinterest as a business.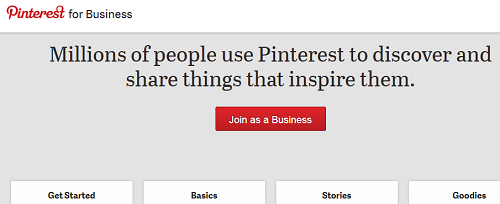 Still everything up to this point is the same no matter whether you have WordPress, Joomla or HubSpot software. You may click on the Join button or on the Get Started Button. The Join button might take you to your current Pinterest personal account if you have already opened it. The Get Started Button takes you to an intermediate step that explains how to "Set Up Your Business Account." There is another Join button on this page.
When you get to your current page, you will see four boxes below a call to "Get started with your new business account. Click on the Verify Website button.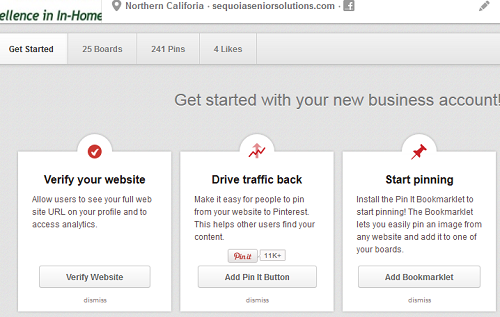 Things start getting interesting
From here on things are going to get interesting. For help on a WordPress website, we are going to turn to Kristi Hines' article "Pinterest Business Accounts: The Definitive Guide to Getting Started" in the Social Media Examiner, Dec. 2012.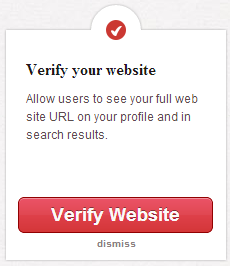 The first option is to verify your website with Pinterest. This will allow users to see your full website URL on your profile and in search results.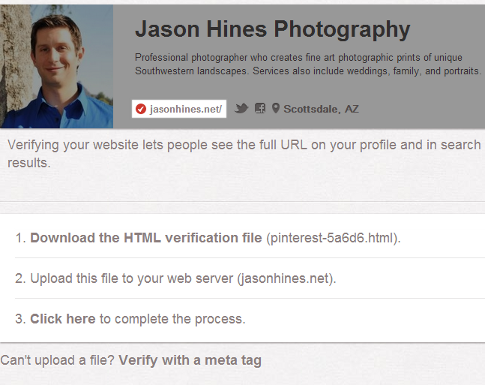 To do this, you will need to either upload an HTML file created by Pinterest to your web server or add a meta tag from Pinterest to your website. If you are using WordPress, the meta tag might be an easier option because you will just add it to your theme's header.php file or in your theme's settings where it allows you to add scripts in the header.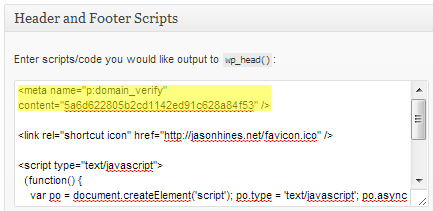 Once you have either uploaded the file or added the meta tag, you can click to complete. It will check your website for those files and confirm that your website is verified.
Easier said than done if you use Hubspot
This is very straightforward if you know a little coding. You can always call for help.
As for verifying your website with HubSpot, I did need to call. I spoke to Lauren McDermott, a HubSpot Customer Support team member who told me that there have been enough HubSpot customers calling about how do verify their site that one of the HubSpot techs created a cookbook method to help with the verification process. Take it away, Lauren.
Here are the steps to verify your site on Pinterest:
Log in to your Pinterest Account and go to Settings > Profile > Website
Click on the Verify Website button to the right
Download your HTML verification file and save it to your Computer.
Go back to your HubSpot portal, click on Content > Manage Settings > CMS File Manager.
Upload your Pinterest file into File Manager (Hint: It should be in your Downloads folder and look something like this: pinterest-xxxxxx.html)
Click on the pinterest file in the File Manager and click View/Edit. Copy all of the HTML code.
Navigate to the Content > Page Manager, and create a new page.
Change the URL of your new page to include your Pinterest HTML file name downloaded above (For example: www.HubSpot.com/pinterest-xxxxxx.html).
Return to the Pinterest page created above and Add a new HTML Module.
Paste the HTML you copied above into the module and press Save.
View the page and click on the Go to Pinterest button to finish the verification.
When you click on the verification button and get a confirmation, you will have a little check mark to the right of your URL on the Pinterest page and you will see the new tool Analytics beneath your logo on the upper right.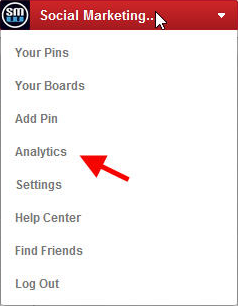 There you have it. Now go and do likewise. Call for help if you need it. Then come back and share your site with the rest of us so we can follow you and vice versa.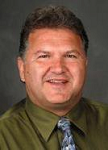 Jaco Grobbelaar is the owner of BroadVision Marketing. BroadVision Marketing works with business owners to put in place inbound and outbound marketing strategies that consistently secure new clients. The BroadVision Marketing Training Center is located in Petaluma, CA and primarily serves companies in the San Francisco Bay area.
Jaco can be reached at jaco@broadvisionmarketing.com or 707.766.9778 or connect with Jaco on Facebook - www.facebook.com/broadvisionmarketing - and LinkedIn - www.linkedin.com/in/JacoGrobbelaar.