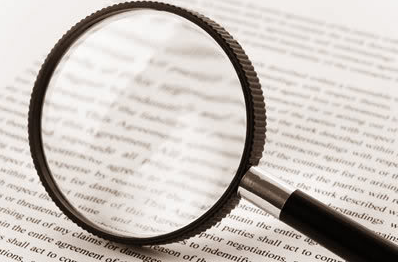 (NOTE--This article is not a sales article masquerading as an informational one.) Your business is brand new and you want to find out about how to track your leads or what that even means. Don't try to find an answer on the internet. Yes, I hope you found this article on the internet, but mostly all you will find when you search for "lead tracking" will be businesses selling software. And, of course, theirs is the best since sliced bread. However, how can you find out which software you need if you can't figure out what lead tracking entails? Maybe you won't need all the bells and whistles. Maybe you need a deluxe version.
Three ways lead tracking aids your sales process
1. Lead tracking helps navigate long sales cycles
If you are just starting out or are running a mom-and-pop business, you want to run more than one sales promotion at a time; but you hardly have enough hands to man the shop. You need a way to recognize when a computer visitor is ready to make a purchase so you can be there. That or you can miss the sale. By having a way to keep tabs on your website, you will find out when a person is looking at your site and how to connect. This is not an overnight sensation. Patience is what a long sales cycle is all about.
2. Lead tracking helps you fine tune your marketing campaigns
Take the data you have gleaned and look at Google Analytics. What is the difference between the browsing characteristics of better leads compared to the browsing characteristics of leads that aren't qualified? How do these compare with trends in Google Analytics? Take this information and fine tune your content, eliminating pages that don't fit and remove broken links.
3. Lead tracking is how you gain information on your email marketing campaigns
Email marketing is alive and well. Whether you use newsletters, personal emails or autoresponders, emails are one of the top sales tools on your workbench. To get information on those leads you can can use MailChimp for email and autoresponders and YesWare for person emails to get those analytics. But email moves people off the mail itself and onto your website. Now you will want to know if there is engagement from the emails, how long the person spent on the site and if they came back. Traditional email tools will help you see who is really interested.
5 tools to tract leads with more efficiently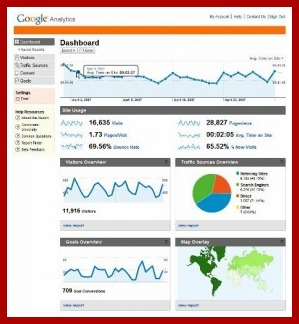 1. Analytics
We spoke of these lightly above, but let's see why analytics are number one in leading tracking. Tools like Google Analytics help marketers to track where visitors come from (organic search or paid), what the visitors do on the site, what keywords brought them to your site, or which ad or other creative is the most effective. With this information you can make changes to your site or content based on facts and figures.
2. URL Campaign Tracking
When you use email, online ads and calls-to-action, you can track the URLs users choose. A URL campaign will offer group values assigned to it enabling tracking by sourced. This gives you a snapshot of a targeted market or traffic source and the ability to analyze successes. You can even use URL campaign tracking on offline channels. Create a particular customer URL and add "/radio? or "/tv" at the end of the landing page URL string. This will allow you to know who and when a person comes to your website from where.
3. Promo Codes
Do you do trade shows or sponsor community events and add your information to a bag, brochure or give-away? You can keep track of the kinds of people who attend such an event and where they were found (your booth, a cocktail reception or a badge scan) to help you with follow-ups.
4. Unique Phone Numbers
Incorporating a series of unique phone numbers can help you keep track of telephone generated leads. You will want a different set of numbers for each campaign. Then place the unique phone numbers on different channels you use, like television ads, online ads, and print ads.
5. Social Opt-ins
Social media is a great way to track leads and lead captures. If a visitor is seeking information on a product, service or just looking, you can allow them to opt-in over the social media channel they go to. You will then have the ability to gather information on the customer based on that person's social profile, a super source for data and to see which media leads are coming from.
Take-Aways
Lead tracking is valuable to navigate long sales cycles, fine tune marketing campaigns and gain information on email campaigns.
There are multiply kinds of tracking tools, each with its own different kind of information: analytics, URL campaign tracking, Promo codes, Phone numbers and Social media opt-ins.
Now that you know why you need to track leads and some tools you could use, you are ready to think about which software will satisfy your needs.
Magnifying glass: http://i1172.photobucket.com/albums/r561/Entonio_bene/magnifying-glass.jpg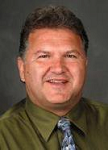 Jaco Grobbelaar is the owner of BroadVision Marketing. BroadVision Marketing works with business owners to put in place inbound and outbound marketing strategies that consistently secure new clients. The BroadVision Marketing Training Center is located in Petaluma, CA and primarily serves companies in the San Francisco Bay area.
Jaco can be reached at jaco@broadvisionmarketing.com or 707.766.9778 or connect with Jaco on Facebook - www.facebook.com/broadvisionmarketing - and LinkedIn - www.linkedin.com/in/JacoGrobbelaar.