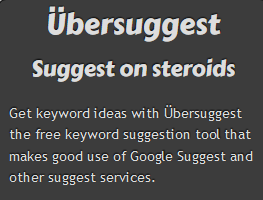 Keyword research. Words that cause the bravest business person to shudder. You, the client, want to know how your inbound marketing agency is going to get you on the first page of Google and you read somewhere that keyword research is the key. And you are right. But finding the right keywords can be difficult. The first hurtle both you and your agency need to work on is defining your target market. While that can be easy if you only sell pizza, it gets much more difficult if you are selling a complex menu to various groups of diners at different times of day. Where to begin?
Where indeed.
Let's stick to a simple pizza business to keep this article from going on indefinitely. In order to keep your website fresh, you will need to keep adding blog articles, offering specials, giving coupons. I think you get the idea. Staying fresh is the driving force behind getting customers since you want to be found during a search.
Keywords and phrases are what makes the search engines go round. Your customers type in a phrase or question into an engine like Google or Bing, and they see free and paid results. If you have a website (blog), product or service within the niche they're looking for, your goal is to be at the top of those results.
Easier said than done unfortunately. The majority of one, two and three-word phrases are already targeted by the larger sites and companies with seemingly endless budgets. So you have your work cut out for you in order to get in front of them.
If you are going to do the article writing yourself, you might wonder what to write about and what would be good keywords to use. Before you can see what words will work harder for you, you have to find some keywords. Then you need to come up with enough keywords with specific information in them to separate you from the competition.
A keyword theme?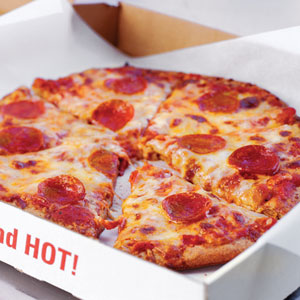 Don't go to Google Suggest or you will spend the rest of your life searching for words and their additional phrases to begin your work. You also don't want to just rank for a single keyword at a time because you will never get found. It's better to rank for 100s or more long-tail keyword phrases with the same piece of content—say a keyword theme. Long-tail keywords tend to be less competitive and they convert to sales better than the head terms do. But before you can target these long-tail phrases, you have to come up with them.
The way to approach this in a quick time and using real-world insight is a free keyword research tool called Übersuggest. You put your desired keyword or phrase in the box, and using Google Suggest (as well as other suggestion tools), as many as 300-400 variations are spit out.
Let's see a real world example using the beginning term "pepperoni pizza." You go to Ubersuggest, follow the simple directions and hit "Suggest". Ubersuggest will give you suggestions in alphabetical and numerical order, so if you have a certain phrase or variation in mind, it'll be easy to find.

You can select the words you are interested in and do one of two things:
Add keywords to your basket (on the right) using the green plus sign.
Click on a phrase, and if they are more variations available, a dropdown menu will display showing them all. You can drill down at least 4 times for some specific phrases.
After you've sorted through all of your phrases and added the ones you want to add to your basket, click the Get button and a .txt window will pop up. Right click, hit select all, copy and then paste the keywords to your document of choice. Then hit clear to get rid of all the keywords and start the process all over again.
Now you can take these long-tail keywords to a keyword tool, like Google Keyword Tool, and find out which ones have a decent search volume, without too much competition. But that is a subject for another day. Enjoy playing with Ubersuggest. You can find all sorts of things to write about and to add to your keyword theme.
Have you used Ubersuggest? Are you interested in doing an experiment? If you do, please come back and share.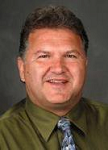 Jaco Grobbelaar is the owner of BroadVision Marketing. BroadVision Marketing works with business owners to put in place inbound and outbound marketing strategies that consistently secure new clients. The BroadVision Marketing Training Center is located in Petaluma, CA and primarily serves companies in the San Francisco Bay area.
Jaco can be reached at jaco@broadvisionmarketing.com or 707.766.9778 or connect with Jaco on Facebook - www.facebook.com/broadvisionmarketing - and LinkedIn - www.linkedin.com/in/JacoGrobbelaar.