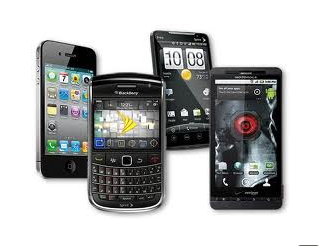 Mobile Marketing--Are You Mobile-ized for smartphones, tablets, netbooks? Is your website mobile-ized? Considering the facts that more people are using these devices than their desktop or laptop computers, it just makes sense to be able to be seen and used over the "phone" as part of your inbound marketing mix. How many customers or clients are you losing a day because they get frustrated trying to find you or trying to purchase something from you on their phones when your website just does not compute? It's time to wake up and smell the coffee your clients are drinking as they check their email. Below is a video brought to you compliments of BroadVision Marketing listing the reasons you should have your website mobile-ized.
Did you know…?
There are more mobile phones in the world than there are tooth brushes.
In some countries, there are more mobile subscriptions than there are people.
91% of all U.S. citizens have their mobile device within reach 24/7.
It takes 26 hours for the average person to report a lost wallet. It takes 68 minutes for them to report a lost phone.
In 2012, there was a 55% increase in smartphone subscriptions.
By 2015, more people will access the Internet through a smartphone or tablet than a PC.
The average response time to an email is 90 minutes. The average response time to a text message is 90 seconds.
Almost two thirds of Facebook's user base uses Facebook mobile.
More than 20% of global YouTube views come from mobile devices.
More than half of the local searches are performed on a mobile device.
70% of all mobile searches result in action within 1 hour.
Google earns 2.5 Billion in mobile ad revenue annually.
The mobile ad market is expected to grow to $22 billion by 2016.
PayPal expected to process $10 billion in mobile payment volume in 2012.
Mobile coupons are 10x more likely to be used than traditional paper coupons.
61% of the people who used their mobile device to visit a website that was not optimized for mobile, visited the website of a competitor.
In 2011, the use of QR codes increased by 300%.
Over 300,000 apps have been developed in the past 3 years.
By 2015, the number of app downloads will be over 100 billion.
52% of marketers plan to create a mobile- or tablet-optimized website.
41% of them hope to develop a mobile app in the near future.
Do you have a mobile marketing strategy in place? Get in touch with us at BroadVision Marketing to see how we can help you get mobile-ized.
Sources:
The Mobile Marketing Association of Asia
Mobile Marketer
Borrell Associates
Morgan Stanley
Unisys
ClickZ
PayPal
All trademarks, product names, company names and logos are the property of their respective owners.
image:
http://i1271.photobucket.com/albums/jj632/sweeteye007/f41b3265.jpg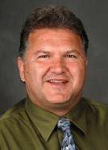 Jaco Grobbelaar is the owner of BroadVision Marketing. BroadVision Marketing works with business owners to put in place inbound and outbound marketing strategies that consistently secure new clients. The BroadVision Marketing Training Center is located in Petaluma, CA and primarily serves companies in the San Francisco Bay area.
Jaco can be reached at jaco@broadvisionmarketing.com or 707.766.9778 or connect with Jaco on Facebook - www.facebook.com/broadvisionmarketing - and LinkedIn - www.linkedin.com/in/JacoGrobbelaar.