How are your New Year's Resolutions holding up? Oh, you wrote goals? When was the last time you looked at them? Maybe you need to get them out and dust them off? I thought so. I did the same thing with mine. We all fully intend to review them on a regular basis and have put that into our calendar. When the day to review them popped up, did you have something pressing you had to do instead? Oh yeah. So when the next deadline came along it was easy just to delete it from your email message service. Well, the jig is up for all of us. We need to re-up as my friend in the army did recently.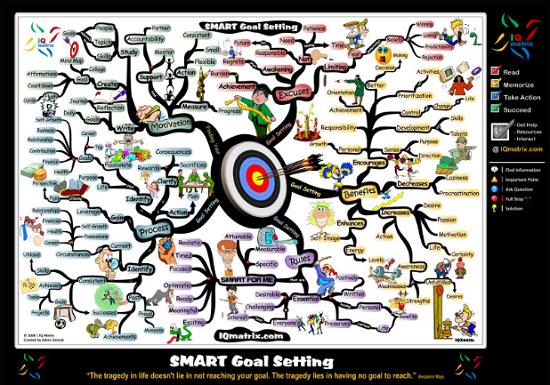 Why should we get those things out? Why not just leave them dead?
Let's hear from Shawn Herrick on goal setting. In case you don't know Shawn, he is a top performer within his opportunity,and also a legend in the industry. This quote comes from Goal Setting – Important Things to Remember.
After a decade and a half of coaching and training new business owners, I have seen just about everything imaginable: Successful starts, disastrous beginnings, explosive starts, and people quit on themselves their first week in business.
I have concluded that in order to be successful, you must decide what you want to do with your business. Are you looking to make a few hundred dollars to cover your car payment? Or do you want to develop complete financial freedom?
To reach your goals, you must first determine what they are and then set a timetable to reach them. Goals are just a pipedream without a deadline. That means they must be written down. You also want to make sure that your goal setting is specific and measurable.
The average person, following a system, can achieve financial independence in this business during a two-to four-year time period. Think about what you want to do right away; then think about what you'd like your two-to four-year plan to be.
Final Thoughts
I recommend you absolutely participate in dream-building exercises with your spouse or loved ones.
Reawaken those wants and desires you used to have-but probably got lost somewhere along the way. Sometimes we get so busy in the bustle of everyday living that we lose sight of our dreams.
It's important that you discover your "burn" -that smouldering desire that will keep you focused and motivated during the early development stages of your career.
Goal setting is essential to your success in business. Be real and allow yourself enough time to accomplish them. Set up a path to follow and stay organized in every way possible. Disorganization could lead you to disorientation and eventually to failure.
Remember your

SMART

goals parameters?
Specific - Set real numbers with real deadlines. Don't say "I want more sales." You can't track your progress if you don't use real analyzable data.
Measurable - Make sure that you can track your goal. Don't hide behind buzz words like "brand engagement" or "more media platforms." We are back to analysis again.
Attainable - Work towards a goal that is challenging but can be accomplished. Rome wasn't built in a day. Create manageable stages.
Realistic - Be honest with yourself, because you know what you and your team are capable of now and what new heights they can reach with training. Don't forget any bumps in the road you may have to overcome.
Timebound - Give yourself a deadline. Don't keep pushing towards a goal you might hit "someday." Be sure that you also have specific dates to review your progress.
Summarize your goal: Write down a summary of what you want to achieve. This is an important step because goals aren't always clear for markets. Target metrics are critical for measuring success and performance. Clients expect that the objectives and targets set will be met, so having these actionable goals is indeed part of being a "smart" marketer.
Categorize your goal: Most marketers need to do one of the following: attract more people to their site, convert more visitors into leads or convert more leads into customers. Determine which category you fall into. Categorizing the goal shows that the focus is absolutely part of the process. Doing this allows marketers to set context around the metrics.
Set a specific numerical goal: This can be the toughest step of all, but it isn't enough to just guess a number. The calculators at HubSpot help set real goals. Use an internal process to set the metrics you want to hit. The ability to leverage all of the resources available is important.
Set a deadline: Without a completion data, a goal likely will drag on. A deadline also helps determine how aggressive you must be to complete the goal.
Commit the time: Figure out how much time is needed to achieve the goal. Breaking it down into hours per week is best. That way the marketer has a goal to reach each week. Being able to forecast the amount of time necessary to hit goals is in some respects an art. It's important to look at each marketing goal and determine if it makes sense overall.
Watch out for obstacles: Be aware of hurdles that may keep you from reaching the goal. Preparing for potential obstacles is the key to preventing them from becoming excuses for failing to reach your goal.
Get ready, get set, start again and this time keep those goal reviews. Please leave a comment in the box below with one thing that you are going to do today to get back on track.
Goal Mindmap: http://i188.photobucket.com/albums/z266/PrivateLabelEbook/30-Days-Success-Goal-Setting-Plan.jpg
Goal Setting: http://i1154.photobucket.com/albums/p539/sharonwhyte1/smart-goals.jpg
Destination: http://i875.photobucket.com/albums/ab312/kazamon/goals.jpg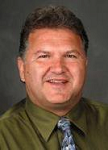 Jaco Grobbelaar is the owner of BroadVision Marketing. BroadVision Marketing works with business owners to put in place inbound and outbound marketing strategies that consistently secure new clients. The BroadVision Marketing Training Center is located in Petaluma, CA and primarily serves companies in the San Francisco Bay area.
Jaco can be reached at jaco@broadvisionmarketing.com or 707.766.9778 or connect with Jaco on Facebook - www.facebook.com/broadvisionmarketing - and LinkedIn - www.linkedin.com/in/JacoGrobbelaar.