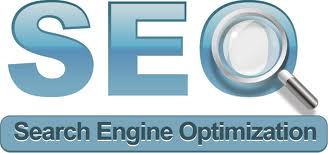 Agreed: Search Engine Optimization has gotten much more difficult since Google brought the zoo to the party. Agreed: Most people do not search beyond the first page of Google results. Agreed: A business wants to be on that first page. Agreed: There are 3 pillars that a business person in charge of the internet connection needs to control at all times to get on that first page; these being content, inbound backlinks and social media. Agreed: Getting backlinks has become much harder than it used to be and considerably more labor intensive. Problem: How many ways can a business person use to get inbound backlinks?
I found more than 6 inbound backlink strategies, but this article has gotten too long for more. Since we are looking at these 6 ways, I have located many good quotes to share. I hope that you find ideas that you haven't thought about that you intend to use. If you are willing to experiment or you have some inbound backlink strategies you want to add, please mention them in the comment section below so that others can get new ideas.
1. Directories
#FiveTipsFriday Building Incoming Links posted by Margie Clayman
Directory sites, even local ones, can be good ways to drive inbound links to your website. Granted, directories are not the most exciting things in the world, but they are effective because if someone is doing a search, a directory can lead them right to you. Some directories require an investment and sometimes, depending on the size of the directory site, the investment can be fairly substantial. Make sure you keep this considerations in mind as you work out your link building strategy.
2. Create something
Ways to Attract Inbound Links to Your Site by Ayodeji Onibalusi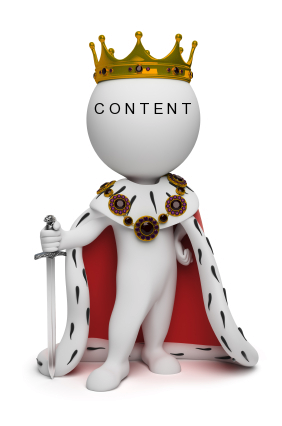 1.Content is king! Once again, this popular, or rather "over-used" slogan proves to retain its relevance. Is there a chance someone links back to your site if you have no content on it? No. What about the probability that someone links back to your site when you have content on it? Then consider when you have high quality posts?
2. Instead of the long boring way of sharing complex research results to your audience, creating an infographic means putting that into visuals. Because of how easy you've made your data to be consumed by your readers, it tends to go viral and get a lot of shares. Infographics not just make digesting heavy useful information easy for your readers, they also compel them to share it with others. Hence they get a lot of social shares and inbound links.
But to make your infographic get you a lot of inbound links, you should have the following in mind.
Create an Embed Code: that's right, for your infographic to help you get links back to your website, there has to be an embedded version of it immediately beneath it so that others that are interested in posting it on their blogs can easily copy the code and paste it into their blogs, while linking back to the original version of it which in this case can be found on your site.
Use Social Media to Make it Viral: that you created the perfect infographic doesn't mean it will go viral automatically. You have to let others know about it by tweeting about it and sharing it on other social media channels. This will create the effect and help your infographic grow popular.
Encourage others to Embed it on their Sites: you have to encourage your readers to embed the infographic on their site in order to share it with their readers. This way, they reap the reward of sharing a great infographic that would have costed them a lot of time and efforts to create with their readers for free. And you will also get free inbound links to your site in return.
Ayodeji Onibalusi doesn't go there, but creating video using the same formula above is another source of inbound backlinks. Along the same creative lines guest blogging for others or inviting others to guest blog for you will get you backlinks.
3. Blog Syndication
The Power of Inbound Links and How to Get Them by Virginia Bussey
Another option to seek out is getting the blogs you are actively publishing on your website to be syndicated on other syndication sites in your industry. The process of doing this usually entails you reaching out to the syndication site, them reviewing your blog articles to see if they are relevant to their audience, and then approving or denying syndication. Once approved for syndication, it is usually up to that site to pick what is relevant and interesting to their audience.
This is where putting Calls to Action and internal links within your blog articles becomes crucial. Both of these two best practices are probably going to be the only way you would get inbound links and potential inbound traffic from this effort.
4. Press Releases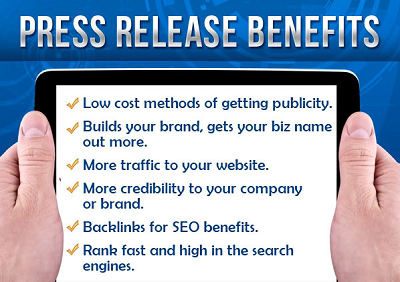 #FiveTipsFriday Building Incoming Links posted by Margie Clayman
Yes, they are a stalwart part of the "traditional marketing" strategy, but press releases have proven their value in the ever evolving online world. If your press release gets published on an online publication site or if you use a mass distribution service like PR Newswire, valuable links can be built back to your website. Google likes links like these because the content is informative. Of course, you want to make sure that your company URL is incorporated into the release, and it's also a good idea to maximize the effect by including important keywords, too.
5. Social Media
The Power of Inbound Links and How to Get Them by Virginia Bussey
Sharing content on social media is one of the easiest ways to get inbound links. Not only do search engines now index some social media posts, you are exposing your content to the masses. And you want to know the good thing about sharing it with the masses? If people think your content is great, they'll share it and maybe even add a link in their blog articles about the subject. BAM – natural inbound links right there.
Try it across all different social media platforms and see what works best for you.
6. Ask
I once got a link for one of our clients in the leisure industry by
inviting the editor of a prominent golfing website here in the UK out
for a round at my local club. I'd pitched him a review of the course (they frequently featured reviews on the site but hadn't covered my closest club).
In the past it had been staff writers who did the course reviews so I knew if he was going to allow a guest contribution I would need to stand out. I made it clear that I was a genuine person, I actually played the sport and would be somewhat of an expert on my local course.
He came along, we played 18 holes, he beat me but I still got to write the review and get the link.
There are others I left out, like social networking, holding internet events or contests and asking for reciprocal backlinks from businesses that complement yours. Plus I only mentioned creating videos in passing. What other ways can you get some inbound backlinks? Please give us your suggestions in the box below.
SEO image: http://i599.photobucket.com/albums/tt78/spronks/seo-1.jpg
Content King: http://i1164.photobucket.com/albums/q561/jonhson111/content-is-king.jpg
Press release image: http://i272.photobucket.com/albums/jj195/archetekt/press-release-benefits.jpg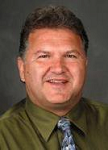 Jaco Grobbelaar is the owner of BroadVision Marketing. BroadVision Marketing works with business owners to put in place inbound and outbound marketing strategies that consistently secure new clients. The BroadVision Marketing Training Center is located in Petaluma, CA and primarily serves companies in the San Francisco Bay area.
Jaco can be reached at jaco@broadvisionmarketing.com or 707.766.9778 or connect with Jaco on Facebook - www.facebook.com/broadvisionmarketing - and LinkedIn - www.linkedin.com/in/JacoGrobbelaar.