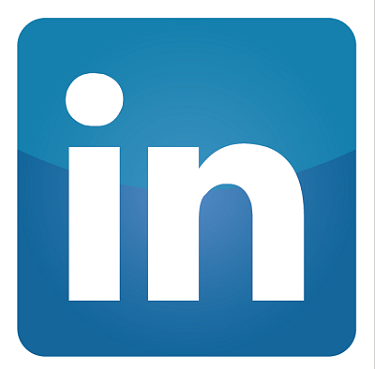 LinkedIn—you know what you use it for personally, but do you know the best ways to use LinkedIn for your business? Or are you letting one of the best business social media platforms pass you by? You need to purposely set time daily for LinkedIn and you are going to be amazed at what you can do. Yes, even though it is only in fourth place behind Facebook, YouTube and Twitter, LinkedIn is for serious business people. They want the social element, but they want it more focused with people who are passionate about their professions.
Businesses need some face time with people on the same wavelength and a way to meet people that don't live down the block. LinkedIn is good for businesses that do business with other business, too.
Let's look at three of the best LinkedIn tips for business.
1. Have you updated your Profile features yet?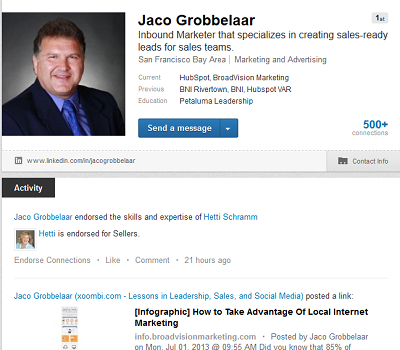 If you want to be successful as a business person, you need to look at the new and improved LinkedIn Profile. Other business people are looking at you using it. The Profile set-up is not like the one you may have started out with. It is now interactive and both Google and LinkedIn think of it as a top feature. I repeat Google thinks of it as a top feature.
After you look at yours and look at a few others, you are going to want to redo your Profile. LinkedIn has a unique Profile set-up system that helps you as you include important information about yourself.
One thing you need to keep in mind as you do—focus on the person you most want to read your Profile—it's not about you. While that sounds like some kind of oxymoron, it's not. The truth is that you want people who read about you to feel comfortable in your presence.
The new Profile has sections that you can move around so you can decide what you want people to know about you most of all. You can include videos, sound files, images and slide shows. Be sure to write a dynamic summary and description, using your keywords. Think Google here, people.
2. Create an Interactive Company Page next.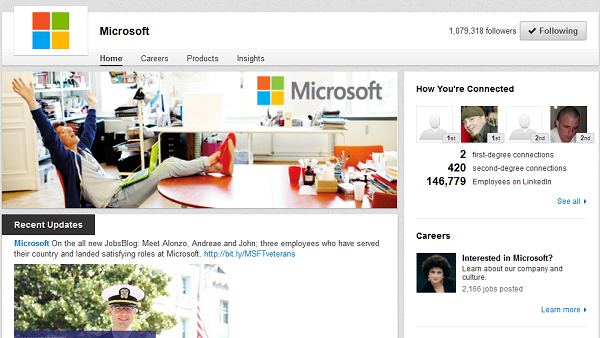 Now that you have experience using the new LinkedIn with your Profile, it's time to turn your attention to your Company Page. What? You don't have one? Oh yes you do, but it isn't worth much the way is looks now. Go to the Interests tab and pull it down to Companies. You will go to a page that asks you the name of the Company you are searching for. Put your business name in the box and you will come to a results page that has your Company Page listed.
Oh my goodness, it's a blank page. You don't want to create yet another Company Page. You have one on Facebook and just made one for Google+. Why do it again? For starters Facebook doesn't allow you to choose what content your visitors always see since it is feed-driven and controlled mercilessly by the infamous Facebook Edgerank algorithm. Google+ is so new that it will be some time before it gets even as popular as LinkedIn.
A LinkedIn Company Page offers you something quite unique – the ability to display a "page" that is unchanging (unless you change it)… while being highly interactive. Visitors can click on tabs to access the sections of your Company Page they are most interested in. (Really, "Company Page" is a misnomer: It's like a mini-website!)
Not only can you add rich media such as videos, sound files and slides to various sections; you can highlight each one of your products (or packages) singly under the "Products and Services" tab.
A LinkedIn Company Page allows you to design a highly effective sales vehicle… without hiring a highly expensive web designer.
For more detailed information on Company Pages (as well as a handy video), visit LinkedIn's Company Page section.
3. It is better to give than receive.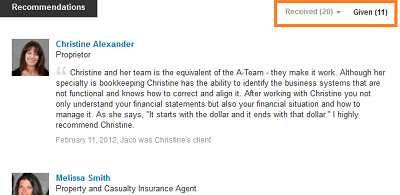 This maxim is true in business as well as the rest of life and LinkedIn gives you a change to be a good social media citizen. Giving Recommendations is one of the most under-used tactics of LinkedIn and that's sad because giving is more important than receiving.
When you press Recommendations on your Profile tab, you will see that you can give Recommendations as well as see yours. Go through your connections and think about people that you have worked with, employed or shared a project with.
Write them an honest, short, but well-crafted Recommendation, highlighting skills that align with their current profile. Don't just do Endorsements. Write something.
Here is the trick. You don't do this to get a Recommendation back even though sometimes you will. There are two functions that writing Recommendations have:
Your valid, positive, sincere and specific recommendation is such a prize, it will sear you in the recipient's mind. She will be eager to pass your name on to others who might need your services – even if she herself can't honestly respond back with a written Recommendation for you. She will also be more inclined to share your posts and buy your products.
It shows you to be someone who rewards; someone who goes the extra mile (and this is emphasized by the new Profile design).
Don't ever underestimate the power of kindness. Now to give a powerful Recommentation here is a short lesson:
Be specific. Talk about what the person achieved for you: "Sarah brought us in twelve new clients over a three-month period, at a time when everyone was talking about recession and other companies were routinely losing clients" carries a lot more impact than "Sarah was an excellent employee".

If the person you're recommending had a key skill or attribute he or she were famous for, mention that too. ("Sarah was known for her accuracy and speed of project completion.")
Take-aways:
LinkedIn is a focused business environment. You want to participate here.
You can grow your business by having a professional Profile and an up-to-date Company Page.
Showing kindness on LinkedIn like every other social media platform is a must.
Use LinkedIn regularly for focused business results – all while growing your business credibility.
LinkedIn logo:
http://i145.photobucket.com/albums/r239/BSMKT/CBU/LinkedIn-Logo-02.png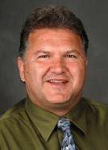 Jaco Grobbelaar is the owner of BroadVision Marketing. BroadVision Marketing works with business owners to put in place inbound and outbound marketing strategies that consistently secure new clients. The BroadVision Marketing Training Center is located in Petaluma, CA and primarily serves companies in the San Francisco Bay area.
Jaco can be reached at jaco@broadvisionmarketing.com or 707.766.9778 or connect with Jaco on Facebook - www.facebook.com/broadvisionmarketing - and LinkedIn - www.linkedin.com/in/JacoGrobbelaar.