Occasionally we hear from Ann Mullen, team member here at BroadVision Marketing, on her unique perspective concerning local inbound marketing. In this article she gives a local inbound marketing tip that considers all the different ways that a customer interacts with a business before becoming a customer. Ann reminds us that the last online place a person visits before buying a product or service is not the only place that person interacted with the business. Let's hear how Ann puts it.--Jaco
Guest Blogger: Ann Mullen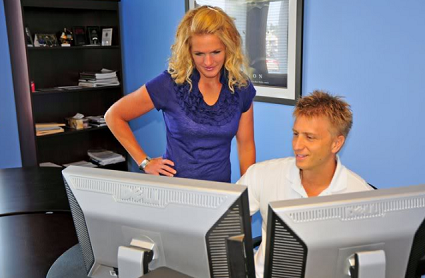 How did your client become a client? Local inbound marketing is a slow process with the emphasis on process. So let me give you this little local inbound marketing tip. Getting a paying client is not a simple process unless your business is fast food or fashion apparel. Your client for your costly service or product business probably may have been in touch with your business many times before he became your client. I will refer to these contacts as touches. I want to show you that you should not conclude that the last place he comes from and touched before becoming a client is THE WAY he became your client. You cannot say he came through an internet organic search or a social media site just because that is the last place he touched. You cannot assume that because he eats lunch with you every day he finally made the leap. Chances are he has touched your business many times, ways and places before he is ready to become your client. Why has he shown an interest now?
Let's look some of the places he might have touched your business.
He may be in one of your local groups like the Chamber of Commerce or BNI where you physically are in touch. This certain is local.
Do you write informative articles regularly for a local newspaper that he might read? More local.
Has he ever registered for one of your free reports and guides, getting on your email list. This is a direct local inbound marketing touch.
He probably looked you up on Facebook, but was silent. This is another local inbound marketing touch as is LinkedIn, our next entry.
Perhaps he is in one of your LinkedIn groups and reads what you post.
He might check out your website (you might find him there if you check your analytics) or not. Inbound marketing again and the next one is, too.
He follows you on Twitter (did you look?).
He talks about you and your business with various people. Women would call that gossip. Men call that professional inquiry. Whatever it's called it is a part of the local inbound marketing process.
Do you have ads offline? He may have seen your brand logo and read the ad.
He decides not to take action time and again. He goes through this dance repeatedly in different orders. He is like a pinball bouncing here and there randomly. Perhaps he goes home past your business or sees your billboard. Maybe he found you once on Yelp. Touch, touch.
Almost
One day after years of random touches, he feels like he is seeing your brand in more places because it speaks to a need he has. Something clicks for him and he is ready for round one, making initial contact. This is mainly how local inbound marketing works. But then he might stop short of accepting your services and the random dance starts again.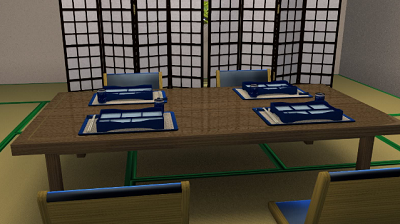 The next time he wants to talk, you get to round 2, the proposal. Sometimes he gets stalled out yet again. Other times you will get him as a client. The dance may happen several more times and then suddenly he is serious and becomes your client.
Now you tell me, where did he come from? You knew him from some of the touches. BUT there isn't really a SINGLE place you can claim is where this client came from. And your other clients are exactly the same. Clients don't live in a vacuum. They don't just up and one day decide to use a business whether it is a service or product establishment. They do research because they don't want to shell out big money on a local business that isn't what they need. There are so many touches that there truly is no way to know where a person actually comes from.
Local Inbound Marketing Tip Take-Away
When it comes to any expensive expenditure, a person does all kinds of research including many touches. There might be a few people that just wander in the door and become customers, but that is highly unlikely. This is why local inbound marketing is successful.
How many ways are you putting your business out to people so they can touch it?

Ann Mullen has been writing most of her life, some of it even for pay. She wrote as many as three columns a week for a newspaper in South Texas. For the two and a half years she has been a team member of BroadVision Marketing at http://www.broadvisionmarketing.com. You can contact her at mullenannfw@gmail.com.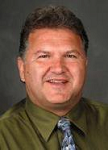 Jaco Grobbelaar is the owner of BroadVision Marketing. BroadVision Marketing works with business owners to put in place inbound and outbound marketing strategies that consistently secure new clients. The BroadVision Marketing Training Center is located in Petaluma, CA and primarily serves companies in the San Francisco Bay area.
Jaco can be reached at jaco@broadvisionmarketing.com or 707.766.9778 or connect with Jaco on Facebook - www.facebook.com/broadvisionmarketing - and LinkedIn - www.linkedin.com/in/JacoGrobbelaar.