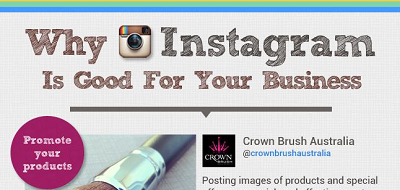 The basis of local inbound marketing consists of using quality content along with social media sites and by performing good SEO on your site. All of this needs to be performed on a consistent basis. Today let's discuss using Instagram in your business because Instagram has recently unveiled a new program—Instagram Video
If you are unsure of what Instagram is exactly it is a photo based social media site. The application was developed by Kevin Systrom and Mike Krieger and in April 2012, Instagram was acquired by Facebook.
Related article: Inbound Marketing Tip: Where Did You Get That Photo?
The site allows you to take your photograph, apply an image to it and then share it on a multitude of sites including Facebook, Tumblr, Foursquare, Twitter along with many others.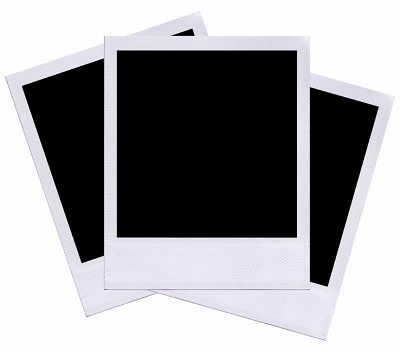 The name Instagram actually pays homage to the Kodak Instant and Polaroid cameras that were popular many years ago. You will see that when you use this marketing site your photos will be confined into the traditional square image. This is the aspect that makes this site different from the others.
Instagram is by no means a small player when it comes to social media circles. They have just surpassed 130 million users with 16 billion photos on their site. This site receives 1 billion Likes per day – this fact alone makes it worth using. So if you are involved with internet marketing in any way you should be on Instagram.
Let's get back to the newly added Instagram Video. Users are allowed to share a 15 second video along with photos in their stream. As with any new type of service there will be companies and services attempting to use this for their own gain.
Related article: Inbound Marketing Tip # 17: How to Video
One instance of this is from an inbound marketing company called NowThis News. They are trying to create a news feed on Instagram using videos. These news clips are released to coincide with breaking news stories around the world. They recently featured clips of the birth of Prince George and of the train derailment in Spain.
The editor of NowThis News is Ed O'Keefe. His previous job was running the ABC News' Digital team. He says, "the channel is a way to engage with more users on an entirely new platform. Monetization is not the goal. It's news in your pocket. Wherever you go, whatever you need, NowThis News is going to be on the platform you're using," he says. "It's an entirely new way to watch and experience news."
Why use Instagram?
Currently Instagram is positioned as a huge untapped stream, which is the number one reason why it is perfect for using in your local inbound marketing efforts. Let's look at some reasons why you should start incorporating Instagram into your local internet marketing efforts.
The majority of users on Instagram use some form of mobile device. This is a huge plus with the increasing popularity of mobile platforms, you are losing out on a huge portion of the market if you don't target this section of the marketplace.
People love to share photos and savvy marketers are already implementing this into their businesses.
Worldwide reach for potential new customers. Use hashtags to locate customers in your city and within your industry. For example use #SanFrancisco or #MarinCounty to find local customers and #DIY or #HomeDecor to find people interested in design and do it yourself projects. You are allowed up to 30 #hashtags per post, make use of them.
Instagram allows users to create a private or business account. This allows you to keep both entities separate and a business account hides your name if this is a concern to you.
The best way to start incorporating Instagram with local inbound marketing is by sharing your digital images. Right off the bat you know that the shared interest among all Instagram users is photography. Use this to your advantage and apply it in your marketing efforts.
Here is an infographic about Instagram giving you some ideas about why it is good for your business.

Uploaded with ImageShack.us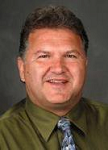 Jaco Grobbelaar is the owner of BroadVision Marketing. BroadVision Marketing works with business owners to put in place inbound and outbound marketing strategies that consistently secure new clients. The BroadVision Marketing Training Center is located in Petaluma, CA and primarily serves companies in the San Francisco Bay area.
Jaco can be reached at jaco@broadvisionmarketing.com or 707.766.9778 or connect with Jaco on Facebook - www.facebook.com/broadvisionmarketing - and LinkedIn - www.linkedin.com/in/JacoGrobbelaar.