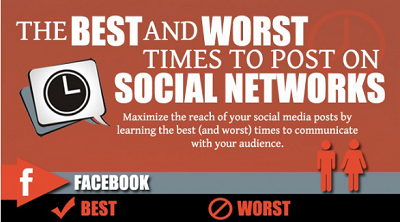 How do you stay popular in the most inbound part of local inbound marketing—knowing when to post to social media platforms? I find that there are two schools of thought on when is the best time to post to which social media. I am going to offer them both to you and you can use which ever you choose to stay popular in the Social Media World. The first school of thought is that you have to do your homework yourself. While there are helps for doing this, a lot of it is going to be trial and error.
Trial? Can you say Law and Order?
Related article: Blog Post Ideas: What Day? What Time? What Confusion!
John Lee in his article 5 Times It's Better to Be Silent on Social Media August 2013 says:
95% of brands think their marketing innovations pay off. But only 27% bother to really review them. I'm speculating here, but I'm guessing a huge number of these "innovations" have to do with something social.
That means the majority of brands are making one of two mistakes: not measuring social at all, or measuring the wrong things. Now, what "measuring the right things" means will vary by brand and campaign, but the most crippling measurement mistakes are pretty consistent: optimizing to clicks over conversions, overvaluing share of voice, and a fundamental inability to articulate social's contribution to sales pipeline.
Notice that none of these mistakes refer to a brand's ability to produce content or generally be active on social. That's because social busyness isn't an indicator of success. In fact, it can actually be a red flag screaming for a brand to check itself.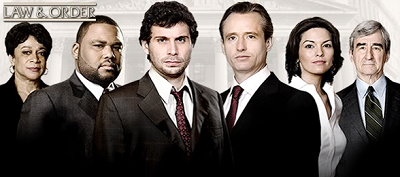 Why? Because lack of measurement is the number one reason social fails. It doesn't matter how prolific you are at creating content or posting around the clock. Unless you know – and aren't just guessing – how social is specifically delivering concrete value to your marketing organization, you're wasting money and effort.
Elite social brands know the purpose of each tweet, post and share. They drive toward a clearly stated objective. They understand each KPI and metric. They're armed with clear baselines and definitions of success. But none of that happens without measurement. Start there, or stop talking.
I was really taken by the fact that we all want to be elite social brands and it would be best if you know the purpose of each tweet, post and share. Knowing the right times to post are going to take measurement. There is no other way around it.
Using the research of others-many others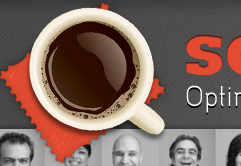 The next information comes from an infographic created by Social Caffeine. This infographic takes research done by five sources and consists of general information. It might not be the right information for your business.
Related article: Internet Marketing Tip #3: Social Media in Demand Generation Strategy
Based on the infographic below Bill Hartzer in his article When to Post on Social Media Networks June 2013 suggests:
So, basically, if you plan your day right, and you are doing any posting and promoting of items that you want to get seen, then this is how your day should look:
7:00am post to LinkedIn
9:00am post to Google +
1:00pm post to Facebook
2:00pm post to Twitter
And the article that I took the infographic from, Best Times To Post on Social Media, written by Brianna Smith, May 2013 says, "The best times to post on social media is definitely a hot topic and has resulted in a lot of fantastic research. Luckily, the infographic below examines some of that research and breaks down the best and worst times to post on Twitter, Facebook, LinkedIn, Google+, and Pinterest."
As a caveat Brianna goes on to say, "While this infographic will give you a great base to build from, it is definitely not the answer for every business. When determining when to post on social media make sure to consider your customers, your product or service, and the types of messages you are posting."
And we are back to analytics and Boom! Boom! Trial and Error. So if you want to be popular in the Social Media World, here is a place to start from.

Which of these methods to post in the Social Media World are you following?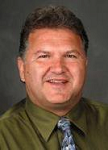 Jaco Grobbelaar is the owner of BroadVision Marketing. BroadVision Marketing works with business owners to put in place inbound and outbound marketing strategies that consistently secure new clients. The BroadVision Marketing Training Center is located in Petaluma, CA and primarily serves companies in the San Francisco Bay area.Jaco can be reached at jaco@broadvisionmarketing.com or 707.766.9778 or connect with Jaco on Facebook - www.facebook.com/broadvisionmarketing - and LinkedIn - www.linkedin.com/in/JacoGrobbelaar. He can also be found at Jaco+.