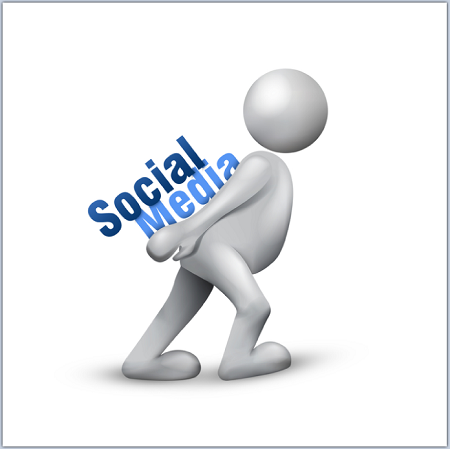 What do you want your social media plan to do? It seems like a straightforward enough question, but is it really? You want your actions on social media to lead a reader back to your website by way of your blog and on to become a customer or client. How is that working for you? It may not be doing what you want. Do you have a method to find out if you are being successful? Perhaps you need to scuttle your effort on some platform?
Heresy, I hear you say. But why spread yourself too thin and fail to reach your goals? Oh, you think that by throwing all you have against every wall around for the rest of the year, you will have some good affect of some kind. I hate to tell you this, but you are wasting your time. In order to find the correct platforms that you should concentrate on, you are going to need to do a little broadcasting, but only when you understand how to measure the results so that eventually you will be able to make an intelligent decision. Your social media plan is a living document so you can change it as you go. You are not stuck with whatever you wrote for January 1st, 2014.
Attribution--Last Click or First?
We have written about attribution in this blog before. If you need to go back and read that before finishing here, the article is Attribution -- Tracking Points of Contact Before a Conversion.
We are going to use an article by prolific Hubspot writer Meghan Keaney Anderson, Why You're Struggling to Measure the Value of Social Media, for ways to measure your results reliably.
Meghan says that using last-click attribution is a mistake for knowing what platforms are bring you the most traffic and the most leads. She explains that
Last-click (aka last-touch) attribution is the form of tracking that most analytics tools like Google Analytics employ. It's called last-click attribution because conversions are measured based on the most recent channel that brought a visitor in before they converted. Think of it like giving your most recent date credit for leading to your engagement rather than your first date.
The problem with measuring social media through last-click attribution is that social channels tend to engage people at the top of the sales funnel rather than right before they buy. Think about it ... when was the last time you bought something immediately after clicking through a Twitter or Facebook link? That's not how it typically works, right? Most customers discover companies through social media, then take some time to get to know their products or services -- subscribing to emails or returning again through another channel.
Actually last-click attribution is the wrong end of the horse. The best way to tell which social media platforms are working to bring in customers is first-touch analytics. These answer the question about how the person first came into contact with your brand.
Hubspot has some clever ways they break this down in their Sources report that show which channels brought in the leads the first time. That's nice for finding out the channels that are the best bets; but again, this only shows the first time a person actually gets on a site, not the number of times he or she saw your brand and went no further.
Just the facts, ma'am (oops, that's too entertaining)
Here's an example supplied by Britteny Leaning in her Hubspot article How to Know When to Pull the Plug on a Social Network:
If your primary goal for social media is to generate leads, you'll want to look beyond what's flat-out entertaining and start looking at what drives real results for your business....
Then, you can dig a little deeper and get down to the bare bones of where your issues (or successes) lie. Out of everything you've posted on social media in the past month, how many visits and contacts/leads are you generating? If you use HubSpot software, for example, you can find this information through HubSpot's Sources tool:




In the example above, we've selected three different social networks to focus on. You can see that Facebook and Twitter are helping to generate a huge number of website visits, and a substantial amount of contacts as well. That's great, but you can't forget about your conversion rates. And you'll notice LinkedIn has a much higher conversion rate than Facebook and Twitter. And while Facebook and Twitter may be the more impactful drivers of visits and contacts in terms of volume, you should also be considering the quality of those visitors and leads. And because a high conversion rate is a clear indication that your messages are aligned better with that particular audience, you definitely don't want to ignore that.
Look at that. And you thought this was easy. In a way it is. You don't have to use Hubspot software to get the information you need (although I would be glad to talk to you about it if you are interested). You can use Google Analytics to track your marketing. It is a good idea to use UTM tags in your links, which will help you get more information about what medium and source your traffic came from. You can also use one of the free UTM generators out there, according to Meghan.
Using first-click attributions in this case, you can begin to see which social media platforms are giving you the most website visits. Remember that this is not the time a person is going to become a client, just the first time they come from a social media platform on to your website. If you aren't hooking visitors from a platform, it might be time to turn your attention to areas where you are getting results. You can then modify your social media plan accordingly.
How are your strongest social media platforms performing for you? Are you satisfied with your results? We at BroadVision Marketing might be able to help. For more information on how to grow your business with inbound marketing, watch this short 2-minute video "Why Inbound Marketing" and don't hesitate to ask us your questions.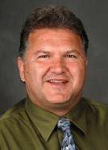 Jaco Grobbelaar is the owner of BroadVision Marketing. BroadVision Marketing works with business owners to put in place inbound and outbound marketing strategies that consistently secure new clients. The BroadVision Marketing Training Center is located in Petaluma, CA and primarily serves companies in the San Francisco Bay area.
Jaco can be reached at jaco@broadvisionmarketing.com or 707.766.9778 or connect with Jaco on Facebook - www.facebook.com/broadvisionmarketing - and LinkedIn - www.linkedin.com/in/JacoGrobbelaar. He can also be found at Jaco+.