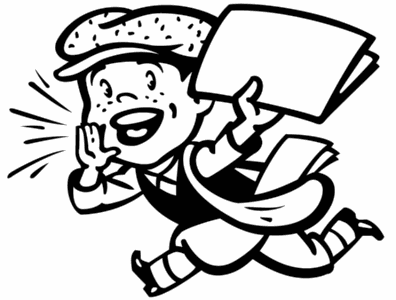 Blog headlines have become a hot topic again. They were big in 2011 and somehow got knocked off the grid when everyone became rabid about pandas, penguins and hummingbirds. Actually, the hummingbird is probably why blog headlines are in the headlines again.
Here's what I think. Now that the Google Hummingbird has taken over, blog headlines have made a comeback because we are now being instructed to be reader-conscious. And what is the first thing a reader sees in a search? Right.
A good headline is essential to getting your blog article in front of your audience. Your content, while very important, is not as important as the headline. I've pulled 6 tried-and-true headlines creation tricks together to give you a start going from an average blog headlines writer into one whose headlines grab attention.
6 tried-and-true blog headlines creation tricks that will grab attention

1. The "How" Headline
This is the most common sort of headline, including the "How To Do Something". For example, "How to Pick Winners for Your MLB Fantasy Baseball Players" or "How To Write Top Headlines". Don't overuse this or it will lose appeal.

2. The "Why" Headline
The "Why" headline opens the door to the person's mind, but to find the answer the reader has to walk though. The idea is to create curiosity, but don't answer the question in the headline. Why read it then? Writers use a lot of questions in headlines and articles because they are seeking dialog. A couple of examples are "Why Jason Kipnes's Injuries Hurt Fantasy Baseball Fans Who Picked Him" and "Why Write Killer Headlines?"

3. Other Questions
Questions with any other word than "Why" make good headlines as well. Here's a good one that is part of the headline popularity contest — "Do You Want to Write Blog Headlines that Grab Attention?" Another good question would be "Will Jose Abreu Able be Able to Keep his Record in Fantasy Baseball Record Books?" Remember that you are expected to answer the question in your article.

4. The "Context Phrase: Headline"
This format has a few words followed by a colon and either a question or a statement. This allows you to be more specific before adding your headline. If you are looking for more zing use some power words in the context phrase. Here are some some examples. "Man's Stuff: Gear, Gadgets and Gifts For Your Man" (a good hint blog) and "Explode Your Leads Rate: How To Write Killer Headlines."

5. The (Brackets) Headline
This headline is similar to the colon one, but with this one you highlight something by using the brackets to call attention to it. Here are two examples: "The Excuse 'My Phone Died' is Dead (And Why Your Key Ring Looks Guilty) and "Creating Killer Headlines (And Why You Want To)."
6. The List Headline
Lists are some of the strongest formats, having been used well before computers were even invented. You do need to be careful here about over use. You'll find if you look at lists of headlines, you will see various forms from "# of Tips", "Top # of Methods", "# of Steps" and "# of Questions". Here are my examples, "3 Ways to Stop a Slice" and "6 Top Headline Techniques."

There are many more methods, including such great ideas as don't use passive voice or main stream phrases and it's better to use around 62 characters with spaces. You also always want to focus on your reader using "You" and "Your."
Now that you have ideas for writing attention grabbing headlines, you want to see some other ideas for business blogging in our new guide: An Introduction to Business Blogging.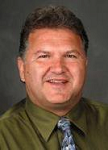 Jaco Grobbelaar is the owner of BroadVision Marketing. BroadVision Marketing works with business owners to put in place inbound and outbound marketing strategies that consistently secure new clients. The BroadVision Marketing Training Center is located in Petaluma, CA and primarily serves companies in the San Francisco Bay area.
Jaco can be reached at jaco@broadvisionmarketing.com or 707.766.9778 or connect with Jaco on Facebook - www.facebook.com/broadvisionmarketing - and LinkedIn - www.linkedin.com/in/JacoGrobbelaar. He can also be found at Jaco+.