Guest author Ivan Serrano: Since its inception in 2011, Google Plus has remained a mysterious social media network to the vast majority of the public. While it boasts around 200 million active users, many companies and marketers still are wary to jump on bandwagon. They view it as just another social networking site while missing the concept of using Google Plus for inbound marketing. Businesses that understand how to use Google Plus also know that it is an exceptional tool for business to business marketing.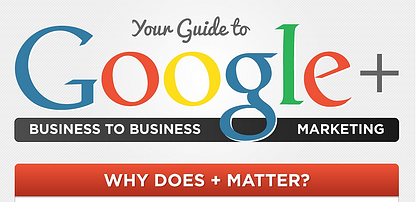 The best of both worlds
Many of the business owners and managers that use Google Plus for inbound marketing describe it as a good combination of Facebook and Linkedin. It offers the fun and personal connection of Facebook with the focus on high-quality content of Linkedin. It also includes unique features – Circles and Communities – that allow you to engage with users who share the same interests. If you utilize it properly, you can use both features to tailor your content and target various niches of your market to improve your user engagement. Better engagement ultimately leads to increased visibility and more followers.
Perhaps the most important aspect of Google Plus is its potential to rank your profile and +1 links higher in search engine results than those on other social network. While your social connections tend to hold more importance than the links, in general any sites or links posted on Google Plus tend to be indexed faster than those that are not.
What could be easier?
The fastest and easiest way to increase your SEO results is simply to add a +1 button on your site pages and blog posts. As with all social networks, the best way to get your content shared is to engage your audience and offer valuable content.
If you're new to Google Plus for inbound marketing for your business, the infographic below explains how you can take advantage of its many useful features to become a major influencer in your niche. Of course, you're not going to see immediate results. As with all inbound marketing, building your audience will require time, patience and plenty of trial and error.

Infographic by Ivan Serrano
At BroadVision Marketing we know the value of all social media including Google +. If you would be interested in finding out how we can improve your marketing using tried and true Hubspot inbound marketing software, please contact us for a free Complimentary Marketing Strategy Session.--Jaco

Ivan Serrano is a web journalist and infographic expert who enjoys learning and voicing his thoughts on mass media marketing techniques in relation to business expansion. Ivan's latest interests are a combinations of social media, technology and global business. He resides in Northern California, and is a huge sports fan. You can contact Ivan on Twitter at @IvanSerrano55.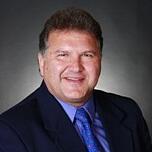 Jaco Grobbelaar is the owner of BroadVision Marketing. BroadVision Marketing works with business owners to put in place inbound and outbound marketing strategies that consistently secure new clients. The BroadVision Marketing Training Center is located in Petaluma, CA and primarily serves companies in the San Francisco Bay area.
Jaco can be reached at jaco@broadvisionmarketing.com or 707.766.9778 or connect with Jaco on Facebook - www.facebook.com/broadvisionmarketing - and LinkedIn - www.linkedin.com/in/JacoGrobbelaar.