"Content Marketing is all the marketing that's left." - Seth Godin
By now, everyone who pays attention to marketing trends has heard of "content marketing." And if you have been staying on top of the best practices in marketing, you have probably heard the term "inbound marketing." But did you know that inbound marketing can increase revenue?
How does that happen?
By using content as a fundamental component to empower you to drive traffic, generate and nurture leads, and create customers. And customers mean revenue, and the more you can accelerate the process, the more you accelerate your revenue.
Rather than doing outbound marketing to the masses of people who are trying to block you out, I advocate doing "inbound marketing" where you help yourself "get found" by people already learning about and shopping in your industry.
- Brian Halligan, CEO, Hubspot
3 Benefits Inbound Marketing Offers for Increasing Revenue
1. Consistently generates more leads
Businesses using effective content marketing strategies have been shown to generate up 7 to 12 times more leads than they had been prior to implementing the strategy. According to HubSpot, businesses promoting ebooks with a call to action on their website get almost twice the click through rate as emails promoting webinars.
The use of multiple landing pages is a common tactic in effective inbound marketing. Hubspot reports that Businesses with 31 to 40 landing pages got 7 times more leads than those with only 1 to 5 landing pages. More leads, especially qualified leads, means more opportunities for conversion.
2. Prepares leads for the sales conversation
Great content not only serves to drive traffic to your website, it also serves to create "sales-ready" leads. Statistics from Gleanster Research shows that, on average, 50% of leads are qualified, but not yet ready to buy. Add to this the fact that 79% of marketing leads never convert into sales and you can see why nurturing these leads with good content is critical.
Another statistic that supports the need for lead nurturing is that nurtured leads make 47% larger purchases than non-nurtured leads. (Source: The Annuitas Group)
Quality content provides education and information for your prospects to enable them to make better buying decisions. And the same content can be used by your sales staff to walk prospects along their sales journey. In other words, great content supports the critical conversation that must take place before a prospect can become a customer.
3. Provides optimization through analytics
Marketing and sales analysis is woefully lacking in many organizations. And this leads to lackluster performance in generating qualified leads, inability to maintain sales momentum, and decreased conversion rates. All because the marketing and sales teams are not clear on who their audience really is and what their needs are.
According to Brendan Cournoyer at Brainshark, great content "provides analytics to help you learn more about your audience. Most marketers already use this data to identify which topics and resources are resonating most (in terms of traffic, conversions, etc.), but this data can also help reps better understand the needs and challenges of potential customers (especially when the content is geared toward unique industries and personas)."
Accelerate Your Revenue Through Inbound Marketing
Business owners tend to think in terms of ROI and for good reason. And two of the questions many business owners have about marketing with content is "What is the return on my investment in this going to be?", and "How long will it take?"
Unlike other marketing strategies utilizing methods such as direct mail or print advertising, inbound marketing tends to be a multi-faceted approach that involves a number of metrics.
Kieran Flanagan, HubSpot's EMEA Marketing Director, put it this way, "There is no single metric you can show your boss that will categorically give the ROI of the content you produce... There are, instead, a multitude of goals and metrics associated with content, which vary dependent on what marketing channels are distributing the content, and where that content is being used in your marketing funnel."
In other words, it is not a question of whether inbound marketing "works", but whether your efforts are consistent, well-focused, and implemented for the long-term.
When you are ready to learn more about inbound marketing we would love to sit down with you for a Complimentary Inbound Marketing Session. During this session we will help you to "dig" into your goals and identify what is stopping you from achieving your goals. With that out of the way we'll discuss inbound marketing and what you can do to use it to grow your business. Click the big obnoxious orange button below for your complimentary inbound marketing strategy session…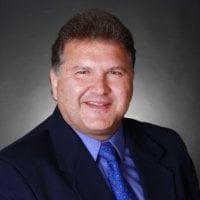 Jaco Grobbelaar is the owner and CMO of BroadVision Marketing. BroadVision Marketing works with business owners to put in place inbound and outbound marketing strategies that consistently secure new clients. The BroadVision Marketing Training Center is located in Petaluma, CA and primarily serves companies in the San Francisco Bay area.
Jaco can be reached at jaco@broadvisionmarketing.com or 707.766.9778 or connect with Jaco on Facebook -www.facebook.com/broadvisionmarketing - and LinkedIn -www.linkedin.com/in/JacoGrobbelaar.