Are We There Yet...?
The last six-plus years have been, to say the least, a "wild ride" for most businesses as the economic turmoil, coupled with fast paced advances in IT and communication technology and a renewed emphasis on protecting our environment, forced most businesses to re-evaluate
- what they do
- how they do it
- and most important of all, why they do
what they do.

Researching
The above has caused us to contemplate the question: Why do certain organizations come out stronger during and after challenging times? We decided to determine what prominent business leaders have done during this period to not only survive, but to grow their respective organizations. However, to make this meaningful, we want to compile these insights into a format that is sharable with our North Bay business community.
Therefore, BroadVision Marketing is researching the specific business and marketing challenges faced and conquered by leading organizations in the North Bay. The insights and conclusions reached from our research will be published in an eBook and as articles on our blog.
Sharing is Caring
As CEOs and Marketing leaders you have experienced these changes and challenges first hand and we are looking to feature thought leaders who can share insights on the challenges and solutions in their respective industries. You'll have an opportunity to review the material we plan on publishing ahead of time and all participants will receive a complimentary copy of the eBook.
BroadVision Marketing is a leading North Bay inbound marketing agency and we are passionate about sharing valuable content. From our perspective valuable content is a cornerstone to education and growing. Our aim is to learn and share with others your messages, your experiences, your challenges, and ultimately specific ideas and advice they can embrace to help their organizations to adapt and thrive in almost any economic circumstances.
Many years ago President Theodore Roosevelt said: "People don't care how much you know until they know how much you care." It is our intention to show the business community we serve how much we care and we invite you to be part of this project by sharing your valuable knowledge and experiences.
Participating?
If you are willing to participate please fill out this form or reply in email to jaco@broadvisionmarketing.com. You can also reach me at (707) 799-1238.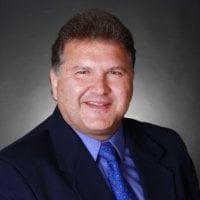 Jaco Grobbelaar is the owner and CMO of BroadVision Marketing. BroadVision Marketing works with business owners to put in place inbound and outbound marketing strategies that consistently secure new clients. The BroadVision Marketing Training Center is located in Petaluma, CA and primarily serves companies in the San Francisco Bay area.
Jaco can be reached at jaco@broadvisionmarketing.com or 707.766.9778 or connect with Jaco on Facebook -www.facebook.com/broadvisionmarketing - and LinkedIn -www.linkedin.com/in/JacoGrobbelaar.