As any business owner knows, reviews are an essential part of any successful marketing campaign. With the rise of social media, reviews have become even more important for businesses looking to build credibility and trust with their customers. However, not all reviews are created equal.
Your reviews show potential customers a lot about you, but specific reviews tell different stories about your company than others. Customers want to learn what it was like to work with you, not just read a cookie-cutter review that says "thanks" or "would recommend". They want to know why. They also want to see how you handle problems, and are looking for negative reviews on a company, too.
Here at BroadVision Marketing, we want you to understand how having the right types of reviews can give you an edge. What you need are honest customer reviews that provide feedback on the whole experience, both the good and the bad. If you don't have enough of these, your business may struggle more than it should.
The Importance of Reviews
When it comes to reviews, businesses need to be careful about the types of reviews they're getting. Just like with anything else, there are good reviews and bad reviews. It's important for businesses to make sure they're getting enough of the right kind of reviews in order to be successful.
The right kind of review can help a business in many ways. Good reviews can improve a business's reputation, increase its search engine ranking, and attract new customers. All these things can lead to more sales and more success for the business.
Bad reviews that you do not respond to or fix, on the other hand, can do the opposite. They can damage a business's reputation, make it harder for potential customers to find them online, and discourage people from doing business with them. That's why it's so important for businesses to get enough of the right kind of reviews.
There are a few different ways businesses can get more good reviews. One is by simply asking their satisfied customers to leave a review on their website or on popular review sites. Another way is by offering incentives for customers who leave positive reviews, such as $5 off their next visit. And finally, businesses can also provide excellent customer service so that their customers are more likely to leave positive feedback.
No matter what method you use, getting more good reviews should be a priority for any business that wants to succeed. If you need help getting started, the marketing professionals at BroadVision Marketing are happy to assist you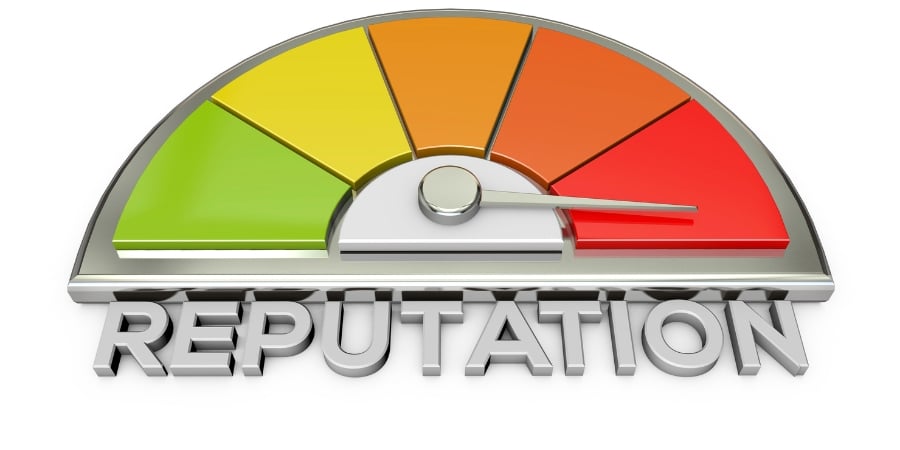 Where Can Your Business Get Reviews?
If you're not sure where to start when it comes to getting reviews for your business, don't worry –BroadVision Marketing can help! We can get your business set up on review sites, and we can also help you encourage customers to leave reviews. Plus, we have a lot of experience with online reputation management, and we can help you get the reviews you need to attract more customers.
There are a few things you should keep in mind when it comes to getting reviews. First of all, make sure that you are not only asking customers who had a positive experience with your business to leave a review. You want an accurate portrayal of how your business operates, including showing how you respond to a negative situation.
Secondly, be sure to respond to every review – both the positive and the negative. This shows prospective customers that their opinion of your business matters to you.
Finally, share your reviews. Tell the world what people have to say about you. Talk about fun interactions where you and a customer laughed or made a great impression on one another. Social media and your website can showcase these reviews so that other potential customers can see them.
The Different Types of Reviews
There are many different types of reviews, and each has its own value. Here are some of the most common types of reviews:
Google Reviews:

Google is the most popular search engine, so it's no surprise that its review platform is one of the most important.

Google reviews

appear in search results and on

Google Maps

, so they can be seen by potential customers before they even visit your website.

Yelp Reviews:

Yelp is a popular review site for local businesses. It's especially important for businesses that rely on foot traffic, such as restaurants, retail stores, and service providers. Yelp reviews can influence a potential customer's decision to visit your business.

Facebook Reviews:

Facebook is another powerful platform for reviews. Facebook reviews appear in your business' Page insights, so you can track how many people are reading them. Facebook also allows customers to leave star ratings, which can be helpful in boosting your business' overall rating.

TripAdvisor Reviews:

If your business relies on tourism or travel, TripAdvisor reviews are essential. TripAdvisor is one of the most popular travel websites, and its review section is highly trusted by travelers. A positive TripAdvisor review can convince someone to choose your hotel, restaurant, or tour company over others.

Amazon Reviews:

If you sell products on Amazon, then Amazon reviews are crucial to your success. Amazon is the largest online marketplace in the world, so reviews from its customers can have a major impact on your sales.

Trustpilot Reviews:

Trustpilot is an online review platform that allows customers to leave reviews about their experiences with companies they've purchased from or used services from. It's especially important if you sell products or services online.

BBB Reviews:

The Better Business Bureau (BBB) is a non-profit organization that evaluates businesses based on customer service, product quality, and other factors. The BBB also offers a platform for customers to leave reviews about their experiences with businesses. This can be an effective way to demonstrate your commitment to excellent customer service.
In conclusion, reviews can be an invaluable tool for businesses. They can help boost your visibility on search engines, attract new customers, and improve your overall reputation. By understanding the different types of reviews and how to use them effectively, you can make sure you're getting the most out of each review platform.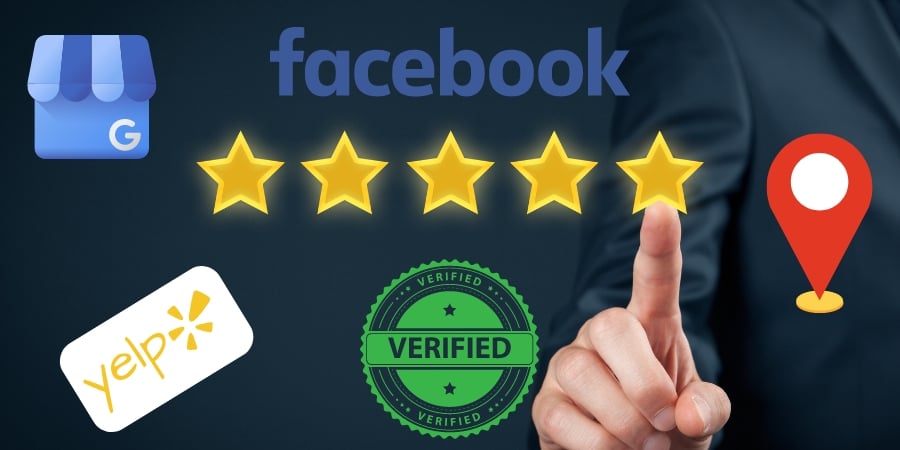 Why You Need More Than Just Five-Star Ratings
Everyone knows that online reviews are important. But what kind of reviews do you need to really stand out from the competition?
It's not enough to just have five-star ratings. You need a mix of positive and negative reviews to show that you're a well-rounded business. Potential customers will see through a fake review profile, so don't put up fake reviews – it could do far more harm than good.
What you should do is encourage your customers to leave reviews on popular review sites. A few five-star reviews will give you some credibility, but don't stop there. Make sure you also get some four- and three-star reviews as well. Then, make sure to respond to them and show what you are done and have done to rectify the situation.
Negative reviews can actually be helpful, too, as long as you respond to them professionally. This shows that you care about your customers and their experience with your business. It also gives you an opportunity to turn a bad situation into a positive one by showing how you handled the problem.
So don't worry if you don't have all five-star ratings. A mix of positive and negative reviews is actually better for your business than all perfect ratings. It shows that you're real and that you care about your customers.
How to Request More Reviews from Your Customers
If you're like most businesses, you can always use more customer reviews. Here are a few ideas on how to get more reviews from your customers:
Make it easy for them. Place links to your review sites on your website, in your email signature, and on any printed materials you have.

Send review emails. Send out regular emails letting your customers know where and how to leave reviews for you. Most emails put a link in them directly, so it is as easy as possible to leave a review.

Give them an incentive. Offer a discount or other prize for customers who leave a review.

Ask them directly. Send a postcard or ask a customer to leave a review while they are at your location.

Say thank you. Show your appreciation to customers who take the time to write a review, and they'll be more likely to do it again in the future.
The easier you make the process, the more reviews you are likely to get. Customers often like sharing their experiences, but they will not do it if it is going to take a significant amount of time.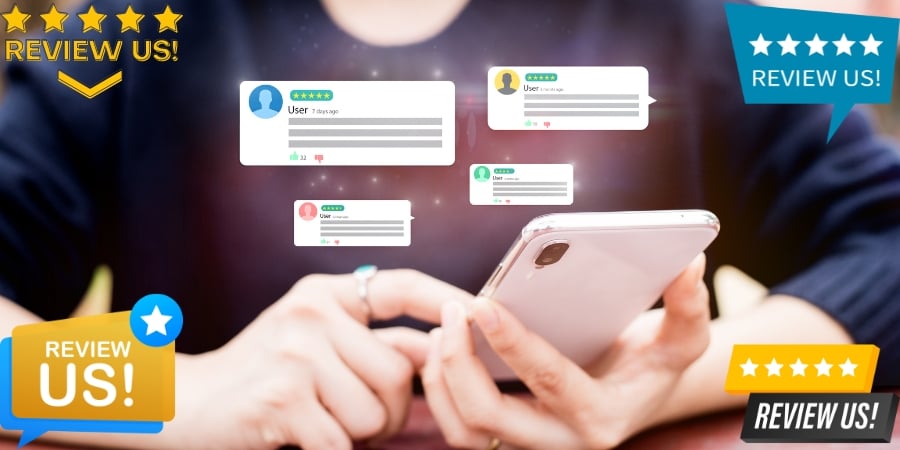 How BroadVision Marketing Can Help
BroadVision Marketing knows the ins and outs of online reviews and reputation management. We can help you to increase your positive reviews and suppress negative ones. We'll work with you to create a comprehensive review strategy that helps you get more reviews and ratings so your customers can tell your story for you.
When it comes to dealing with negative reviews, we can help you take the right steps to mitigate the damage and protect your business's reputation. We understand that no business is perfect, but we can help you put your best foot forward online.
BroadVision Marketing Can Help You Get the Right Kind of Reviews
The importance of the right kind of reviews for businesses cannot be overstated. Having the right kind and enough of them can make a big difference to your business's bottom line.
If you need help getting more quality reviews, contact BroadVision Marketing for help. Our team of marketing professionals has years of experience in helping businesses get the reviews they need and making sure they are effective in driving sales and customer loyalty. Start a conversation with us today to see what we can do for you!