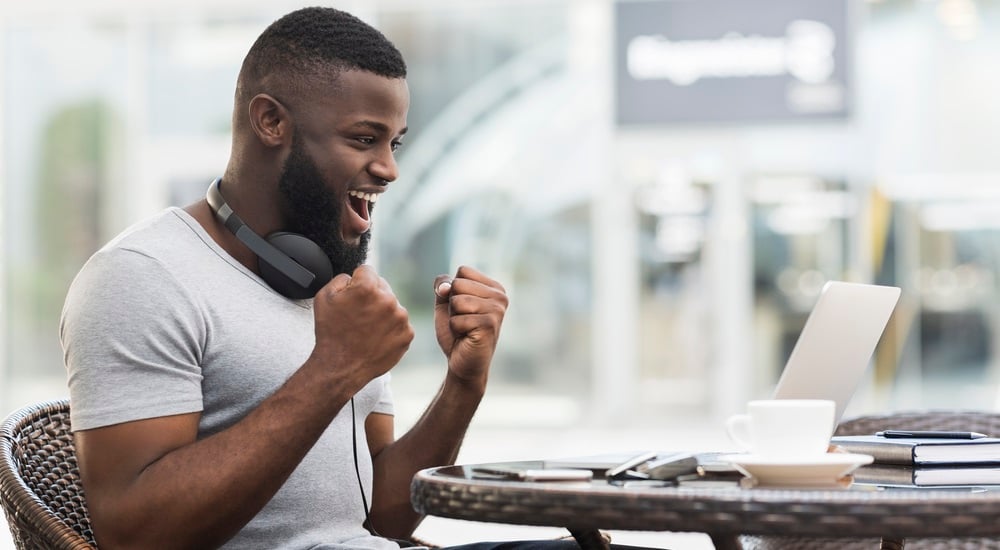 You're browsing the Internet and you click on a promising website link. But it's slow, or confusing, or cluttered and difficult to navigate. So, you leave.
We've all done it. And it's frustrating and even annoying for us. But it can be deadly to a business with a website that offers a poor user experience.
UX: What Is User Experience?
If you're a small business owner or you manage the marketing for the company you work for, you've likely seen or heard the phrase "user experience." And you have likely seen the common abbreviation "UX" that has come to represent that phrase.
When we use the term "UX" or speak of user experience in the digital marketing realm, we are talking about the experience of a visitor to a website.
As HubSpot has described it,
UX, or user experience, focuses on the end user's overall experience, including their perceptions, emotions, and responses to a company's product, system, or service. UX is defined by criteria including: ease of use, accessibility, and convenience.
When you consider that the average first-time visitor to any website rarely clicks through beyond the home page or whatever landing page they've come to, this is vitally critical.
In fact, according to the Contentsquare 2021 Digital Experience Benchmarks report, the average time on page across industries is 62 seconds.
What this means for a business hoping to attract potential customers or clients with their website is that they have, on average, a minute or less for their website to accomplish that.
And most fail.
Other studies are even less encouraging. Estimates of website visitor time spent on any given site range from 15 seconds to 45 or more. Regardless of the actual time, anything less than a minute is precious little time for a website to succeed in keeping a visitor long enough to make a purchase or contact the business.
As one tech writer put it,
The purpose of any site selling products and/or services is to attract customers and increase sales. This can only happen if the user experience of the site engages customers and persuades them to buy from a site. There is no doubt that the quality of the UX can make or break the purchase process and has a huge role to play in website success or for that matter, its failure.
Common UX Design Fails in Business Websites
There are literally dozens upon dozens of things that website builders can do or leave out or overlook that contribute to a poor user experience. Many of them are, for all practical purposes, relatively benign and sometimes a matter of taste and personal preference.
Others are statistically proven to diminish the user experience of any website.
Here are some of the top mistakes, or "fails", that plague far too many business websites:
1. Cluttered Webpages
No matter whether it's the home page or a product page, having an abundance of images, graphics, and text crammed together is visually off-putting. The result can be confusion and a tendency to simply click away from the page - or the website.
As one source explains, cluttered page design, "will cause users to experience cognitive overload. To make matters worse, their loading speeds will slow down. Both are going to tug at an already low level of patience and cause users to struggle. They will have a tougher time navigating through the clutter."
2. Placing Important Content "Below the Fold"
When we speak of webpages, the phrase "below the fold" refers to everything that is positioned in the lower half of a web page, which means it's not visible without scrolling down the page. The problem with this design fail is that not everyone bothers to - or even know they should - scroll down your page.
The absence of any user-valuable content or a CTA (call-to-action) above the fold can be a fatal mistake. You cannot assume that visitors to your site will be favorably compelled by dazzling imagery and vague 'brand' messaging to choose to stay on your site.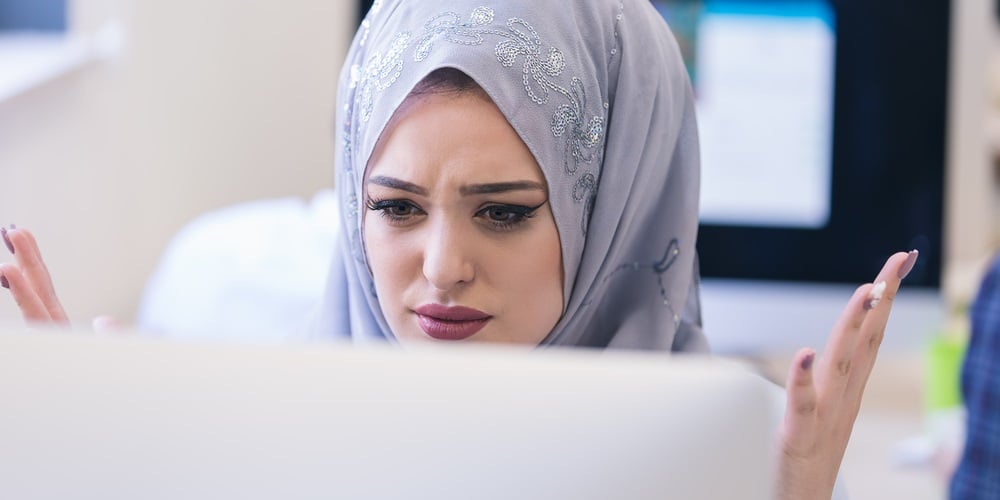 3. Font That is Difficult to Read
Really? That's an issue? Unfortunately, yes. And even more so with the majority of online searches and browsing taking place on mobile devices such as cellphones. A font and headline that may look artistic and willowy on a large, desktop monitor is likely to be illegible on a smart phone.
This is one of those fundamental areas of UX and website design where functionality always trumps artistic urges.
Or, as the Apple Human Interface Guidelines state,
"Above all, text must be legible. If users can't read the words in your app, it doesn't matter how beautiful the typography is."
4. Webpage and Website Speed
A website that's slow to load and slow to respond is statistically shown to lose visitors quickly. Of course, the servers your website is hosted on will influence how fast a page will load. However, it's not just servers that influence the speed of your pages: the web design and the size of images, graphics, and other content can drag upload time, as well.
It may not seem "fair" to those with especially slow, yet otherwise UX-friendly sites, but people expect everything to load quickly and move quickly.
UX and SEO
While user experience is not the only factor for search engine optimization and search ranking, it does matter quite a bit, especially to Google.
Here are some of the most important factors to consider for a website's user experience when it comes to SEO:
Mobile-friendliness
Page load time
Navigation
Interactivity
Stability of loading content
Content quality
In June of 2021, Google introduced a specific set of metrics through the page experience update called Core Web Vitals. While these are not new metrics for Google, they have been prioritized to quantify the user experience of a webpage.
As Backlinko reported,
Core Web Vitals are a set of specific factors that Google considers important in a webpage's overall user experience. Core Web Vitals are made up of three specific page speed and user interaction measurements: largest contentful paint, first input delay, and cumulative layout shift.

In short, Core Web Vitals are a subset of factors that will be part of Google's "page experience" score (basically, Google's way of sizing up your page's overall UX).
The bottom line?
Having a professional resource to guide you through the design of your company's website is a great way to ensure that "if you build it, they will come" and, when they do show up, that they will stay awhile.
Creating an Optimized Website User Experience
A successful digital marketing strategy is strongly linked to a successful user experience.
We know that an effective marketing strategy can be executed using digital marketing tactics to drive traffic to your website and create new prospects for your business. But a poorly designed website can negate much of the potential through a less-than-stellar user experience.
However, with the proper tactics in place and a website structured and designed to optimize your user's online experience, your brand can have effective and profitable digital marketing success.

But achieving these marketing objectives with a great digital marketing strategy takes time and know-how. And it doesn't happen with nothing more than a well-designed website.

The reality of digital marketing is that visitors will need to consume your content for a while before they contact you. Yet, without your online content such as blog articles compelling them to contact you, your goals may never be met.
And, without consistent, high-quality videos, blog articles, and other digital content being published at an optimum frequency, you may fall short of your goals.

The good news is that you don't have to do it all alone.
In fact, one of the best investments you can make with your marketing budget is to partner with a solid firm like BroadVision Marketing. Click this link to learn how to get more out of your blog posts, or call BroadVision Marketing at 707-799-1238.