Incorporating a customer relationship management (CRM) system into your sales' processes can give your business a number of advantages over your competitors while putting you in the good graces of your customers.
Customer relationship management systems can greatly increase the pleasure that your customers get from interactive with your brand; in other words, a CRM vastly improves your customer experiences and leads to higher rates of customer retention down the road.
In addition to a more personalized customer experience, incorporating a CRM into your business should serve up improved and automated marketing analytics and reporting processes as well as improved collaboration between your sales, customer service and marketing teams.
Rethinking CRM's Role In Your Business
In short, customer relationship management systems can put your sales, customer service and marketing teams all on the same page and render their respective jobs so much easier.
Cover the Details and Big Picture
A CRM's ability to automate certain processes, schedule appointments and calls to action at the right juncture in the sales journey, and provide reliable sales record keeping - while remaining open to the possibility of adding customer profiles and new contacts - promises to streamline the ways you interact with your customers.
Many people think that a customer relationship management platform can only handle analytics and marketing reports.
While that's one of the ways in which CRMs can aid your business, you can also shore up resources for your salespeople to be more effective in the field (i.e., among customers) by automating administrative tasks that previously impinged on their time and limited their sales' effectiveness.
Bring Everyone Into the Fold
Perhaps the chief overarching and most felt benefit of incorporating a CRM platform into your organization is that sales, customer service and marketing teams will now be on the same page and truly be speaking the same language to one another.
This actually does go a long way towards shoring up resources and ensuring that you're neither spreading yourself too thin nor neglecting a golden opportunity to fully coordinate your staff to get the best results. When everyone in your company has access to the same system and vital customer information, your business ultimately wins out!
Unhappily, one of the biggest potential strains on your resources is inter-departmental battles or sales and marketing departments that are delivering redundant work. A CRM allows you to bring everyone into the fold and efficiently field marshall all of your teams towards a common goal.
Lead Generation Meets Automated, Personalized Content
One of the truly revolutionary benefits to customer relationship management platforms is their ability to work hand-in-hand with automated email marketing campaigns and provide you constant access to both prospects and current customers.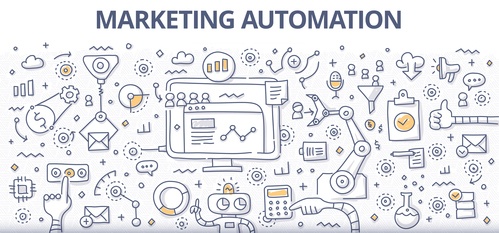 In other words, CRM platforms really serve up improved lead generation and lead nurturance. In fact, marketing automation has experienced the fastest growth of any CRM segment over the past half decade.
That, and the fact that using event-triggered marketing as part of your lead nurturance efforts to cross sell and upsell to your interested customers can significantly improve your conversions and revenue.
A customer relationship management system makes identifying changes in customers' behavior that much easier because you'll know more about your customers, their sales process, and particular marketing tactics that really get results when deployed at the right time.
CRM: Way More Than Contacts and Automation
The fact that a customer relationship management platform enhances your business' ability to both reach out to new customers and make more informed marketing decisions towards the customers that you already have means that with a CRM you cover more bases efficiently and cost effectively.