Dropped search rankings are a marketer's worst nightmare. Even worse are unexpected drops because you have no idea where to even begin. Thankfully, there are a couple of things you can do to pinpoint the cause of the drop, so keep on reading and find out how to not only identify the issue, but solve it.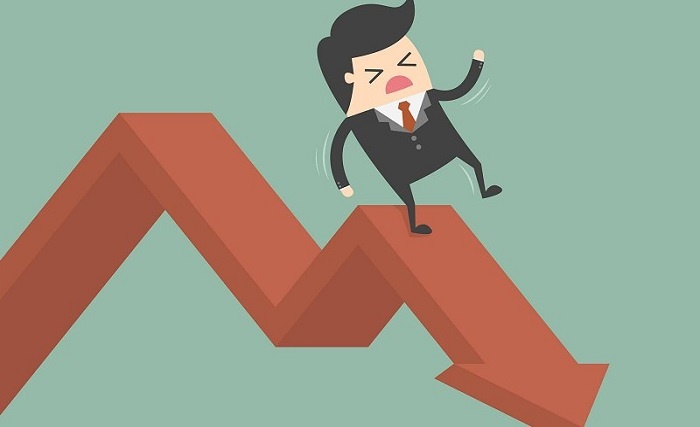 [This guest post was provided by Mathew Fritschle. He is a creative content writer for Aumcore, a digital marketing agency based in NYC.]
Ask anyone working with SEO what their worst nightmare is, and chances are very good that they'll say, "My worst nightmare? Easy, dropped search rankings. Actually, cross that, unexpected dropped rankings are even worse. I HATE THEM!"
The pain that comes with dropped rankings is due to the difficulty in achieving high rankings in the first place. Think about it, there are literally billions of websites out there, and most of them are competing for Google's and other search engines' much-coveted first page. Even worse, marketing trends are always changing and falling behind can lead to a drop.
Yes, not every single one of these is in your same industry, nor are all of them your competition, but unless you're in an extremely niche industry, you'll have a couple hundred competitors vying for the same top spots.
Adding to the pain is the 'unexpected' factor because you have no idea if the drop was due to an algorithmic change, a change to the page itself, link issues, etc. Don't worry though, we'll soon cover all of this and how to get your rankings back.


Why Did My Search Rankings Drop?
Before you start panicking, make sure that your rankings actually did drop. So, did they? If they did, it could be due to many factors that range as much as the colors of the rainbow.
Up first are algorithmic changes that Google and other search engines love to roll out. Narrowing down on Google, they're notorious for updates like Fred and Penguin 4.0 that leave marketers in a tizzy. On a side note, Google rolls out so many unexpected updates that Gary Illyes suggested we call all unnamed updates, "Fred," hence the most recent Fred update.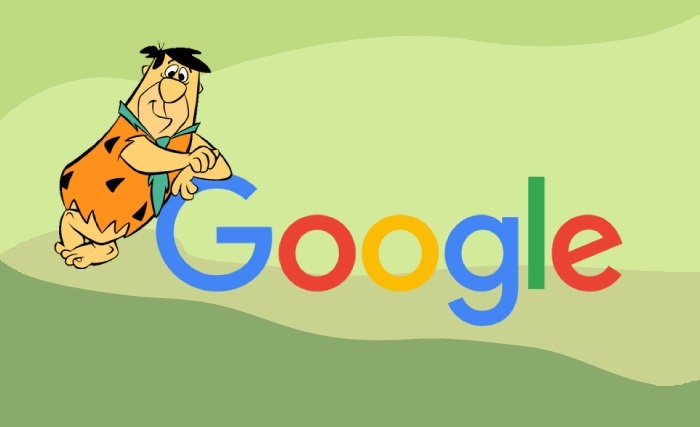 Anyway, Google has two types of penalties: algorithmic and manual. We just touched on algorithmic ones, and it'll help to expand by saying that the issue with a changing algorithm is that you may have previously been doing something that they are now penalizing. Penalties of the manual variety, on the other hand, are due to spammy or otherwise untrustworthy behavior that raises Google's red flags.
More on the manual side, dropped rankings can also be pinpointed to changes with the page itself, such as rebranding, relaunching the site, migrating from HTTP to HTTPS, and the like, because they may lead search engines to believe that that specific page is no longer as relevant to the target keyword(s) as before.
For instance, dropped redirects can happen during rebranding, which is unfortunate because they're vital for ranking maintenance. Alternatively, other on-page issues like URL changes lead to the creation of a whole new page (you do not want this), even if the content remains the same. Similarly, miscommunication between the development and marketing team can lead to problems if a change was made in the site's backend and nothing is done to account for it.
Our final problem-starter for today is a two-parter concerning links, namely new and lost links. New links, especially if a wave of them suddenly start pointing to a domain, can temporarily drop rankings because this is seen as suspect. This does depend on the website's trustworthiness and the authority of the linking domains, though. So you'll see more drops if the new links are coming from low-quality sites that have been penalized before. Concerning lost links, It's easy to see how these can lead to dropped search rankings, after all less backlinks means less authority.


Okay, So How Can I Fix It?
Second on our to-do list today will be covering how to recover from whatever penalty or action led to a drop in your rankings.
Analyze Past Work on the Website
Past work on your site can be anything from migrating from HTTP to HTTPS to a whole rebranding that includes a new site, new logo, new content, etc. As such, there are many things that could have gone wrong. To counter this, schedule regular site crawls to highlight any changes that could have led to dropped rankings.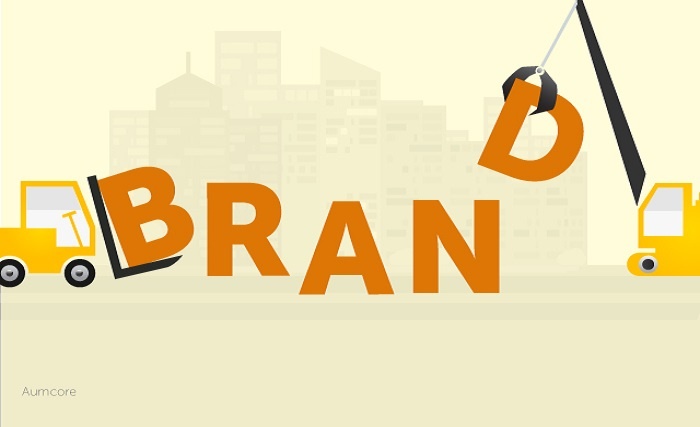 In terms of rebranding or launching a new site, 301 redirects will be your best friend. They'll ensure that you won't lose link juice and will keep you at the top. In a similar vein, if you launch a new site and redirect there, and then launch another new site, make sure to redirect again. A lot of people tend to forget the original site and link from the second one, leaving them with fewer links. And a final thing concerning rebranding and relaunching, do not remove targeted keywords from H1 or H2 tags!
Analyze Google Webmasters for Penalization Reports
If you look at Google Webmasters and find a penalty report, it could be due to the two reasons we covered earlier. The first, when they roll out an algorithmic update and your site violates one of their new rules, can be a tricky fix because you may not always know what caused the problem. For this, it's a good idea to look through posts by industry leaders like Search Engine Land and Moz to know the update's exact details. Once you have that, you'll have something to go on and something to fix. As a side note, a good idea is to take a look at Google's Webmaster Guidelines that has a general overview of what you should and should not be doing.
If your rankings drop wasn't due to an algorithmic change, then you'll likely receive a Manual Actions report that "lists instances where a human reviewer has determined that pages on your site are not compliant with Google's webmaster quality guidelines." This will likely happen if someone reports you or if your behavior is deemed spammy and you're employing black hat SEO tactics. If your site isn't removed completely (this can happen), it'll be demoted. You can sleep easier if this is the case, as the report will show you what you're doing wrong and how you can fix it.
Look for Link Problems
The two link problems we're covering today are new links and lost links. As such:
New Links
Unless the new links to your site fall into and remain in the suspect category, your rankings will go back to normal with time. If the opposite holds true, consider using a backlink tool like Majestic or Ahrefs to analyze new links. Neil Patel goes further and suggests a link audit that will analyze your current links and evaluate how good they are for your site. To this end, he also provides a step-by-step guide that will ensure a strong link profile.
Lost Links
The problem with lost links can be illustrated with the following example: imagine there are two sites, one with 500 links and another with 5,000. If both lose 100 links, the first site will have 20% fewer links and the second will be 2%. This translates to a smaller backlink profile marked by an increased dependency on other links, leading to lower site authority, triggering a drop in rankings.
To fix issues with lost links you first have to ask yourself if you can get them back. An instance in which they can't would be if the website was shut down, so in situations like these you just have to sit tight and get more links. When you can get them back, though, reach out to the site owner. Neil Patel again lends a hand here, and suggest the following template:
Hi [Name of site owner],
I hope you're doing well! You linked to my site a while back, and I want to thank you for that.
However, it looks like the link is actually gone. The link appeared in your [piece of content/page here], but it seems that it's not there anymore.
Here's the page on my site you linked to: [Link URL here]
If you could put the link back up, I'd really appreciate it. I'm a big fan of your site, and it'd be my pleasure to return the favor if I can.
Sincerely,
[Your name]
Thin Content = Bad Content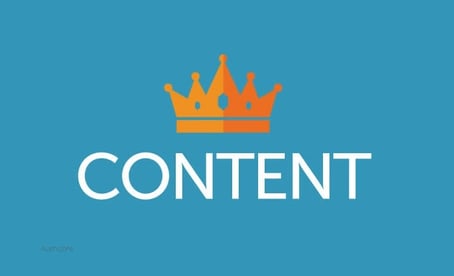 Google has always put the emphasis on the end-user. They want websites to provide an actual value for them, and will penalize anyone who is falling short. With this in mind, our discussion moves to thin content, or pages with content that have little to no value for users.
rSuch pages may have low-value content that serves no purpose other than benefiting a site owner. These pages are either monetized by heavy ad use or by increasing traffic through affiliated sites. You'll also find that they're keyword-heavy and provide very little original content. Content taken from another source is also deemed as thin content because it's essentially creating duplicate content on the web. If your drop is due to this, then your only recourse is to improve your content and start thinking about the end-user.
Conclusion
There are countless reasons that can account for dropped rankings, and some like a competitor doing better than you aren't even in your control (when this happens, your only option is to improve). Your best bet is to always follow Google's guidelines, stay away from black hat SEO, and embrace white hat SEO techniques.

This blog was written by Mathew Fritschle. He is a creative content writer for Aumcore, a digital marketing agency based in NYC. He first jumped into the scene with digital sales and has since migrated into the marketing sector. He's interested in the evolving world of media and specializes in SEO.