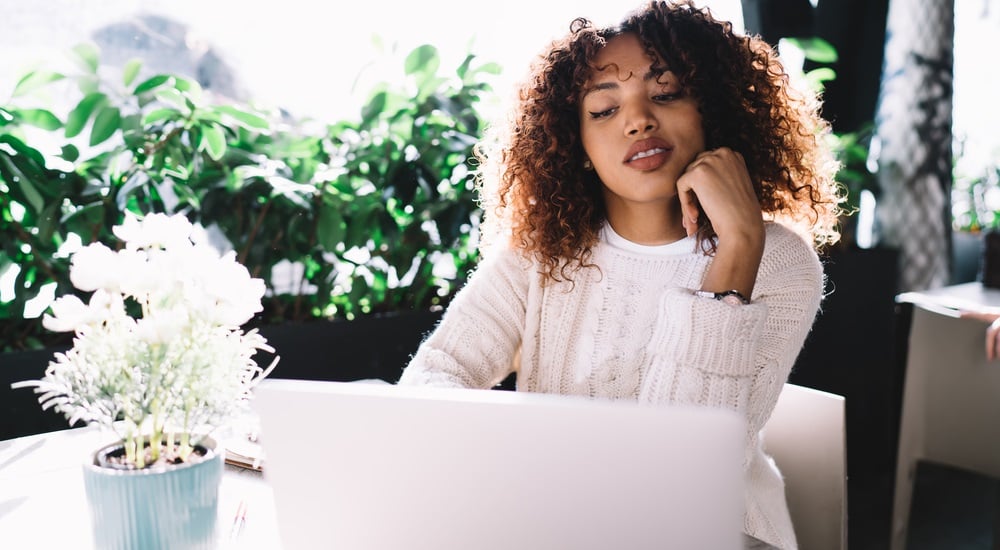 Updated Dec. 2023
Content marketing has been a powerful force in the realm of digital marketing for decades. And in 2023 it has shown to be more effective than ever before.
Digital marketing incorporates a wide variety of tactics and strategies, but content marketing is not only a mainstay strategy, it is core component of successful digital marketing practices.
Content Marketing: The Unobtrusive Powerhouse of Digital Marketing
A fair question to ask, especially if the nuances of online marketing terminology are not a part of your everyday world, is "What is content marketing?"
For a simple definition, we can turn to the folks at HubSpot,
"Content marketing is the process of planning, creating, distributing, sharing, and publishing content via channels such as social media, blogs, websites, podcasts, apps, press releases, print publications, and more. The goal is to reach your target audience and increase brand awareness, sales, engagement, and loyalty."
Common examples of content in the digital realm include blog articles, social media posts, video, infographics, and even podcasts.
So, a second question to ask that is quite relevant, is "How does content marketing differ from digital marketing?"
For an answer to this one we have tapped into the responses of several other experts in the field,
"Content marketing is a valuable and specific strategy for using content, while digital marketing is a broader, catch-all term for any type of online or Internet promotion,"
In addition, content marketing is almost always a long-term strategy, whereas many other digital marketing strategies are short-term.
Content Marketing Works: Here are 10 Good Reasons Why
Actually, there are several reasons why content marketing is an exceptionally effective strategy for marketing your business online. In fact, there are many small businesses that rely almost solely on their content marketing efforts to promote their companies.
And no wonder when you consider that, compared to outbound tactics such as paid advertising, content marketing costs 62 percent less on average, yet generates 3 times as many leads. Yes, 300 percent more leads.
Our friends at HubSpot, as well, and have come up with these staggering statistics for us:
90% of marketers

using content marketing plan to continue investing the same amount in the channel in 2022.

66%

of marketers expect their 2022 content marketing budget to increase more than their 2021 budget.

Over

60%

of marketers measure the success of their content marketing strategy through sales.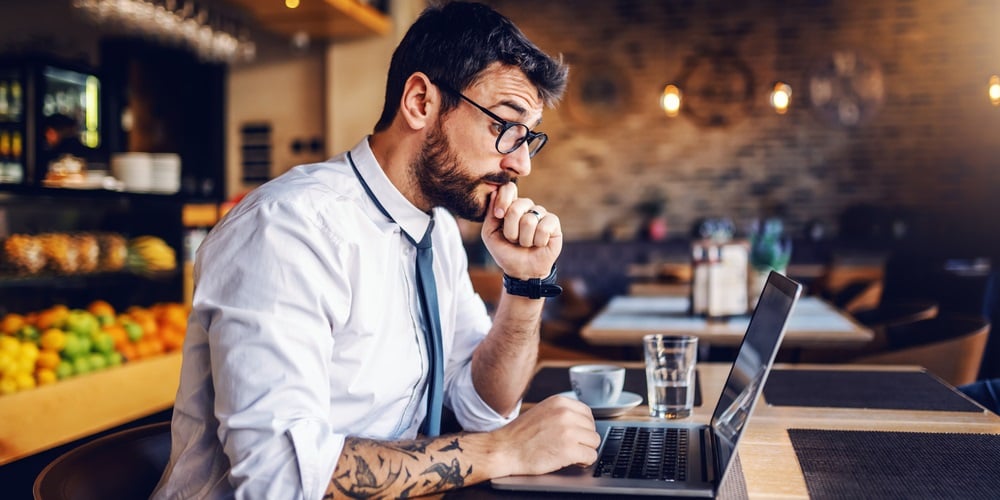 So, here are three top reasons whey content marketing works for businesses.
1. Google Likes Content
As the folks at MonsterInsights tell us,
"If you can create content that's unique, fresh, and helpful for users, then Google will rank it higher on its search engine page results (SERPs). Google pays special attention to your content quality. No matter how optimized your website is, if your content is not valuable, then you can't expect higher rankings."
2. Content Drives Lead Conversions
Research firm Aberdeen Group conducted a study and found that companies that put their primary focus on content marketing increased their website conversion rates by more than five times, while those who didn't create the right content saw only a meager conversion rate increase of 0.5%. In addition, more than 60 percent of all US consumers have purchased a product or service because they read a recommendation for it on a blog.
3. Content Increases Customer Engagement
An old maxim in marketing is that it always less costly to keep an existing customer than to acquire new ones. And one of the major benefits of content marketing is customer engagement.
As an article from Programming Insider points out,
"In a competitive business environment where customers have a wealth of choice, it can be difficult for marketers to stay ahead of their competitors. By creating useful and valuable content, businesses can stand out from the crowd and attract customers to their product or service.
In 2022, content marketing will be more important than ever for businesses looking to engage with their customers and generate leads. By creating high-quality content that is relevant to their target market, businesses can see a significant increase in customer engagement and leads."

So, how does that work exactly? According to research from HubSpot, businesses that blog see 85 percent more inbound links, traffic and social shares.
The bottom line here is that content marketing works and the benefits for any business, and especially for smaller enterprises with more limited marketing resources, are invaluable.
4. Content Improves Audience Retention
As the saying goes, content is king. And when it comes to content marketing, this couldn't be more true. By creating high-quality, engaging content, you can improve your audience's retention and keep them coming back for more. Here's a look at some of the ways that content can help improve audience retention:
It Keeps Things Fresh

- If you're constantly churning out new and fresh content, your audience will have a reason to keep coming back for more. No one wants to read the same old thing week after week, so keep things fresh and interesting to keep your readers engaged.

It Provides Value

- If your content is informative and provides value to your readers, they're much more likely to stick around and continue reading. No one wants to waste their time reading fluff pieces or articles that don't offer anything of value, so make sure your content is worth their while.

It's Shareable

- Good content is meant to be shared, and if yours is share-worthy, your audience will help promote it for you. When your content is shared by others, it not only helps improve your reach and exposure, but also helps build trust and credibility with potential new readers.

It Drives Engagement

- The more engaged your audience is with your content, the more likely they are to continue reading articles you have on your website. Giving them something to answer or respond with creates engagement, which also keeps them coming back for more.
5. Social Media Thrives on New Content
As a business owner, you're always looking for ways to reach more people and grow your customer base. Content marketing is the ideal way to do this, because it is a strategy that involves creating and sharing valuable content online to attract and engage customers. This can take many forms, such as blog posts, infographics, eBooks, videos, and more.
One of the main reasons content marketing works so well is that it gives you a way to connect with your audience on a regular basis. When you create new content, you're providing something of value that people can enjoy and learn from. This helps build trust and rapport with your audience, which can lead to more customers down the line.
Another reason content marketing is so effective is that it's shareable. When people find your content helpful or interesting, they're likely to share it with their friends and followers. This helps expand your reach even further and gets more people interested in your business.
If you're looking for a way to reach more customers and grow your business, create content that your social media channels want to share and talk about. It's an effective way to connect with your audience, build trust, and get more people interested in what you have to offer.
6. Building Up Trust with a Brand is Easier with Focused Content
If you're trying to build up trust with your brand, one of the best things you can do is focus your content. By creating content that's relevant and useful to your target audience, you can show that you're an authority in your industry and that you're worth listening to.
This helps you build relationships with potential customers and establish yourself as a trusted source of information. Plus, the more you can educate your audience, the more they will innately understand you know what you are talking about and trust your guidance.
Of course, it's not enough to simply produce great content - you also need to make sure it's easily accessible and easy to find. That's why a strong content marketing strategy is so important. By investing in SEO and social media marketing, you can ensure that your content will be seen by the people who need to see it most.
Building up trust with a brand takes time and effort, but it's well worth it in the long run. With focused content and a solid marketing strategy, you can turn casual readers into lifelong fans and evangelists.
7. Content Marketing Pushes SEO Efforts Further
SEO and content marketing are two of the most important digital marketing strategies for any business. Both are essential for driving traffic to a website and increasing visibility online. Content marketing provides a strategic approach for creating and distributing consistent, relevant, and valuable content to get and keep your audience — and, ultimately, to drive customers towards purchasing your services or products.
SEO, on the other hand, is the practice of optimizing a website to increase its rank in search engine results pages (SERPs). The relationship between SEO and content marketing is symbiotic: good content helps improve SEO rankings, and strong SEO rankings can help improve the visibility and reach of your content.
One of the key ranking factors for Google is CTR, or click-through-rate. Content that is compelling and relevant is more likely to be clicked on by users, which sends positive signals to Google that your site is relevant and useful.
Dwell time is the amount of time that a user spends on your website before returning to the SERPs. The longer someone spends on your site, the better it is for your SEO. This is because it indicates that they found your site informative and useful.
Creating quality content helps increase dwell time as users are more likely to stay on your site to read it. All these signals combine to tell search engines that people like your website and content, which pushes you up in search results for your keywords!
8. Industries Recognize Authorities in Their Niche Through Their Content
Content marketing is an incredibly effective way to connect with potential customers and build relationships with those in your industry. When you produce high-quality, informative content, people will begin to see you as an authority figure in your niche. This can lead to increased traffic to your website and more opportunities for business.
Fantastic and informative content allows you to establish yourself as an expert in your field. When you publish helpful articles or blog posts, people will start to see you as a reliable source of information. This can help you attract more visitors to your website and build trust with your current audience and your potential customers.
Content that talks about the current and future trends within your industry helps you build relationships with other businesses also in your industry. By providing valuable content, you can develop partnerships with other companies and promote each other's products or services.
It also sets the tone for you to be considered a thought leader within the industry, steering the direction your niche takes. This can be a great way to generate leads and grow your business.
9. New Content Boosts Customer Loyalty
When it comes to customer loyalty, content makes all the difference. That's because new content boosts customer loyalty by:
Keeping your brand top of mind:

When customers see your brand regularly through fresh content, they're more likely to think of you when they need your product or service. By providing valuable, consistent content, you can stay top of mind and build a loyal following.

Showcasing your expertise:

As a business, you want to be seen as an expert in your industry. Content marketing allows you to share your knowledge and show your audience that you're an authority on your subject. This establishes trust and builds loyalty among your readers.

Engaging your customers:

Content marketing isn't a one-way street – it should be a two-way conversation between you and your customers. When you encourage comments and feedback on your blog or social media posts, you create an opportunity for engagement that can boost loyalty. By responding to comments and engaging in discussions, you show that you care about your customers and their experience with your brand.

Building relationships:

At the end of the day, customer loyalty is all about relationships. Content marketing helps you build relationships with your audience by providing a platform for two-way communication. As you get to know your readers better, they'll be more likely to stay loyal to your brand.
10. Content Marketing is Less Expensive and Longer Lasting Than PPC
Another great benefit of content marketing is that it is less expensive than other forms of marketing such as pay-per-click (PPC) advertising. This is because content marketing requires a lower upfront investment and can be used to generate leads over an extended period of time.
For example, a blog post can continue to generate traffic and leads long after it has been published. This means that you can get more bang for your buck with content marketing.
Another advantage of content marketing is that it has a longer shelf life than most other marketing strategies.
Overall, content marketing is an effective way to reach your target audience without breaking the bank. If you are looking for a cost-effective and long-lasting marketing solution, then consider using content marketing for your business.
Let Us Be Content Marketing Strategy Partners
It needs to be said that content marketing needs to be implemented with an effective strategy to succeed in growing your business, capturing new customers, and keeping them. And, while the power of content marketing has been demonstrated year after year, achieving your marketing objectives takes time.
Simply put, content marketing success won't come about as a result of some random blog posts, video, or other content that gets published inconsistently or infrequently. This is because your audience typically will have to consume your content for a period of time before they'll contact you.
Which is why consistent, quality content is necessary to compel your prospects to do so.
But without a solid content marketing strategy in play, along with effective SEO and great content, your digital marketing goals may never be met. And that can be quite a bit to ask of a business owner or overworked marketing manager.
However, the good news is that you don't have to figure it all out alone.
In fact, one of the best investments you can make with your marketing budget is to partner with an experienced digital marketing firm like BroadVision Marketing.
Click the link below to learn more about our digital marketing services so you can make an informed decision, or call BroadVision Marketing at 707-799-1238.