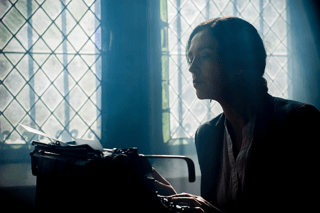 Content Marketing is usually incorporated in Digital Marketing because it is still the surefire way to get noticed by search engines (like Google) and get a good ranking. More than that, the right content will also help the business find its target market because it is basically the backbone of communication and customer engagement.
Will content marketing cost entrepreneurs a lot? Before the Internet, it does. Back then, when companies need to exert content marketing efforts, the only way to do this is by publishing press releases in traditional media publications such as newspapers and magazines.
PRs could be printed for free (if you already have friends from the media), but even then, companies still need to organize a press conference and invite prominent people to create a buzz. That alone still entails a lot of money.
With the Internet however, content marketing can be done with only minimal costs. Publishing is almost always free, except when you want to be featured in another site that gains a lot of traffic. Even so, there's also no need to organize press conferences to make a stir, companies only need a creative writer and a really good camera to take pictures with. If you are curious which content marketing strategies work that would not also cost as much, below are some of the following:
Blogging
This is the most common strategy because website owners can simply put this up in their page or even get a free platform to be used in. Blog posts is also one way to ensure that your website is doing well in searches and rankings because the keywords that are relevant to your site could be incorporated there. It also amplifies your expertise or authority in any given niche - since it is considered information that is straight from the source.
Guest Posting
Let's face it, your blog cannot reach more target customers if you just pour and concentrate all your writing there. This is why you need to publish as a guest poster in a different blog or website that is not just popular, but also close or related to the industry that you are in. This way, your brand gets exposed to a new group of people that comes across or frequently visits that website.
Get a Freelancer
If you really want to cut on content marketing costs, you can always publish your posts by yourself. However, as the boss, it is impossible for you to set aside time and micro manage this aspect in your business, and this is why a freelance writer and designer could come in handy.
Although you may need to shell out a few extra bucks each month, the results are rewarding anyway. You get to have a dedicated staff to create content, track its progress and come up with a more comprehensive content marketing strategy for your brand to be able to connect to customers better.
Incorporate Your Blogs to Social Media
Blogs could be long and winding, and it is not that appealing to most people. So where do you go to expand your reach? Social Media, of course. In Social Media, you can break down chunks of your blog content that contains pertinent information and present it in a more digestible way to the public. This could create more interest and can bring in more potential customers and leads to your site.
Diversify Your Media
Content is not just about blocks of texts, paragraphs and winding articles, it also includes graphics (infographics and even memes), slideshows, videos and other types of visual presentations. Remember that many people are not inclined to read that much online, so your content marketing strategy should always include forms that are entertaining and catchy for every type of audience.
Your content marketing efforts can be started with just you and a small, virtual team that is dedicated to take your brand to the next level. It does not have to be allotted with an insanely high budget, all that is mainly needed is a high sense of creativity and inspiration to start creating unique content for the brand.
Author Bio:

Gemma Reeves is a seasoned writer who enjoys creating helpful articles and interesting stories. She has worked with several clients across different industries such as advertising, online marketing, technology, healthcare, family matters, and more. She is also an aspiring entrepreneur who is engaged in assisting other aspiring entrepreneurs in finding the best office space for their business.
Check out her company here: FindMyWorkspace