Everyone marketing online seems to have landing pages and it's a proven tactic for online marketing strategies. But how can you compete and still get conversions?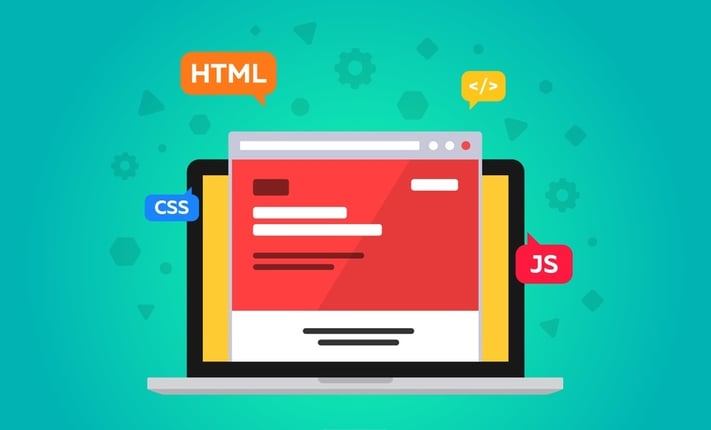 There is a rising tide of online "noise" and marketing clutter that every business has to confront and break through in order to be seen and heard.
While this does not take away from the effectiveness of inbound marketing as a strategy - in fact, it underscores it - it does put the onus on landing page designers to find ways to optimize user experience.
What Makes for a Great Landing Page?
Your landing page should be focused on a particular target audience, which means you have to be able to get their attention, keep them engaged and succeed in making them into clients.
That's the ideal scenario, anyway.
The fact is that the marketing "noise" is increasing and your prospects are being overwhelmed with offers, lures, and distractions. If you are using landing pages to introduce your prospects to your product, service or company, is the introduction to your company, it has to perform on a level that will compete effectively and improve your conversion rates.
Here are seven tips for designing and building a great landing page:
Have Minimal Sign Up Form
It's really hard to know how many landing pages never get seen because prospects balk at filling out the sign-up form.
People are not inclined to give out their personal details and most do not want to take time filling out numerous fields. Make sure that you only ask for what's needed to follow up with a subscriber. Even though some marketers and business owners tend to give little attention to this step, it is actually a critical opportunity to engender positive perceptions and trust by providing a quick and simple sign up process.
The alternative is to risk missing out on potential visitors to your landing page.
Keep it Simple
Your landing page should be clear, uncluttered and easy to navigate. Keeping your text, visuals and design elements to a minimum will help prevent confusion for your page visitors.
In addition, an engaging and simple design will generate a greater response which means a higher click-through-rate for you page. And that's really all it's for, right?
Depending on whose numbers you rely on, the average visitor isn't likely to focus on a landing page for much more than 5-10 seconds unless they are quickly engaged and easily lead to the desired "next step." Consequently, the primary challenge for a landing page to grab a visitor's attention long enough to achieve your main goal of turning visitors into customers.
Easy to Read Text
You cannot overthink the written content when creating a landing page. Visual is critical, but the words are what inform, direct, and drive your visitor. Overly wordy or complex language can repel a visitor causing them leave before taking action.
All of us have been to landing pages on other sites to download an eBook or, perhaps, to subscribe to a newsletter. When writing your landing page text, think like a user. Write it out, test it on yourself and others, and be merciless in your editing. It's always easier to add words than to remove them. Aim for engagement and clarity.
If your concept can't be understood by a ten-year old then you need to craft it some more!
Have a Compelling Call-to-Action (CTA)
While simplicity and clarity are absolutely essential, a weak or passive call-to-action will undermine all you previous efforts. And never, ever publish a landing page without a CTA! What you say and how you say it is critical. Experimentation is a great thing and coming up with three or four variations on your CTA can help you test results to improve and refine your call-to-action.
Are you going to use another form, or simply provide a button, if that is applicable? Do you want them to call?
Make it obvious, easy, and appealing. If you are crafting a sales page you might repeat your offer/CTA a few times in slightly different ways to increase both the opportunities and likelihood of a sale. And above all else, avoid being boring!
Use Relevant Visuals
Images and graphics will significantly enhance the appeal of your landing page, but only if they are relevant and fit within your overall design. Avoid slapping lots of images for the sake of "eye appeal" and stay away from irrelevant, but cute images of kittens or small children – unless your offering has something to do with kittens or children.
Simplicity is still the key, but note that engaging visual content can increase your conversion rate when it is relevant, engaging, and judiciously placed within the headlines and text.
Video offers and entirely different approach by providing a means to quickly and clearly explain your product, service or offer in a format that is proven to be captivating and impactful.
Optimize for Mobile Devices
Today it is imperative your website is mobile friendly. Mobile optimization is an absolute priority for every landing page. One statistic has shown that 48% of users who come to a landing page that is not optimized will perceive this as a lack of concern or interest from the business.
And, according to Google, 4 out of 5 visitors to a site will leave if it's not mobile friendly.
Mobile devices are inexorably on the rise. Among those questioned, 83% expect to have a seamless experience across all devices. As more users access landing pages with their mobile phones, they should indeed access the same browsing experience on any device.
Because Google is serious about its mobile updates landing page optimization is becoming more important, which is all the more reason to design simple, clear and uncluttered pages. If you're not sure whether your landing page is passing the test of mobile optimization, you can get help you with this tool.
Eliminate On-page Navigation
While this may seem a bit counterintuitive, the truth is that you do not need to include a navigation bar on your landing page. This is especially true if your goal is to turn the visitor into a client.
According to a study by HubSpot it has been tested and shown that the presence of a navigation bar negatively affects the conversion rate. While this approach may not be preferable for every type of landing page, in most cases it has been shown to significantly improve conversions.
HubSpot notes in their blog post:
If you're still not convinced, other companies have also tested removing their navigation -- and saw some pretty great results:
Yuppiechefsaw a 100% increase in conversion rates (from 3% to 6%).
Career Point Collegeremoved the top navigation and modified its form layout, which increased the conversion rate 336%.
SparkPage's conversion rate jumped from 9.2% to 17.6%over the month they ran a test removing their top navigation
The bottom line here is that you don't want to make a visitor's experience more complex with the use of an additional menu, or risk having the click away without taking the desired action.
Getting Help With Landing Pages and Inbound Marketing
If you need help with your company's online marketing efforts, it is good to have the insights of a third-party, a marketing professional, to assess and assist with your strategy.
BroadVision Marketing offers helpful information on how to use LinkedIn. You can get free advice during your Free Complimentary Inbound Marketing Session which will help you learn more about LinkedIn and its place in Inbound Marketing. You can also call BroadVision Marketing at 707-799-1238.
Still not sure if Inbound Marketing can work for you? Click on the button below and download our free Inbound Marketing data charts. The proof is in the numbers!