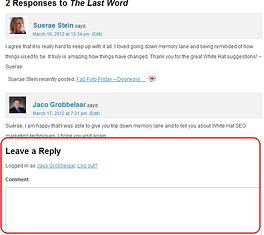 Social media has come to mean an array of activities from your website to Facebook, Twitter, LinkedIn and beyond. But the foundation of all social media is your website and your blog.
With the infinitely vast ways your website can stand out which you can do yourself or spend anywhere from a small amount of money to the big bucks, there is no excuse to not to have the best website you can afford. WordPress is the going concern for the bottom layer of the site. On top of a basic WordPress foundation, you can add different skins that will change the look without changing the computer language at the foundation.
Furthermore, when the foundation gets a makeover, you can safely download the new version without losing what is on the skin above. This way you can keep up with the latest and greatest improvements.
If you have not had a website makeover in several years than you are probably on the backside of the wave as far as competition is concerned. Is your blog announced in little letters? Or worse, is your blog on a separate website all together? Can people see your blog art work? I can tell you that the artwork makes a big difference in whether a blog post is read of not. You know you need a great headline, but do you have somewhere for people to make comments at the end?
I have learned that search engines really like it when your website, meaning your blog on your website, receives comments. This is one way that the engines know that people are spending time on your site and reading your blog. This means that you are a going concern and the machines will move you up in the search engine ranking. The only thing they like even more is when people come back repeatedly and comment.
Let's review this. You need a current website with your blog attached and a way for people to make comments for you to show that your business is active. The way the search engines know this is not by going to your brick and mortar establishment, but by watching what is happening on your website. The usual things that happen on a website are visitors will look at your blog and perhaps leave comments. If they like what they read, they will spend more time looking at other aspects of your blog. They might even become clients and customers.
The bottom line is that you want to keep your website and blog up-to-date and active to get more customers. Have you been keeping your website and blog current? Is there something more you could do?
aco Grobbelaar is the owner of BroadVision Marketing. BroadVision Marketing works with business owners to put in place inbound and outbound marketing strategies that consistently secure new clients. The BroadVision Marketing Training Center is located in Petaluma, CA and primarily serves companies in the San Francisco Bay area.

Jaco can be reached at jaco@broadvisionmarketing.com or 707.766.9778 or connect with Jaco on Facebook - www.facebook.com/broadvisionmarketing - and LinkedIn - www.linkedin.com/in/JacoGrobbelaar.
Related articles