[caption id="" align="alignright" width="300" caption="Being Social"]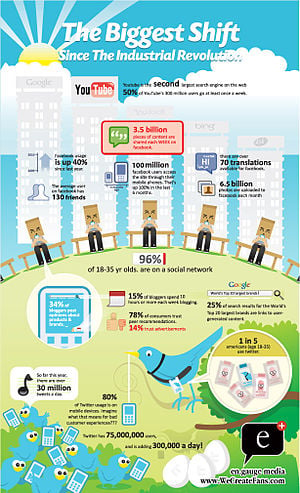 [/caption]
Do you see yourself as Mr. or Ms. Business Blogger, along the same lines as the "Cherry Ames, Companion Nurse" stories by Helen Wells? Writing a business blog is a good step in the right direction, but if no one reads your blog, you have just wasted a lot of time.
How do you get that great article you wrote out there? Blogging and social networking are both parts of the same strategy. You have to go out and promote your blog by being social. There are many different ways you can use to get your word out. We are just going to look at four.


Twitter is a quick way to let people know that you are in business and that you have a live website, as opposed to one that is static where nothing new is ever going on. You can tweet about your new post in such a way that people will be interested in reading about it. Remember that no one wants to be sold on social network. They do want to learn things and be entertained. If you are offering information, make that obvious in your tweet. Oh yes, it's a good idea to put out around 10 tweets on various subjects a day and then spend some time actually on Twitter to show that you are a real person.




Next is to have your blog information show up on your Facebook Fan Page, LinkedIn, Google+ and other platforms. You need to spend some time live on these sites as well. A good rule of thumb is to publish on Facebook two or more times a day to keep it fresh. You also need to spend time asking and answering questions on LinkedIn to help people realize you know what you are talking about.




Here's a news flash: social media isn't about your followers. It's about their followers. Just ask Starbucks. When it comes to your blog site, you want to make it easy for people to "like" your blog and your Facebook page, tweet about what they just read and perhaps use Google+ and their Stumbleupon sites as well. Some sites are so social media friendly that they will write the tweet for the reader and return them to the blog site after the process is over.




The last insider fact is that while social networks are instant, they are also eternal as well. Using them is a super way to push out your message in real time, but you need to make sure that this message is something you want to be coupled with your brand forever. If you have a question, don't post it.


Here are the four insider facts for bringing your business blog into the social atmosphere. How have your experiences been in this area?
Jaco Grobbelaar, owner of BroadVision Marketing, helps business owners and business professionals put marketing strategies in place that consistently secure new clients. He can be reached at jaco@broadvisionmarketing.com or 707.799.1238. You can "Like" him at www.facebook.com/broadvisionmarketing or connect with him on www.linkedin.com/in/JacoGrobbelaar.
Related articles