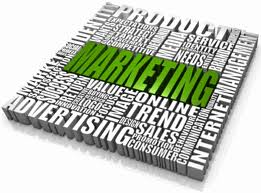 Some Important Questions and Answers about Marketing Agencies: If you are like many business owners - trying to grow your business while attending to business - you might have discovered that you need help. Here are some starter questions and answers about marketing agencies that might help you understand their potential help for you.
Q. What is the purpose of a marketing agency? The primary purpose of a marketing agency is to help business owners and organizations to consistently attract more clients. Yes, you are right when you say but what about the agency, isn't its primary purpose to make money? However, when an agency is successful in helping its clients to attract all the business it needs, the agency will make money. In other words, from my perspective, when an agency helps its clients to be successful it will be successful itself.
The follow question is: How do you do that? At BroadVision Marketing we do that by helping our clients to implement marketing strategies that secures a continuous flow of new prospects. But remember, a marketing agency can only do that after it has secured its own clients to work with!
Q. Is the job of the marketing agency to convert the potential customers into clients for the businesses they help?
No, it's not; although there are many things that the agency can do and suggest to you in the process. It is up to you, the business owner, organizational leader or sales person to convert prospects into actual clients.
If your business is a shoe store that sells shoes for a million dollars a pair, it is going to be hard for you to sell many pairs of shoes, if any…. The marketing agency can make the shoes appear enticing, can encourage people to go to the store, but it can't make a person buy a pair of million dollar shoes.
The agency might suggest that you stock some less expensive shoes, get the message out about your new shoes and suggest more than one sales person since there will be more potential clients coming in looking at the selection. But again the marketing agency cannot make the potential clients buy the new shoes. A marketing agency create the visitors and leads, you convert those visitors, leads, or prospects into customers.
Q. Just what does the marketing agency promise a client?
We should immediately differentiate between visitors/leads/prospects and clients/customers.
More actual clients/customers? No, that is not the domain of the marketing agency. If you own a real estate company selling very expensive houses in a poor section of town, there is almost no amount of marketing that is going to get this business many more actual clients.
However, the marketing agency might be able to move a few potential clients closer to the business. Perhaps the area could become redeveloped if there is enough interest. The agency might be the ones to suggest ways to you to interest people in some do-it-yourself and flip-it projects. But again, the ultimate sales have to be done by you.
A marketing agency works with its clients to determine, develops, implement, and manage the best marketing strategies to consistently attract more visitors, leads, and prospects.
Q. What can a marketing agency do for its clients?
Increase visitors, leads and prospects. Again, you can say but what about my brand, visibility and positioning in the market. I agree. However, if there is one fact that I've learned over the last twenty years of marketing, most clients contract with marketing agencies to increase their visitors, leads and prospects. They are eager to grow their businesses and they have specific goals they want to achieve. While a good agency won't make promises it can't keep, the activities it can do to move potential clients towards your door are almost unlimited, if you have the budget….
These activities could include online or offline marketing techniques, inbound or outbound marketing strategies, social media tactics, creating content, and so much more. At the end of the day, it's all about the mighty ROI. All good clients will eventually ask: What is our Return on this investment. Therefore, whatever marketing technique, tactic or strategy you implement; it has to add value for the client.
Q. Why would a business owner need a marketing agency?
A marketing agency is a "must have" for many businesses these days. You are working hard growing your business. There isn't enough time to write blog articles, keep up with Facebook posts, see that the site is placing well on the search engine response pages, communicate on LinkedIn, buy ads on TV, billboards and in magazines, send out postcards, tweet and reply to tweets, attend functions to let the community know that the company exists, and on and on. And perhaps you are not even sure how to do many of these things.
Back home there is a little downtown deli with great cheesecakes and absolutely the best home-made lasagna. They have a static website, occasional ads in local weeklies, an attractive brochure, nice business cards, and occasional posts to Facebook. The business owner admits she wants more customers, but she doesn't have the budget to afford the services of a marketing agency. However, this did not stop her from asking for advice till she can afford it. For now, she's focused on growing her mailing list while implementing a very inexpensive email marketing strategy. Once the deli has more clients and a bigger budget, there will be more comprehensive marketing strategies that can be implemented to take the deli to the next level.
The current economic situation forces many business owners to put in countless extra hours to stay in the race. The support, experience, advice, and extra hands of a marketing agency can make all the difference. When selecting your marketing agency make sure they can answer this simple question: How do you intend to help me win in this business?
For more information: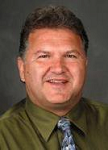 Jaco Grobbelaar is the owner of BroadVision Marketing. BroadVision Marketing works with business owners to put in place inbound and outbound marketing strategies that consistently secure new clients. The BroadVision Marketing Training Center is located in Petaluma, CA and primarily serves companies in the San Francisco Bay area.
Jaco can be reached at jaco@broadvisionmarketing.com or 707.766.9778 or connect with Jaco on Facebook - www.facebook.com/broadvisionmarketing - and LinkedIn - www.linkedin.com/in/JacoGrobbelaar.