This video from James Wedmore shares internet marketing tips on how to use YouTube video for your online marketing. In this video James share with us advice on how to quickly incorporate video into your existing marketing efforts. As he mentions it is important to know that video combines auditory, visual and kinesthetic—emotion— learning to create the most engaging form of online communication today.
The following is a transcription of James' video:
"Let's break it down and show you how to integrate video into your existing marketing effort, everything you are already doing to maximize your results online. Effective internet marketing is achieved once you master these two elements: traffic and conversion.
You need real targeted and qualified traffic to your website, blog or online offer. That's the first step. Once this traffic hits your website you need conversions. You need your website visitors to take some sort of action with you. Conversions can be getting them to subscribe to your newsletter, opt-in for your free report, call you on the phone or even buy from you.
Video does both. As the 3rd largest website in the world, YouTube is a powerful community that receives over 3 billion daily views. People are looking for the answers to their questions directly on Google and YouTube; and when they stumble across your videos, you get to direct your prospects straight to your website.
Creating a YouTube channel with weekly videos will not only build your brand and increase your exposure it will also increase your traffic immensely. In fact you will experience some of the most qualified leads and customers straight from YouTube.
But let's not stop there—Here are some more intent tips for marketing. Video can also be used on the conversion side of things. You can create a two-minute video on your squeeze page, telling people how to opt-in and why.
Introduce yourself to build credibility.
Tell them what you have for them, be it a free report, eBook or free video.
Then tell them why they need it and what it will do for them. Focus on the outcome and make it benefit-driven.
After that, tell them how they can get it right now. That's your call-to-action. Tell them what to do right now, whether it's to submit their name and email, click the link below. . . you get the idea.
This simple outline can be conveyed in video in less than 1 minute's time. Easy, right?
If you want to grow your list, add video to your squeeze pages.
What about your sales pages? If you are currently using that old long copy sales order style to sell your products, services or software online, it's time to swap them out for the video sales letter. Across the board, these simple little PowerPoint videos are crushing the long copy sales letter pages and increasing conversions by 200% or more. The video sales letter walks your prospect through the ideal sales presentation without the option to fast forward or skip the presentation you have for them. When your pitch comes, your visitors are primed, pumped and ready to take action with you. Bottom line--a video sales letter is a must-have if you are looking to increase sales with little effort. This is some effective marketing on the internet.
Want another powerful internet marketing tip for video? How about transforming your product and training to video? Simply creating a video membership or video training course can drastically change perceived value for your product. Plus you also get to turn each video into a transcript and an audio for even more content on your site. Most people don't want an eBook and are not willing to pay very much for an eBook. Video allows you to charge more money and people get to learn through audio and video as well. So you get more customers taking action, which means more case studies and testimonials for you. This is extremely powerful
To recap, we have been able to create effective internet marketing in 3 areas with video: traffic, conversion and even product creation. There are other ways to use video for online marketing, but I suggest you start there, get your feet wet and build up that confidence with using video. The best part is that your video, including this one, doesn't even have to include you in the video at all. You don't have to be on camera. I charge you to go out, overcome any fears and hesitations you may have about video and start using it now. Take action now!"
About James Wedmore: James is the founder of Video Traffic Academy. James shows others how to use the tools and skills they already possess to harness the power of video to grow their business. Follow this link to learn from the Video Traffic Academy:
. http://www.videotrafficacademy.org/yt/vta.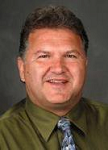 This information brought to you by Jaco Grobbelaar, owner of BroadVision Marketing. BroadVision Marketing works with business owners to put in place inbound and outbound marketing strategies that consistently secure new clients. The BroadVision Marketing Training Center is located in Petaluma, CA and primarily serves companies in the San Francisco Bay area.
Jaco can be reached at jaco@broadvisionmarketing.com or 707.766.9778 or connect with Jaco on Facebook - www.facebook.com/broadvisionmarketing - and LinkedIn - www.linkedin.com/in/JacoGrobbelaar.He can also be found at Jaco+.