What Kinds of Affordable Internet Marketing Ideas Could You Use?

A business website is an effective tool for you to reach potential customers. But it is not likely to serve its purpose if you only have a minimal web presence. Remember that your competitors most probably have their own websites, too; and unless you are visible to your target audience, you will barely make a sale online. Affordable internet marketing makes it possible to showcase your products or services, and lets your visitors spread the word to their friends in the online community. Below is a list of recommended strategies to get affordable internet marketing working for your business.
Blog Post. Internet users are always on the lookout for content that they find useful. But you cannot just post any article or let the article revolve around your business. You need to know about your target audience, the websites they visit most, keywords they search for, and the types of content they are most interested in. This information is what you will base your blog posts on. Affordable internet marketing makes use of relevant demographics to determine what you write. You may also want to make it interactive by adding a comment section and a call-to-action that will give your audience a way to voice their opinions and interact with other followers.
Facebook Fan Page. Another affordable internet marketing tool is to create a business Facebook account to connect with your customers in a more personal level. This can help you earn their loyalty and influence them to do business with you in the future. Affordable internet marketing allows you to integrate Facebook into your blog so that visitors can like or share your posts with their friends in the online community. Through Facebook the word about your blog spreads without you actually doing anything.
Events and coupons. Set up an event and invite your customers through your blog posts. It can be a product exhibit, inventory sale, or anything that can pull customers in. You can also send your customers promotional emails to let them know about a product or service you have launched recently. You can give freebies or discount coupons to better convince your customers to make a purchase. This has been one of the oldest methods of affordable internet marketing, and up to this date, still proves to be a great influence on shoppers.
Brand news and press release. Post an article that features one of your producst or services occasionally. Include detailed answers to all possible questions your customers might have about your offers. Again, it will help to insert a Facebook badge in a press release post to encourage your visitors to get their friends to join in the fun. Affordable internet marketing will not immediately boost your revenues, but it can help you expand your customer database over time.
Conclusion
Affordable internet marketing makes it possible to pull in your target viewers and convert them into customers. However, affordable internet marketing could mean a great deal of marketing work taking your time away from your business. It may be a good idea to have a professional carry out this mission.
Which one of these ideas are you thinking about incorporating?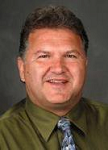 Jaco Grobbelaar is the owner of BroadVision Marketing. BroadVision Marketing works with business owners to put in place inbound and outbound marketing strategies that consistently secure new clients. The BroadVision Marketing Training Center is located in Petaluma, CA and primarily serves companies in the San Francisco Bay area.
Jaco can be reached at jaco@broadvisionmarketing.com or 707.766.9778 or connect with Jaco on Facebook - www.facebook.com/broadvisionmarketing - and LinkedIn - www.linkedin.com/in/JacoGrobbelaar.