Would you like an affordable internet marketing tip that allows you to:
Introduce yourself and your website to a new audience?
Attract more followers?
Create backlinks?
All the above?
I have an affordable internet marketing technique for you that will do all the above—guest blogging. I touted some of the virtues of guest blogging in previous blogs. Today we are going to learn how to get a chance to guest blog in a bid to do some affordable internet marketing.
Here's the wind up,
More than likely someone isn't going to contact you and ask you to be a guest blogger. I have done it to people before, but they are very surprised. In most cases someone has contacted me with a proposal. Being a guest blogger is a great affordable internet marketing tool.
Do you know what you need to do before you pitch a proposal to a blog site you would like to be a guest blogger for? Be sure that you look for website that are in your niche or this won't work.
For one thing, get to know the website. What type of content do they write? What kind of formatting do they use? How many pictures are on a typical blog? What can you tell about their audience—age, sex, education level? What do you have that you could contribute to their site to make their clients glad they came? You might want to spend some quality time on this site. Be sure and read the comments people are leaving to get an idea of what subjects people get the most excited about. If you pick the wrong site to make a proposal to, you won't be making proper use of this affordable internet marketing tool.
Now look for guest blogger guidelines before you contact the blog owner. Does he want a proposal or a full submission? Does she want you to come up with the image? Do they want you to give them the links or where do you supply your links? Get this information before you even contact the blog owner. The more you know the better this affordable internet marketing tip will work for you.
Finally, look to see if they use guest bloggers and how well they do. Are they receiving comments? How does the blog rank on Alexa.com? Your best use of this affordable internet marketing tool is if you find active blogs with active readers. One way you can do this is to look for guest blogging, guest posts or guest post on Google, then go to the word "Blogs" on the left of the search page.
Then the pitch--
After you have done your homework, it's time to contact the blog owner. If you can, send them an email using their first name. This kind of personalization pays off. Next tell the owner who you are and why you should be the guest blogger on their site. Include a few links to posts you have published, including those of your own blog. By doing this you are giving the owner the opportunity to see your work and your writing style. It's best if you give them links that have lots of good comments to show them that you have a valuable following. After all, you want to offer them an affordable internet marketing tool as well.
Now unless they have stated otherwise, it's best if you give them the article at that first contact. If you have a great article they can submit when they get it, they are less likely to turn you down.
It's a home run!
The blog owner has accepted your offer. So do you write it, hand it off and forget about it? Most definitely not, if you want to make the most of this affordable internet marketing idea. There are some things you can do within your guest blog that can get you extra credit with all sorts of folks.
Mention the blog owner in your post. This will make your article unique. You can also throw in a link to one of her other blogs.
Be sure to have a "comment" call to action. You want discussion on your blog wherever it is. And then you need to reply to these comments yourself because this is your golden opportunity to establish yourself as an expert in your niche. It also shows your readers that you care and you didn't just write this blog for the backlink.
Finally, promote your post. Once it goes live, be sure and tell your friends that you have a blog post at this URL and ask them to check it out. By encouraging your followers to comment, you are helping yourself and the blog owner as well. Who knows, he might ask you for another one.
I have to remind you that while this hint represents an affordable internet marketing tip, it is time-consuming. So while you are saving money doing this yourself, remember that your time is worth something, too.
Have you considered guest blogging? Have you ever been a guest blogger? Please tell us about your experience in the comment box below.
Here are some Guest Blogging Opportunities: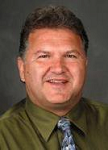 Jaco Grobbelaar is the owner of BroadVision Marketing. BroadVision Marketing works with business owners to put in place inbound and outbound marketing strategies that consistently secure new clients. The BroadVision Marketing Training Center is located in Petaluma, CA and primarily serves companies in the San Francisco Bay area.
Jaco can be reached at jaco@broadvisionmarketing.com or 707.766.9778 or connect with Jaco on Facebook - www.facebook.com/broadvisionmarketing - and LinkedIn - www.linkedin.com/in/JacoGrobbelaar.