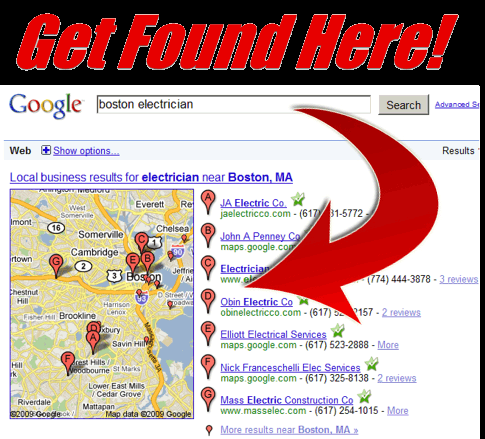 Are you a small business owner? If so you know that in order to be a success in the market place of today, you need to develop a high degree of online awareness, especially on your local level. How to do you so this? If you are like many small business owners, you aren't sure how to get started with local internet marketing. If you are doing business locally, it is necessary that your business has visibility to clients or customers searching on the internet for services and goods. Here are some very simple steps you can take to develop an increase in your local web presence. Bear in mind that local internet marketing is only one simple component of what your overall internet marketing strategy should consist of. Try these four steps to increase your local internet marketing visibility:
Get on the map:
Google Maps are a wonderful free service. Google Maps service is used by literally millions of customers daily, many seeking a local establishment through the internet. You need to be listed on Google Maps or you are probably losing countless customers who would come to you if they knew you existed in their area. Not being listed means you are passing on your clients to your competitors who are on the map. This needs to be a top priority on your internet marketing plan.
Get on Yelp:
Yelp is another free service, commonly used by online customers to find local businesses. If you aren't listed on Yelp, you need to add this to your internet marketing plan right away so that your local customers can find you when they are looking for your service or product. After you have set up your Yelp profile, you will want to encourage your clients to review your business on it. Good reviews definitely go far toward bringing customers to your door or virtual door as opposed to visiting your competitors. Remember that since you are relying on these great reviews, you want to make sure that every customer gets the red carpet treatment from you. Happy customers are a powerful key to your success.
Host an event:
If you want a great way to increase your local internet marketing visibility and show that you are also contributing to the community, host an event. It can be a special sales event, a fundraiser for a local good cause or a customer appreciation day, events create good feeling towards you from customers. Be sure that you advertise you event on your business website, social media, other business platforms and any important community websites, like the Chamber of Commerce website. Go to people in your community to get other businesses involved. That way you will get word-of-mouth advertising, you can offer door prizes, free gifts, food (always a crowd pleaser), discount coupons and other things to bring in the crowds.
Don't forget press releases:
These are easy to write. A press release is a written sound byte of information that you can put on major websites likely to be viewed by your target market. Your press releases take a news angle and are best to use to broadcast about that event, new products and recent accomplishments. You can pay someone to write press releases for you until you feel like you understand how to do it yourself. These press releases will provide your product or service with a constant source of quality promo materials. If possible you want to publish one press release per week. This is a great local internet marketing strategy and it's free unless you pay someone to help you.
These 4 steps are just a few of the many ways you can use local internet marketing to promote your business. Once you have done one, you can add another while you watch your business grow.
So which one are you ready to give a try? Please tell us in the comment box below.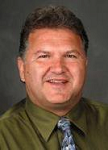 Jaco Grobbelaar is the owner of BroadVision Marketing. BroadVision Marketing works with business owners to put in place inbound and outbound marketing strategies that consistently secure new clients. The BroadVision Marketing Training Center is located in Petaluma, CA and primarily serves companies in the San Francisco Bay area.
Jaco can be reached at jaco@broadvisionmarketing.com or 707.766.9778 or connect with Jaco on Facebook - www.facebook.com/broadvisionmarketing - and LinkedIn - www.linkedin.com/in/JacoGrobbelaar.