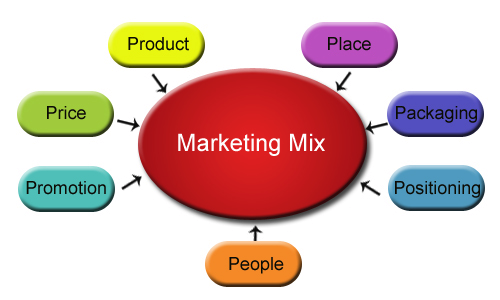 When it comes to your marketing mix you need to mind your Ps and Qs, or at least your Ps. We have spent a lot of time talking about the 4 Ps of the marketing mix, but there are 3 more Ps that are often mentioned in addition to the first 4 Ps. One set of the next group include packaging, positioning and people.
First a quick reminder of the first 4 Ps:
Product- Based upon the marketing mix strategy, what products and or services fit your business? On the service side, perhaps you own a 24-hour emergency service that arrives at the home within 30 minutes. On products, your business decides to carry and use top grade Kohler plumbing fixtures. Using an online marketing mix strategy, you could offer a free e-book to educate the homeowner about the value and benefits of these products and services.

Price- What's your Price position in the market? Based upon the target market you've chose, are you the discount provider, mid-range, affordable option, or the premium price business? The Denver Plumbing business operates using premium pricing in their marketing mix.

Place- Place is both where you offer your products and services, and where you will market your business. Going back to the Denver Plumbing business, they target the South Denver Upper Income neighborhood to provide their services. Many of these homeowners are busy, two-income professionals who use the Internet, social media, and mobile phones to locate local businesses. It makes sense for this business to use online marketing as well conventional means to reach these homeowners.

Promotion- What media will be used to deliver your marketing message? The Denver Plumbing business decides to use paid online ads, search engine optimization, and social media to spread the message about their products and services online.
When we get into the last 3 Ps, there are some interesting additions that really improve your ability to create a good marketing mix strategy:
Packaging-The fifth marketing mix P refers how your product or service looks on the outside. So that means how do your personnel look and act when a person comes into the shop or how your website looks. It also refers to your offices, brochures, business cards, everything a prospective client can see.
Take time to back away from your product's package and look at it as if you were the customer or client. People will decide whether to try your product within the first 30 seconds of seeing you (if you are the product), some element of your company, or an item for sale. Small improvements in the packaging component of the marketing mix can make a world of difference as to the reaction of the customers.
In case you don't think this can make a difference, here's a story for you:
When IBM started under Thomas J. Watson, Sr., he realized very early that 99 percent of customer visual contact with the company, at least to begin with, would be represented by IBM salespeople. Because IBM was selling sophisticated high-tech equipment for the times, Watson knew customers needed a high level of confidence in the believability of the salesperson. Watson instituted a dress and grooming code, an inflexible set of rules and regulations, within IBM.
Because of this, every salesperson was required to look like professional in every aspect. Every element of their clothing-including dark suits, dark ties, white shirts, conservative hairstyles, shined shoes, clean fingernails-and all else portrayed their professionalism and competence. One of the highest compliments a person could get was, "You look like someone from IBM."
Positioning-Positioning in your marketing mix strategy means developing the habit of thinking about how your customers think of you with their minds and hearts. Do they "like" you on Facebook or give you a shout out on Yelp? How do they think and talk about your company? What are the specific words they use when describing you and your products or services to other people?
You need to think constantly about how to improve your positioning to create a smart marketing mix strategy. Start by thinking through to the position you want. If you could impress that image on your potential clients, how would you do it? What would you do in every interaction with customers for them to want to return?
As you watch television ads, who do you think of when you hear "quality engineering?" Mercedes Benz would be right. Now what about "the ultimate driving machine?" That's BMW. In every instance the more deeply internalized your product or service is within your customers and prospective customers. The more likely they will buy from you and be willing to pay for the privilege. That's the marketing mix idea behind positioning.
People-The final P in this marketing mix set of 7 Ps stands for people. You have a lot of people to consider, not just your customers or potential ones. People includes the people you buy from, those who ship to you or for you and, of course, your employees. Unless you are a solopreneur, you have people working for you right now. You have worked out every element of the original group of the marketing mix and started on the last 3; so now you have to look at your staff because they are the ones who carry out your plans. If you don't get the right people, all the rest is for nothing. Your ability to hire and train or retrain the right people for the job in possibly more important than all the rest of your work.
Are some of the people you have now not working out? You need to either see if they would fit better somewhere else in the organization or let them go. Unless you have the right people in the right positions your wonderful business plan can sit on a shelf.
You have been working on the marketing mix for the first four Ps. Now it's time to move further into the next 3. Which ones do you have under control now? Which ones do you need to do more work on?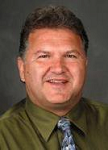 Jaco Grobbelaar is the owner of BroadVision Marketing. BroadVision Marketing works with business owners to put in place inbound and outbound marketing strategies that consistently secure new clients. The BroadVision Marketing Training Center is located in Petaluma, CA and primarily serves companies in the San Francisco Bay area.
Jaco can be reached at jaco@broadvisionmarketing.com or 707.766.9778 or connect with Jaco on Facebook - www.facebook.com/broadvisionmarketing - and LinkedIn - www.linkedin.com/in/JacoGrobbelaar.