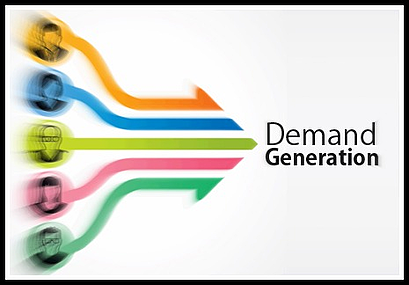 How many of you, business people out there, are confused about the difference between lead generation and demand generation? Raise your hands; don't be shy. There is a distinct difference between these marketing strategies even though some marketing agencies use them both interchangeably or use the wrong one. Here's a clue: one is focused on changing your clients' perspective and the one wants to capture their information for you to follow up with.
Definitions
Let's start with some marketing strategies definitions I found helpful from Eric Wittlakes Feb. 16, 2012 article, Lead Generation is Crippling Demand Generation:
Lead generation: collecting registration information, often in exchange for content, in order to build a marketing database for email or telemarketing followup. The direct outcome of lead generation is new contacts available for sales or marketing.
Demand generation: the practice of creating demand for an organization's products or services through marketing. The direct outcome is your audience is more likely to purchase your products or services.
Another marketing strategies definition of demand generation comes from Eloqua.com. "Demand generation is the art and science of creating, nurturing, and managing buying interest in your products and services through campaign management, lead management, marketing analysis, and data management."
These make the most sense of everything I read. Getting leads is growing your lists, which is the way we tend to view general marketing practices, and is a part of demand generation marketing. On the other hand, demand generation means creating interest in your product so that people want it. Think in terms of the different ways diet drinks work to sell their products to all sorts of demographics. When I wonder who an ad is aimed at, I have not been considering that intention behind the ad may be to create demand for the product.
Why is a distinction necessary?
Why the distinction at all? Demand Generation vs. Traditional Marketing Agencies by an author of Inbound Sales Network says, "In today's business world, more and more companies now hold marketing accountable for revenue contribution or quota; in many cases, they are doing this for the first time."
If you are a business expecting to outsource your marketing, you might look for an agency whose marketing strategies help you increase potential client demands for your product before you begin qualifying leads. Or you might want to work with the agency to develop marketing strategies to get some qualified leads before doing a broadcast of your product.
Whittlakes explains that lead generation marketing strategies focus on content, blogs, Facebook Pages, Twitter, and whitepaper—all things that an agency uses to capture client information on a registration form. They create a demand for the content, not the product. The primary purpose of these tactics is to only give your content to more qualified leads, the ones who show extra interest by filling in a form.
To Capture or Not to Capture
Marketing strategies made up of demand generation use content marketing, but with a different intended result. The result is to education the audience, shape their perspectives and positions on your product. Since you want this to be distributed broadly, the content is given to all freely without requesting information, a barrier that demand generation marketing doesn't want. "In other words, maximizing demand generation requires removing registration capture, and therefore lead generation, from the primary flow," he says.
It is possible to use both in a marketing strategies plan such as the one Eloqua states in their definition above, but they cannot both be combined into a single process. Demand generation marketing programs typically rely on some form of proactive lead generation activities supported by more traditional market programs and processes. Perhaps you, like me, have confused lead generation with demand generation. Converting demand into sales is a totally separate task.
The relation
Now that we have good, solid definitions of demand generation and lead generation, it becomes clear to us that there are marked differences between the marketing strategies. However, they're closely related, with each side in need of the other.
"The traditional view calls for a fairly distinct separation between the two, with demand generation typically handled by marketing — brand awareness, overall interest creation, positioning, etc. — and lead generation handled by sales — lead qualification and follow-up leading to sales engagement," says Micky Long, vice president and practice director of lead nurturing at integrated B2B public relations and marketing consultancy Arketi Group.
"While both are about delivering a relevant and differentiated message to groups of prospects to build an ongoing connection, the main difference is that demand-generation activities address entire groups of prospects while lead-generation activities are designed to identify and nurture individual prospects." Long adds that today's tools and technology blur the lines between the two sides.
And now you know.
If you need some help creating the correct marketing strategies, we at BroadVision Marketing are here to help.
If you have done some demand generation marketing, how did it work for you. Please leave a comment because your idea may help someone else.
J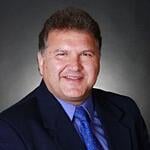 aco Grobbelaar is the owner of BroadVision Marketing. BroadVision Marketing works with business owners to put in place inbound and outbound marketing strategies that consistently secure new clients. The BroadVision Marketing Training Center is located in Petaluma, CA and primarily serves companies in the San Francisco Bay area.
Jaco can be reached at jaco@broadvisionmarketing.com or 707.766.9778 or connect with Jaco on Facebook - www.facebook.com/broadvisionmarketing - and LinkedIn - www.linkedin.com/in/JacoGrobbelaar.