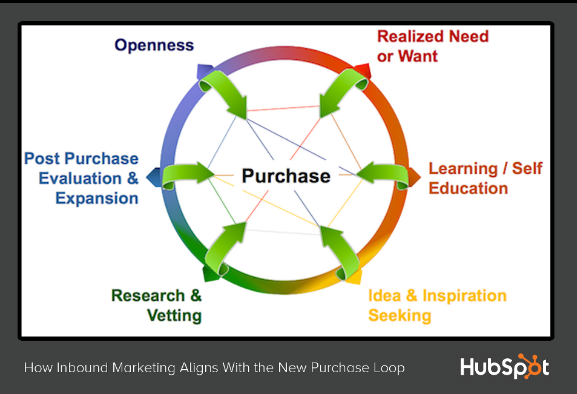 Where did that prospect go? He showed some interest in something connected with your service or product, but then he drifted away. The truth is that with so many marketing tools available, your leads are showing up much earlier in the buying cycle than ever before. You might see some activity on your blog, social media or from a web search; but this might just be a case of information-gathering on the part of the prospect. Could you use some internet marketing tips on using lead intelligence so you don't lose that lead?
By doing a little mining of the lead intelligence information you get when someone drops in, you can develop a super sales advantage. Lead intelligence is all about learning vital information about your prospect to help you close the sale. It enables you to create personalized, targeted lead nurturing campaigns geared to the needs of the prospect. Using lead intelligence you can create personalized, lead nurturing suiting your prospect's needs.
Here are 7 internet marketing tips that will help you collect information on your quest for lead intelligence.
What's in a name? A lead's name is one of the easiest pieces of intelligence you are able to mine. After you have her name, you can address her by name when you send out an email. You have just created a more personalized experience for your prospect. This is one of the super internet marketing tips to add to your lead nurturing campaign.
Demographic lead intelligence is a must. We can't stress demographics enough as one of the must-have internet marketing tips. You want to know your prospect's age, gender and location. With these bits of intelligence you can get information about your prospect's wants and needs, and how you can qualify this person up front.
Is your persona on stage? Another of our internet marketing tips on lead intelligence concerns well-defined marketing personas. You need to know where your actual lead might best look for information. One persona will be looking to your website for information on your business while another has a particular question that he wants answered. You want to be sure that each different kind of lead can find you though the noise of all the other sales businesses on the internet hawking something similar to yours.
What pages has your prospect viewed? By getting this piece of internet marketing lead information you can tell what stage of the sales cycle your lead is in. If your lead visits your product pages, this could mean the prospect is close to a sale and is ready for nurturing with information and content focused for that product.
Let's get sociable. What if your lead comes to one of your social media platforms? Of all our internet marketing tips, this is one not everyone takes adequate advantage of. Does your prospect get sociable or just lurk? If he leaves remarks, you can get an idea of what his problems and pain points are. You have a great chance at this point to answer back as soon as you can to nurture this prospect with content on your website that addresses his pain points.
It's free (well, almost). Has your prospect already gotten some of your free whitepapers and reports? While he thinks they are free, he does "pay" by giving you his information. How many times has he done so? Do you know how many forms the prospect has completed and what type of business lead generation material the lead has looked at? How long has this prospect been on your site? If you can, offer a discount or coupon to those who have come to your site often. If it works for Starbucks, it can work for you.
Email in good measure. Email is another of the great internet marketing tips. How much have you emailed this prospect? Is your lead a part of an email list or lead nurturing campaign? Has she clicked on any links (you should have at least 3 places per email to encourage her to do that)? Which links did your prospect click on? Be careful. This piece of lead intelligence is not an opportunity to bombard her with all kinds of campaigns and multiple email posts a day. Remember we want to nurture our prospects, not have them unsubscribe from our email.
These 7 internet marketing tips can help you create useful lead intelligence. You can segment these leads and pass along different kinds of information and offers. This lead intelligence will become more refined with every lead-capture form the prospect fills out. You can also use marketing analytics programs to collect the information you seek. Having great lead intelligence on each prospect will allow you to tailor-make and personalize the interactions you have with your lead and soon you will make that sale.
We, at BroadVision Marketing, would be glad to help you discover how to use lead intelligence if you have some questions on how it is done.
Have you used lead intelligence as a part of your lead nurturing campaigns? What worked and what didn't? Please tell us in the comment box because your comment might be the information someone else needs.

Jaco Grobbelaar is the owner of BroadVision Marketing. BroadVision Marketing works with business owners to put in place inbound and outbound marketing strategies that consistently secure new clients. The BroadVision Marketing Training Center is located in Petaluma, CA and primarily serves companies in the San Francisco Bay area.
Jaco can be reached at jaco@broadvisionmarketing.com or 707.766.9778 or connect with Jaco on Facebook - www.facebook.com/broadvisionmarketing - and LinkedIn - www.linkedin.com/in/JacoGrobbelaar.