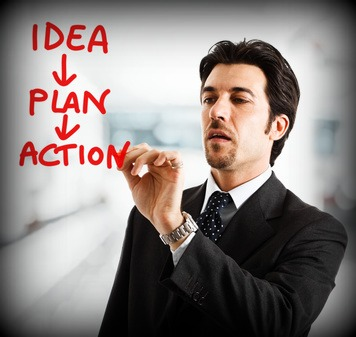 An architect doesn't just throw together a building--he uses a floor plan. What does he do before he draws the floor plan? He and the client discuss designs. Just so before you are ready to create your Web Marketing Campaign, you want to put together a Creative Brief that will guide your Web Marketing Campaign. What is a Creative Brief? It's a preplan, the idea behind how you will create your Web Marketing Plan. Many times you have a vague idea of what you want in your Web Marketing Campaign, but you aren't clear about what you want from it. A Creative Brief helps you focus on what you do want. Here are 9 Web Marketing Tips to get you going.
1. How are you going to keep from getting off track during this process?
Since you are already in business you have your prepared mission statements and strategic plans. You have developed a set of business goals. You might want to have these out during the whole Web Marketing process. SMART goals are a good way to begin your Creative Brief. These need to be the backbone of the Creative Brief as well.
Specific
Measurable
Attainable
Realistic
Timebound
Before you begin your Creative Brief, you need to make sure the process uses a set of SMART goals. What are you going to do? How will you know when you are done? What is the deadline, etc.? Now that you have your set of goals in mind, you are ready to ask some of the questions that are going to be specific to your Creative Brief.
2. What one single product or service would you like to highlight for this campaign?
You cannot sell the whole works in a Marketing Campaign without losing focus and causing your potential clients to loose so much focus they just leave. Pick one. It can be from a previous campaign, on sale, something brand new or something refurbished and therefore new. Everyone involved in the actual Marketing Campaign has to know what you have chosen. For example, if you own a small bookstore chain and are going to highlight James Patterson's newest book, be sure your buyer has enough books to deliver to all your locations.
3. Why do you want to highlight this one product or service?
If you run a bakery, you probably want to do a campaign on the new cupcake with bacon because it is such a crisp, cool idea. You will have better luck with that rather than trying to showcase all your delectables at one time. You can pair the cupcake up with a free cup of coffee or saying that you deliver, but the cupcake is what you are highlighting.

4. Who are your clients?
Do you have some personas in mind? If you have been in business for some time, who comes to your place of business or comes to your website? You will need to know about your clients using demographics, psychographics and geographic area information if you have a localized business. If you have a dog walking business you do in a five block radius around your high-rise, you will want to make that very clear in you Marketing Campaign.
5. What kind of advertising do you want to do?
If you are a web designer, you already know that you are going to do a blogging campaign, a webinar on design, create a whitepaper that you offer for free on your site, an email campaign to the list of people who took advantage of the whitepaper and a second email campaign with another free offer to launch a week after the first mailing. Know what your Marketing Plan elements are. You don't need to start planning that yet. Remember you are in the premarketing plan stage here. You are still working on the Creative Plan.
6. What information do you want to include in your marketing campaign?
And more importantly what do you need to leave out. Most people don't think about that, but you need to. If you create the first of a series of videos, it's not a good idea to run the first one before the second one is made. It is best not to mention that you are a newly minted company or that you have seven new washing machines when you don't really have any. Bait and switch is not professional.
7. How do you want to come across?
There are different kinds of "voice"—warm and friendly, formal, authoritative or funny. If you are selling caskets, you don't want to do a funny tone of voice. If you choose the wrong tone of voice, you could sabotage the whole campaign.
8. How much do you want to spend?
What is your budget? Chances are that you can't afford to give away a $5,500.00 wedding dress for $2,999.00. What can I say, a friend forced me watch that. You must know how much you have to spend and then stick to it.
9. What is your deadline?
You have to have one or you can put off your Marketing Campaign indefinitely as you continue to tweak this and change that. If you know that in the month of May, you are going to want to sell large above-ground swimming pools, you should not wait until May 1 to begin planning your marketing campaign; or May Day will be more of an SOS than a party. Be sure that everyone involved knows about your deadline so you don't get any unpleasant surprises.
These are the basics for designing your Creative Brief. After you have finished this, you are ready to work on the details of your Marketing Campaign. If you need help, BroadVision Marketing offers you a Complimentary Marketing Strategy Session that might be just what will get you started.
Before you have your Marketing Plan did you design a Creative Plan? Why or why not? Please answer in the comment block below. Also if you need more information, please click the button to receive your Complimentary Inbound Marketing Session.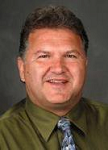 Jaco Grobbelaar is the owner of BroadVision Marketing. BroadVision Marketing works with business owners to put in place inbound and outbound marketing strategies that consistently secure new clients. The BroadVision Marketing Training Center is located in Petaluma, CA and primarily serves companies in the San Francisco Bay area.
Jaco can be reached at jaco@broadvisionmarketing.com or 707.766.9778 or connect with Jaco on Facebook - www.facebook.com/broadvisionmarketing - and LinkedIn - www.linkedin.com/in/JacoGrobbelaar.