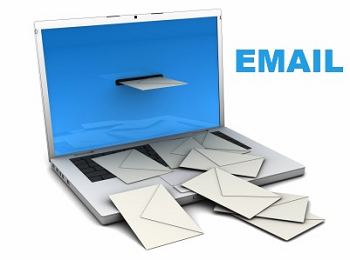 Email was something I thought would not stand the test of time as social media like Facebook, Twitter and blogs bloomed. Little did I know that I would use my smart phone as much to keep up with my email and other social media as much as I use it as a phone. Email comes in several varieties: personal which is much like rapid firing snail mail and marketing email which has taken the place of home delivered ads. Email marketing is still the only medium to move prospects through what John Jantsch, in his book "Duct Tape Marketing," called "the know, like, and trust funnel." As I was preparing for this article, reading about email title "Do's and Don'ts", I looked at my email and was struck by the number of "Don'ts" in my Inbox. So I decided to talk about a few email internet marketing tips.
1. Subject lines
There is a plethora of great advice on the humble subject line. Hannah Fleishman in The Anatomy of an Awful Marketing Email tells what not to do. (Don't) Write a Generic Subject Line.
According to a survey by Blue Kangaroo, 43% of adults in the U.S. said more than half of their emails are from marketers. Additionally, according to Digital.com the average worker gets 121 emails per day. With half of your recipient's emails promising deals, coupons, sales, and updates, why should they open yours? And settle down with the exclamation points, why don't ya? Your subject line should invite the recipient to do something, to experience something, to enjoy some kind of benefit. To totally nail your email subject line, reference this blog post that will show you the secret sauce for sexy subject lines.
I saw more than a few exclamation points in my own Inbox. But that isn't the end of the discussion. Mailchimp and Erin Smith talk about where your email can end up if you use spammy keywords and phrases, ALL CAPS, words like free, exculsive, apply, check out, win or winner. And in case you don't know where these kinds of subject lines can dump your email—the answer is the spam folder.
So what are the suggestions for getting your email clicked? Kevin Gao in his article Quick tips to boost sales with email marketing says you should write "Engaging subject lines."
Creating a quality subject line is a blend of art and science. The art comes in your word choice and ability to impart a sense of urgency to the recipient. They need to feel that your offer will never be this good in the future or there is some implied scarcity so they need to move quickly. The science of subject lines comes from studying and avoiding common spam words and adhering to keeping the subject line short.
Nathan Barry in How to write marketing emails that don't suck adds that the headlines should be simple and informal.
2. Content
Barry has a great suggestion for the content of your email: "Teach."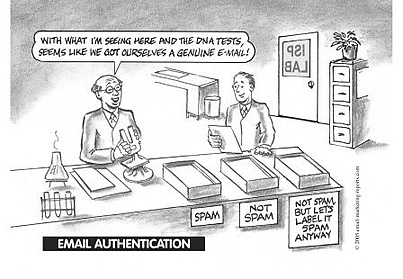 The best emails are the ones that provide immense value to the reader. If your entire email sequence consists of "sell, sell, sell" then you've entirely missed the point. Instead you want to use education to help your reader. As you write each email ask yourself, "will this content help the recipient improve their life or work?" If not, don't send it.
Eventually you can work in a sales message. But not until you've been teaching for several emails. Joanna Wiebe from Copyhackers says to have at least three educational emails for each sales email. The more you help the reader, the more they will trust you, and the more likely they will be to purchase from you.
Gao suggest that you "Make it personal."
While this is a common best practice for email, making an email more "personal" does not just mean inserting the recipient's name in the first line of content. You can pull in personalization that reference past behaviors or actions. Perhaps they attended a webinar the day before or purchased a product two weeks ago. Sophisticated email marketers will insert such information to the email to make it more relevant and customized for the recipient.
Erin Smith in her article Email Marketing: Open Sesame! stresses the need for brevity of the email.
Keep the email content short, to-the-point and as personalized as possible. If there is a single person at your business or organization whose name can be listed as the sender – do it. If you want people to take action, simply ask, explain why and be done with it. The longer the email, the more involved the content, the less it will resonate with your audience.
3. List segmentation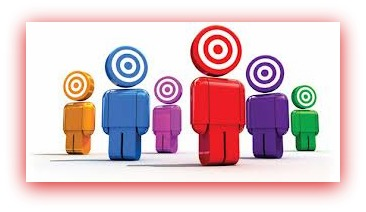 Even fast food restaurants let you "have it your way", so why would you send the same email messages to everyone? Your potential clients, those who have bought or used your service and those who are preferred customers need to be on different lists with different mail-outs to each. I know that is not a simple business if you are a very small business, but this is a very important part of making a sale and future resales.
Meghan Keaney Anderson in her article 4 Tried and True Marketing Automation Recipes for Better Email Nurturing discusses this:
Research from MarketingSherpa shows that the email marketing strategy for most B2B marketers still predominantly revolves around sending mass emails to a marketer's entire mailing list. You're familiar with mass emails, right? Those things you almost always delete from your own inbox?
Many marketers stick to mass emails, because they are limited by technology. Much of email segmentation and lead nurturing is only made possible through marketing automation software and contacts databases. But even for those who have the software, finding the right lead nurturing strategy is a tough one. There's a great Genius/Focus study from last year that underscores this very issue. The report, which surveyed marketers across industries, found that more than 50% of respondents said they had not yet realized the value of their investment in marketing automation. Yikes!
Key: segment your list into smaller, more manageable sizes, and send emails that are more relevant to each recipient.
How do you know that you are segmenting correctly? Gao says,"Proper segmentation means separating out both your list and email content into logical groups. Converting a recipient to complete a sale means you need to present them with a relevant and timely offer, that's the benefit of segmentation. Having various segments also means you have more potential for A/B testing and longer-term trend analysis so you can continue to improve."
Subject lines, content and list segmentation are not the end of the discourse on email. What other ideas do you think are important to coonsider?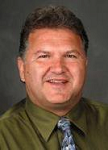 Jaco Grobbelaar is the owner of BroadVision Marketing. BroadVision Marketing works with business owners to put in place inbound and outbound marketing strategies that consistently secure new clients. The BroadVision Marketing Training Center is located in Petaluma, CA and primarily serves companies in the San Francisco Bay area.
Jaco can be reached at jaco@broadvisionmarketing.com or 707.766.9778 or connect with Jaco on Facebook - www.facebook.com/broadvisionmarketing - and LinkedIn - www.linkedin.com/in/JacoGrobbelaar